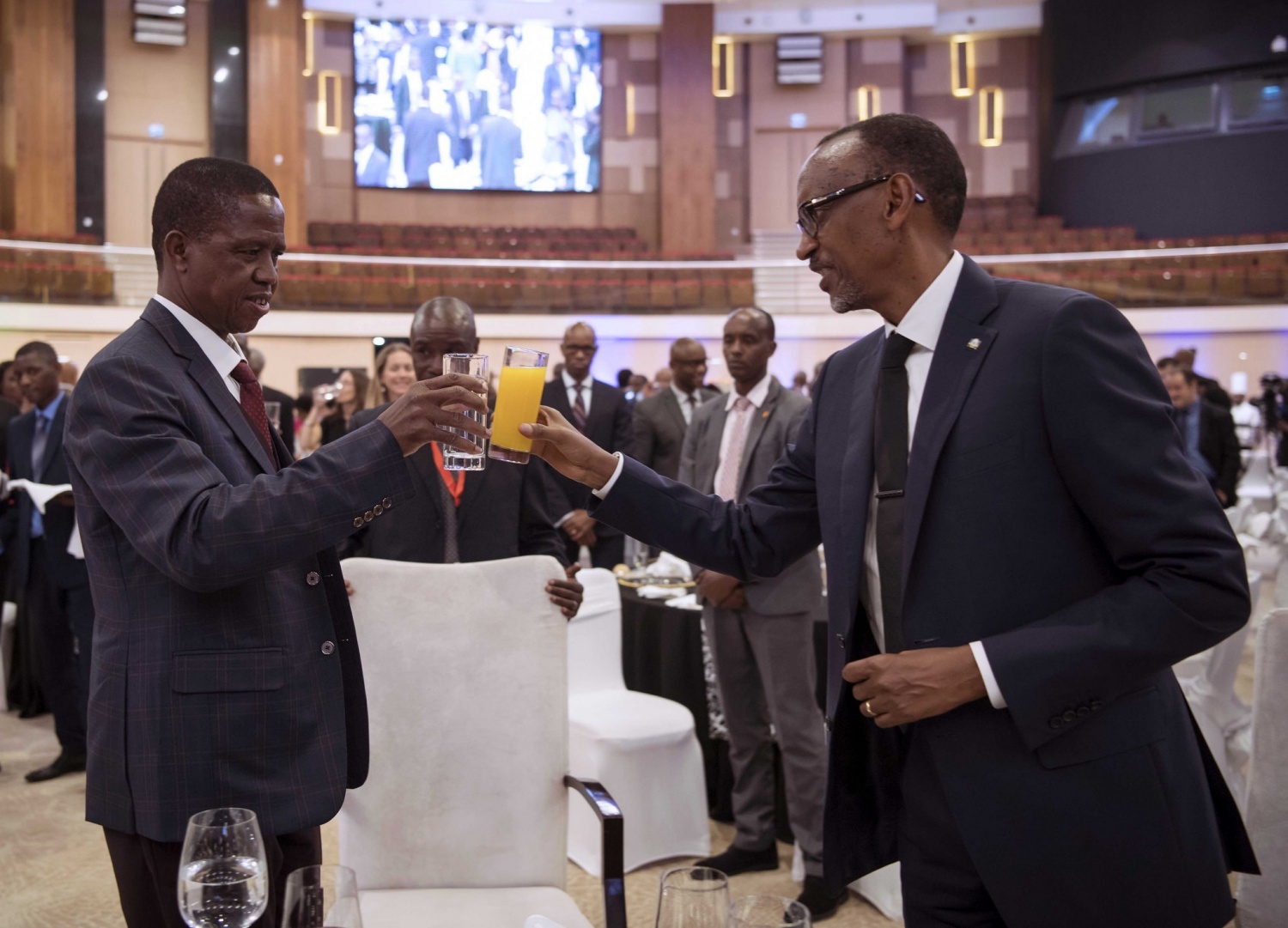 Rwanda and Zambia leaders have vowed to further strengthen the existing cordial relations and regional integration in finding solutions to recurrent issues instead of waiting for the third party.
On February 21st, President Kagame hosted his Zambian counterpart, President Edgar Lungu at a state banquet in the capital Kigali.
President Lungu is on a two-day visit to Rwanda, the second in six months following the inauguration of President Kagame in August last year where he was in attendance.
 "Rwandans and Zambians are now more connected than ever before," Kagame said adding that the friendship makes sense because both countries share a lot in common.
"We have similar aspirations, of prosperity and dignity for our people, and a common vision for our continent," he said.
Diplomatically and economically, Rwanda and Zambia have a common ground.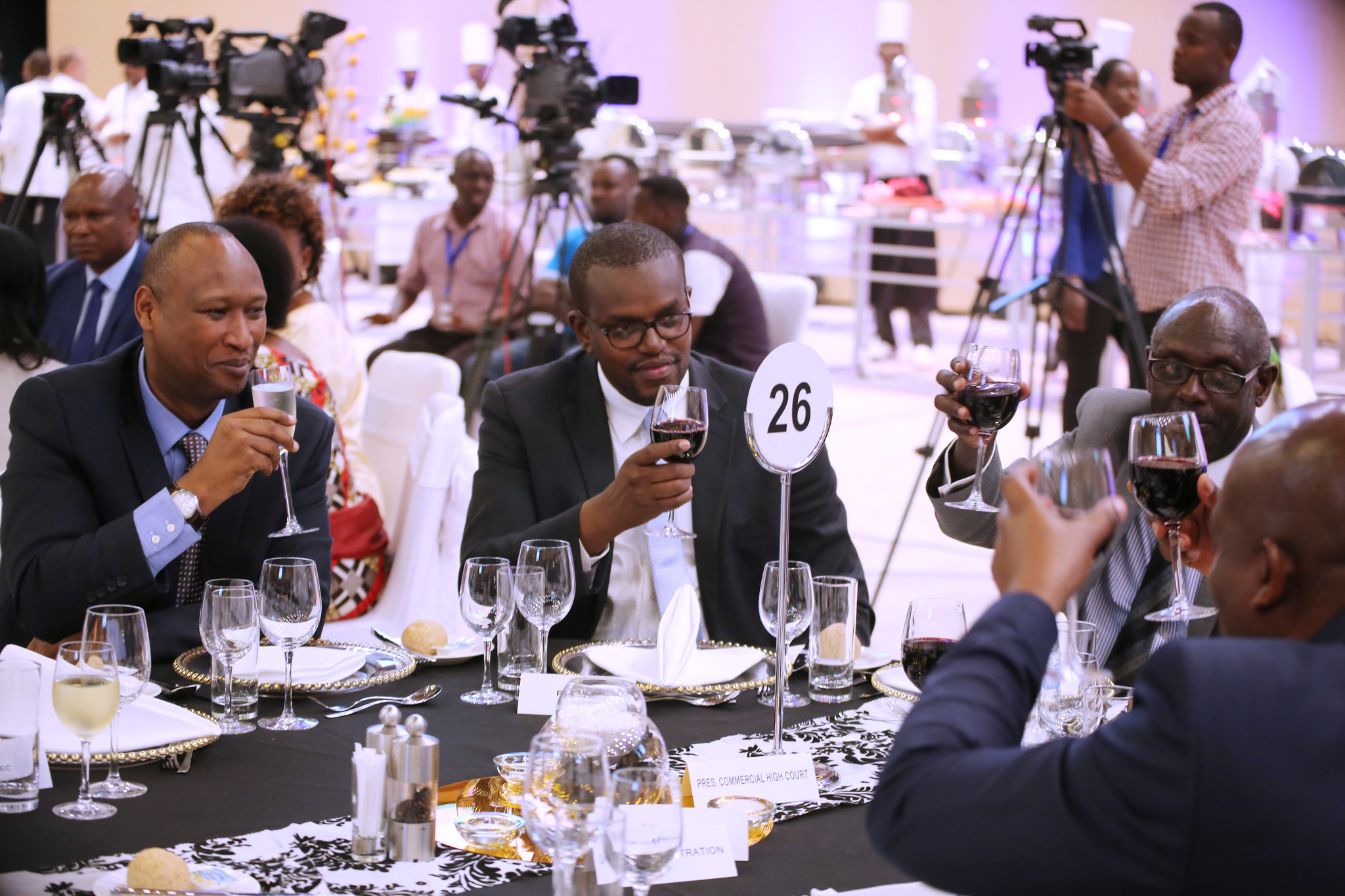 For example, both countries are members of the Common Market for Eastern and Southern Africa (COMESA), a free trade area with nineteen member states stretching from Libya to Swaziland.
"In COMESA, we are connected by the desire to foster greater trade in our region, and ultimately across Africa," Kagame said.
Both countries are also members of the International Conference on the Great Lakes Region, which, Kagame said, brings us together to foster peace and security, so that our people can achieve their ambitions.
"We are also united by our commitment to building a stronger and more efficient African Union, able to deliver quality services, to the citizens of this continent. This is a continuation of Africa's liberation, and all of us are stakeholders, in working towards this goal," Kagame added.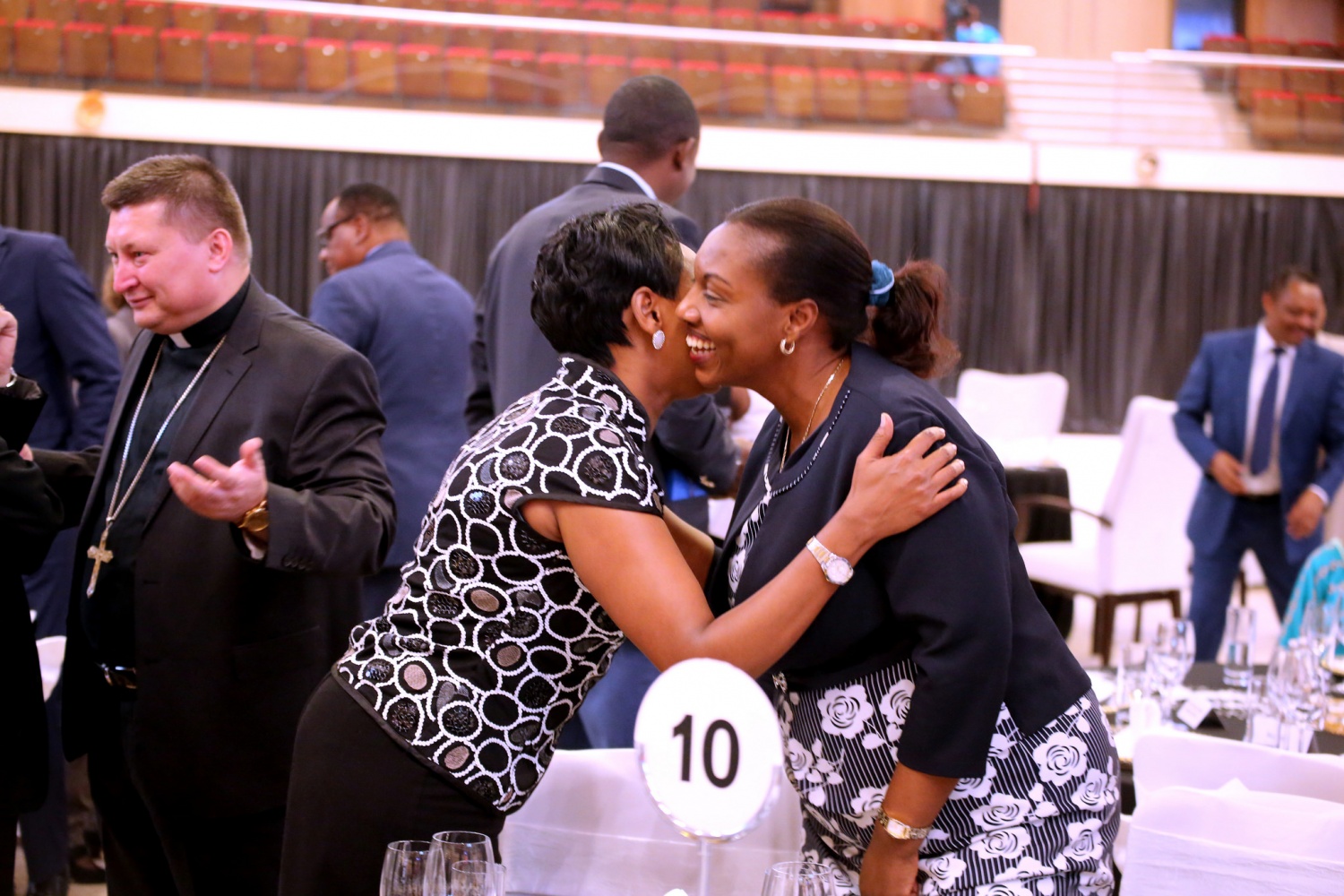 In his speech, President Lungu said his visit to Rwanda was an opportunity for the two countries to look forward to lasting solutions to the continent's problems.
He said that Africa continues to receive the worst perception globally and that it is up to Africans to come together and find lasting solutions to it.
"At global level, the African continent and its people continue to receive negative perception as evidence by the discussion of issue on migration in particular," Lungu said.
"Such negative perceptions perpetrated against our continent call for an urgent need for us Africans to unite as brothers and sisters under common interests of mutual benefits in order to address the challenges that we face as people," he said.
President Lungu, who congratulated President Kagame upon his election as the chairman of the African Union, expressed his confidence in him to drive the African Union agenda.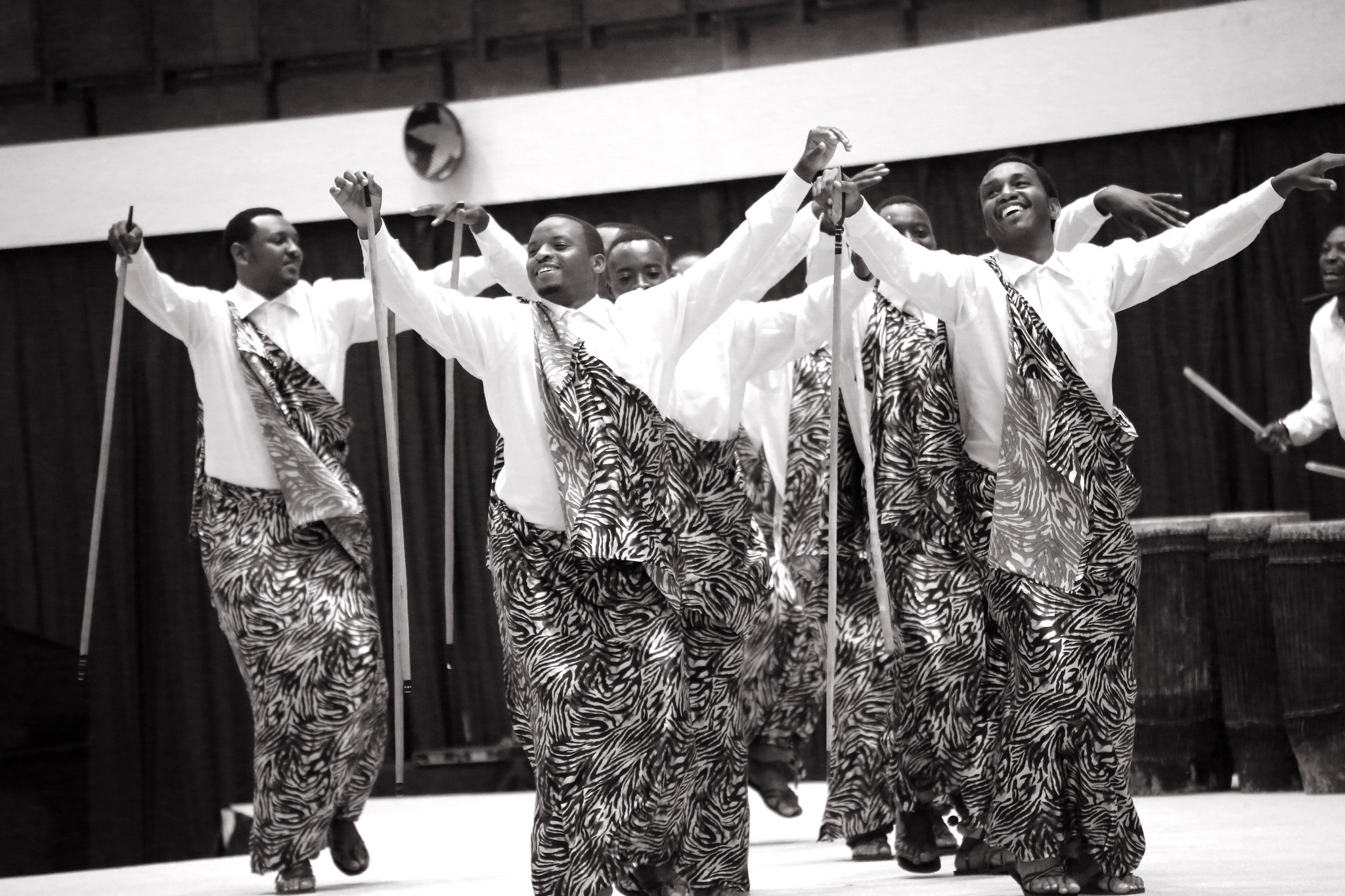 With continued issues facing the continent, President Lungu emphasized that: "It is entirely up to us as Africans to rise to the occasion and do all we can to address immediate challenges which confront our people and our continent Africa."
For President Lungu: "We can no longer solely look for solutions to our own problems elsewhere. We can't, Mr. President," he said amidst applause from a fully packed hall at Radisson Blu and Convention Centre.
The Zambian President said that it is common knowledge that the "African continent is heavily endowed with diversity of resources among them our own people seated here, who when properly harnessed can make use of proper ingenuity to come up with solutions to the continent problems."
Meanwhile, the two countries agreed to improve several trade and legal frameworks that would push them to another level.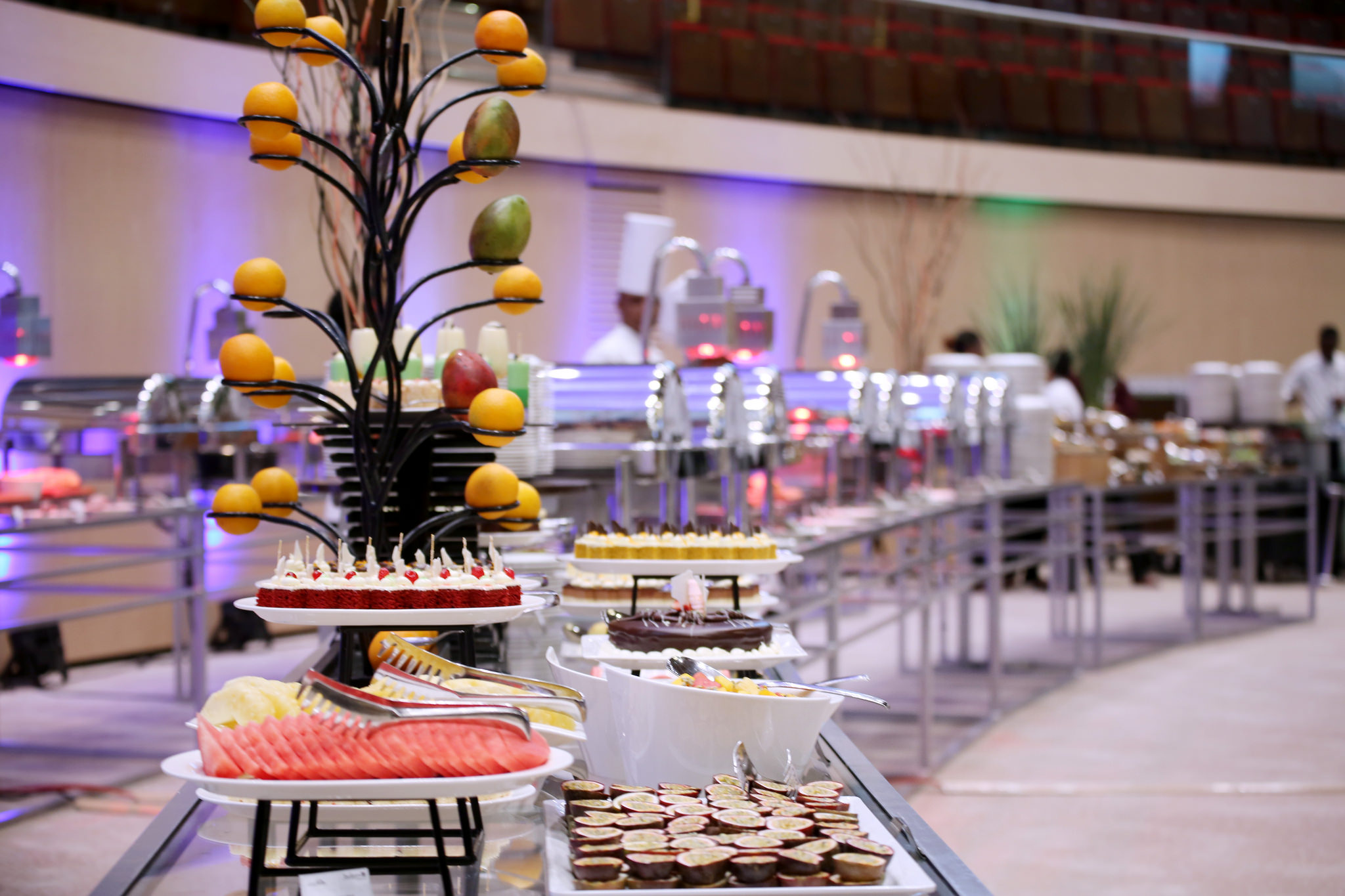 For instance, President Kagame said, "Our national carrier, RwandAir, has regular flights to Lusaka. We can take advantage of this opportunity, to increase visits and do more business."
Foreign Affairs Minister Louise Mushikiwabo said the two countries will today, during President Lungu's day two of the visit, sign several agreements especially in trade and legal affairs.
The two Presidents are expected to hold a joint press conference later in the day.