The Government of Rwanda and the OPEC Fund for International Development (OFID) have signed a financing agreement worth US$ 20 million to support water and sanitation project.OFID is an intergovernmental development finance institution established in 1976 by the Member States of the Organization of Petroleum Exporting Countries (OPEC).
The financing agreement is 20 year loan with five years grace period.
It was signed by Minister of Finance and Economic Planning, Clever Gatete and OPEC Director General, Suleiman Jasir Al-Herbish in Kigali city.
Rwanda's water company, the Water and Sanitation Cooperation (Wasac) was also represented at the signing.
Among other projects, the fund will help in rehabilitation and extension of water supply to Kigali and surrounded areas, upgrading Nzove II treatment plant, construction and rehabilitation of Gihira water treatment plant and extension and distribution of water in districts of Musanze, Nyagatare, Huye,Rubavu and Muhanga district.
"We appreciate for the support and love from our friends and we hope to always work and cooperate with you," Gatete said at the signing.
"The funding just came at the moment where we needed it urgently and it will greatly help us in making our dream a reality."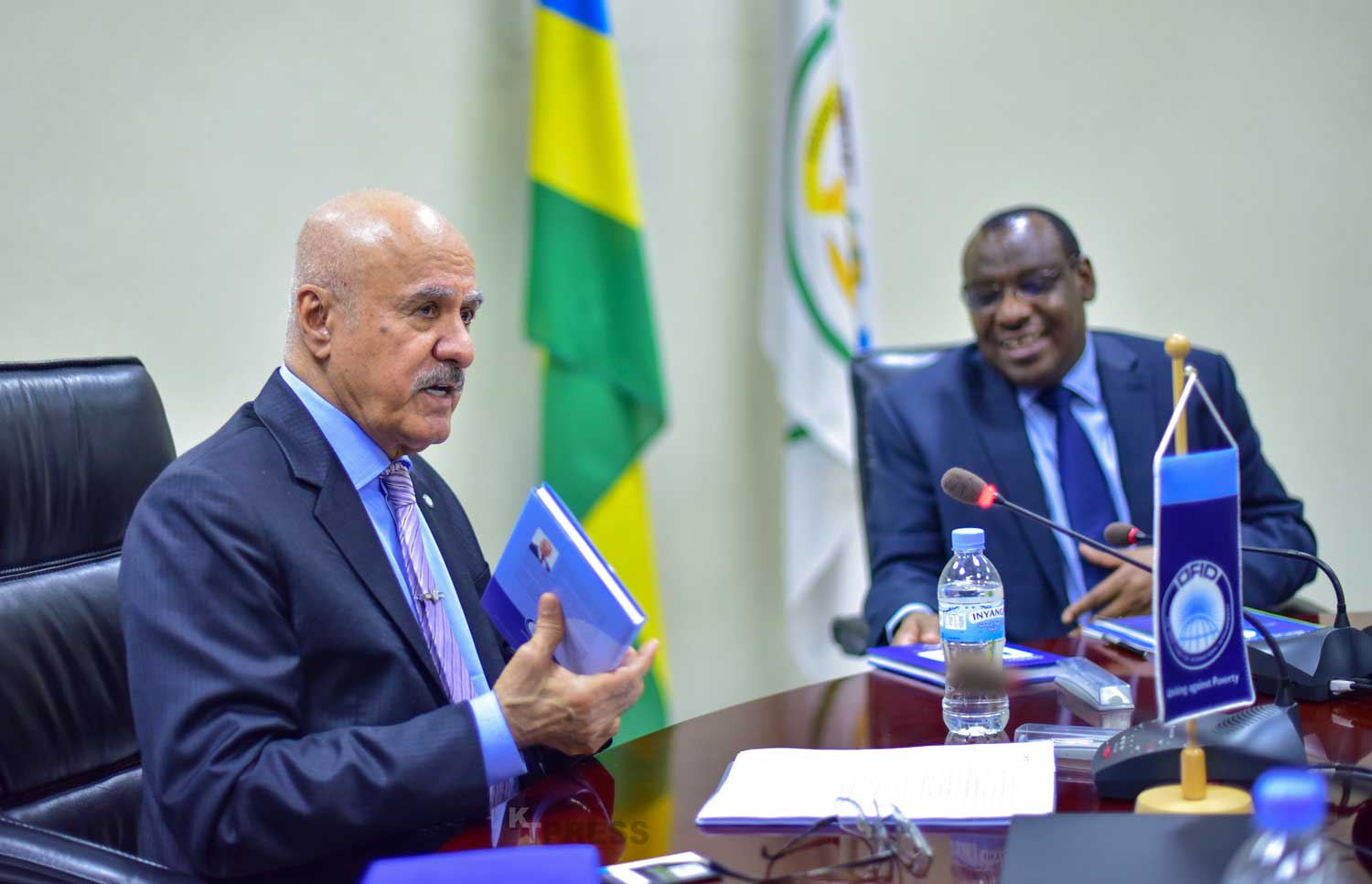 Opec's Al-Herbish also shared his hope that the fund will be put to good use to serve the community as expected.
"Am happy to be in the clean city (Kigali) and hope Opec fund is going to help Rwandans get more clean water," he said.
"I also appreciate the developments made in the country twenty four years after the Genocide."
According to Gatete, the water and sanitation program is estimated at $262.32 million.
Besides Opec financing, other financing were pledged by African development Bank (ADB) with$171.14 million worth of loan, while European Investment bank (EIB) approved EUR 45M.
The government of Rwanda contributed $20.68 Million.