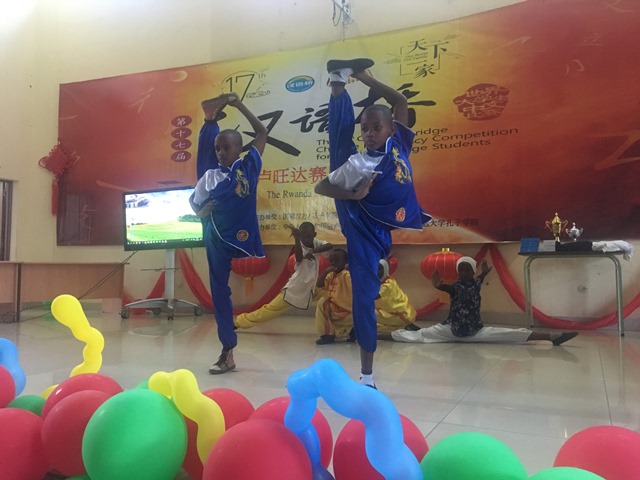 Chinese Ambassador to Rwanda, Henry Rao Hongwei has said that his tour of duty in Rwanda has been eased by President Paul Kagame's successful visit to his country in March last year.
"As you might notice, China-Rwanda relations have reached a new high… since President Kagame's successful visit to China in March last year. As the Chinese Ambassador, I think I have come to Rwanda at a good time," he said on May 20.
"Among various exchanges in different areas, there is something fundamental…the mutual understanding and friendship between our great peoples," Ambassador Hongwei added.
The President's visit to the Asian country, according to Ambassador Hongwei, marked the real chapter in the two countries' ties.
On March 17, 2017, Chinese President Xi Jinping and First Lady received President Paul Kagame and First Lady Jeannette Kagame at the official residence where the two leaders held talks that engineered the need to renew relations.
Commenting on the talks, Ambassador Hongwei, said that: "I believe it is the real foundation for a long-standing relationship."
"In this regard, cultural exchanges play an important and unique role," he said while attending ceremony to award young Rwanda students who mastered Chinese language and culture on May 20.
The ceremony, held at University of Rwanda's College of Education is the 17th "Chinese Bridge", a Chinese Proficiency competition for Rwandan students.
The competition is an annual gathering around the world for mostly Chinese language lovers.
In 2009, the Confucius Institute was established at the former Kigali Institute of Education (KIE) charged with teaching Chinese language and culture.
Currently, the institute has attracted more than 4200 students at its 10 teaching posts around the country, using its volunteers.
In other areas, Chinese volunteers train Rwandan children in Chinese culture and games such as Kungu Fu.
Speaking at the awarding ceremony, Ambassador Hongwei said that "The Chinese language can give you the key to unlock the rich heritage of Chinese civilization and understand the profound Chinese philosophies."
Meanwhile 23-year-old Charles Ntakiyimana, a 3rd year student at the University of Rwanda's Civil Engineering department won this year's competition with several prizes including the grand prize to compete at the global level.
He will travel to China for the final competition that will bring together over 130 countries from around the world.
Ntakiyimana has watched with envy several job offers at Chinese companies in Rwanda without eligibility to apply due to language barriers.
"Most of the highest paying jobs in Chinese companies require one thing; to be fluent in Chinese language. Having mastered it through this Institute, the future is brighter for me as a young civil engineer," Ntakiyimana who hails from rural Rutsiro district in Western Rwanda told KT Press.
According to Ambassador Hongwei, the Institute enables teachers and students to explore many unique and effective ways in teaching and learning as well as make use of local educational resources and work vigorously to adapt to the local needs.
Dr. Charles Muligande, Deputy Vice Chancellor in charge is Institutional advancement at University of Rwanda who attended the awarding ceremony challenged students to join Chinese language classes.
"When you master Chinese, you are able to communicate to 1.4 billion people and are enabled to connect with the 2nd largest economy in the world," he said.