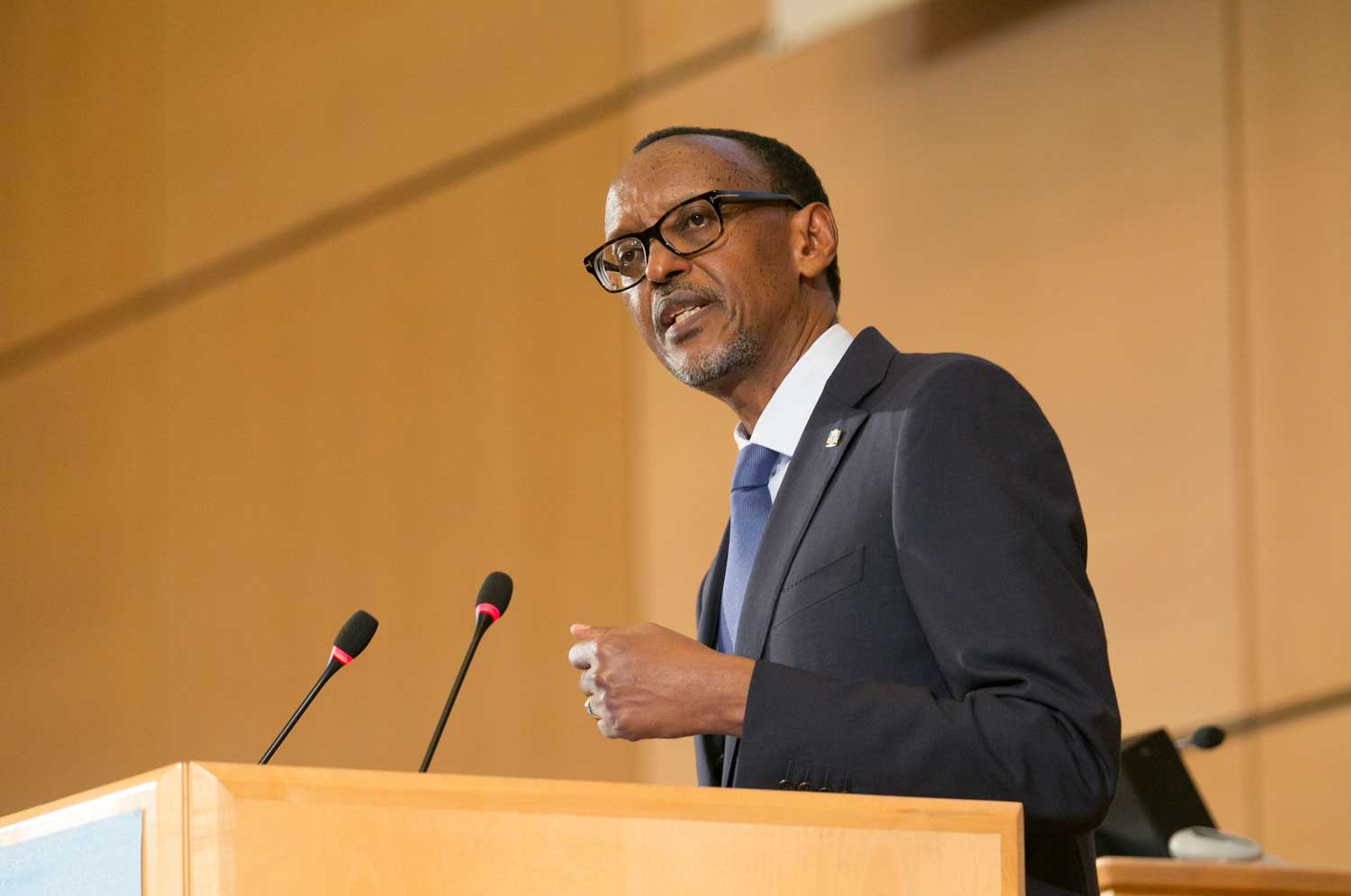 President Paul Kagame is confident that UHC is attainablePresident Paul Kagame has backed the World Health Organization's (WHO) efforts in providing required advice to keep the world out of harm and funding health initiatives.
Kagame was addressing at the 71st World Health Assembly in Switzerland.
The President requested the world to provide all the resources the organization needs to diversify the fund so that costs are more equitably shared in the quest of universal health coverage.
Doing so, they should keep in mind that "Good health is what we wish most, all of us, for our loved ones and without it nothing else matters," he said.
For the world to support the World Health Organization (WHO), the way to go is by leading a fight in unity.
"Whatever dangers the future might hold, we will come out of it better if threats are met by organized institutions that react quickly," Kagame said.
President Kagame who is also current Chairman of the African union, mainly directed the message to Africans.
He drew a relationship between the Universal Health Coverage, the sustainable development goals – world priorities and Africa Health Strategy, also a priority for the continent.
"These developments have created an unprecedented political opportunity to anchor the huge global public health gains realized over the past generation in national health systems that are sustainably-financed and people-centered," he said.
WHO Director General, Dr. Tedros Adhanom was commended by the president for leading these efforts which will lead to the achievements of goals of the Universal Health Coverage.
Kagame pointed out that the first goal which is currently being pursued; to bring an additional one billion people on health coverage by 2023 is a good innovation.
"This may sound like a lot, but the truth is that it reflects the minimum pace required to meet the 2030 goal, and we are already behind schedule," Kagame said.
The president noted that the shortfalls of the continent in attaining the Universal Health Coverage.
"We simply lack the personnel and the facilities required for Universal Coverage. Addressing this gap has to be main focus of African Member States and our partners," he said.
"The data also show that catastrophic out-of-pocket health expenditures are an increasing source of impoverishment in Africa, though not yet to the extent seen in other regions."
However, the president indicated that at every country level, achieving universal health coverage can be a dream come true, Rwanda being a case in example.
"In Rwanda, a combination of community-based health insurance, community health workers, and good external partnerships led to the steepest reductions in child and maternal mortality ever recorded," Kagame said.
"The key was an approach that put individuals and communities at the centre. In choosing this path, Rwanda learned from others who preceded us, and we also benefited greatly from advice and support from the World Health Organisation."
Digital applications and new technology in this health coverage – cases of volunteer Community Health Workers, who are present in every village to follow up patients via a phone application and report cases to health centers was another achievement in Rwanda.
Kagame said the health technology was pushed much higher to include use of "drone aircraft to quickly deliver blood and medical supplies to rural hospitals."
The milestone is now the community health insurance with more than 90 per cent of Rwandans enrolled in health insurance today with the cost including a government subsidy.
Why Universal Health Coverage
Kagame said that first it works, and secondly, the impact on women and girls is disproportionately positive and third, it is affordable for countries at every income level, as examples from all over Africa show.
Fourth, said the president, "our experience in Rwanda is that an early emphasis on primary healthcare was one of the most effective strategies for re-building trust between citizens and government, in the aftermath of our national tragedy."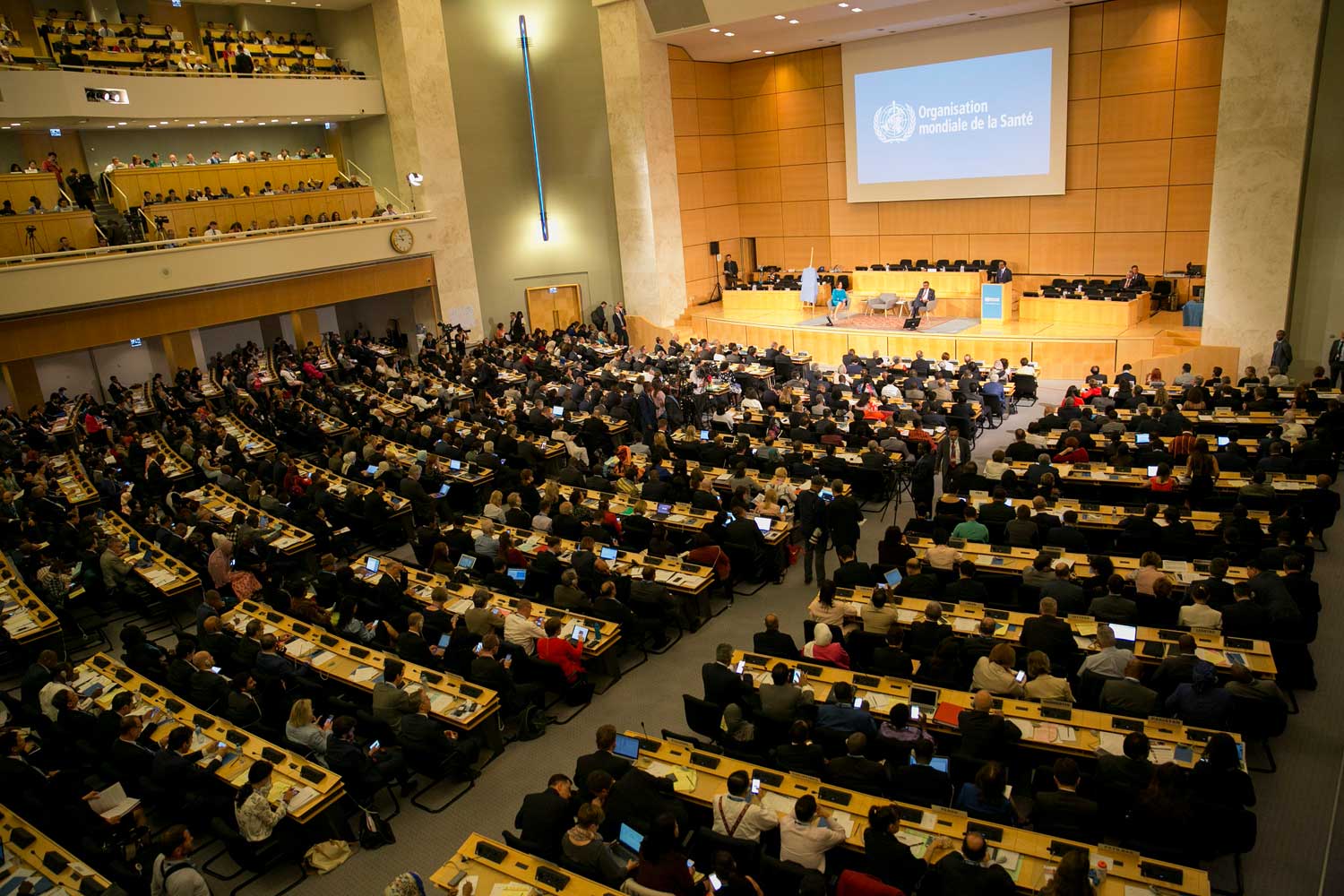 The fifth justification of Universal health coverage is very important because it is at the center of every human being.
"It leads to future-mindedness and entrepreneurship. It frees people to plan for the future with confidence. Families invest the savings in businesses and in better-quality education for their children, for example," Kagame said.