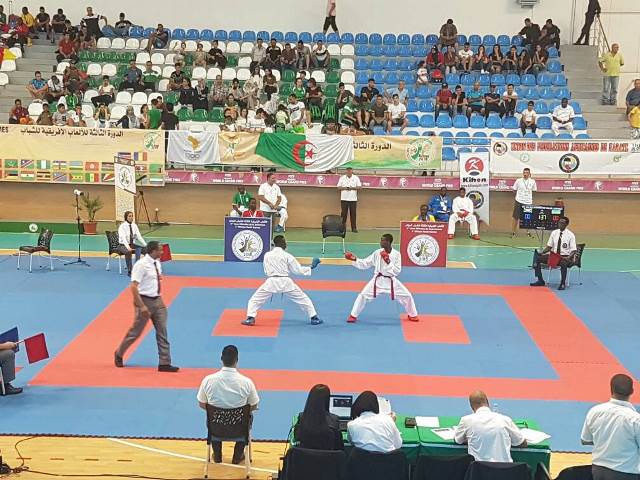 Rwanda has become the first East African country to host the All Africa Karate championship slated for August 28, 2018 in Kigali city.
The 2018 edition will host over 20 nations, in the senior and juniors categories, making it the first ever biggest number of participating countries in the continental tourney.
The annual event has been hosted in the last 16 editions (seniors) and eight editions (juniors) by several African countries in the Western and Southern blocs but not within the EAC region.
The 2017 edition was held in Cameroon.
The 2018 All Africa karate championship will be held from August 28- September 2, 2018 at Intare Conference Arena, located in the outskirts of Kigali city in Rusororo – Gasabo district.
So far 22 countries have registered and confirmed participation.
Bringing the championship to Kigali is expected to benefit the local Karate federation (Ferwaka) that has been doomed due to lack of funding to major competitions.
Rwanda has over 3000 registered karate players but the last time the country participated in a continental game was in 2014. The country managed to scoop the 7th position out of 15 competing states.
Players have basically had less than eight months to prepare for the tourney but the federation president told KT Press that they intend to focus on more than just medals.
"Our main objective is not medals but technical progress in Karate to enable Rwanda compete for continental awards, starting with the 2018 continental tourney which is to be hosted by Rwanda," said Théogène Uwayo, the Ferwaka president.
For Vanily Ngarambe, the Captain of Rwanda national Karate team said that they have prepared for each to walk away with at least a silver medal at the kicks and punches game which will showcase Rwanda's potential.
"As hosts, we have set targets to win at least each a medal, and this is possible," said Ngarambe
This ambition is also shared by the national coach Noel Nkuranyabahizi.
He told Kigali Today that the team has had enough preparations to win medals and has hired a trainer from Egypt to the effect.
Last year December, the national team also received donation of 400 pieces of tatami mats from the Japanese government as part of the cultural exchange and promotion of the game.