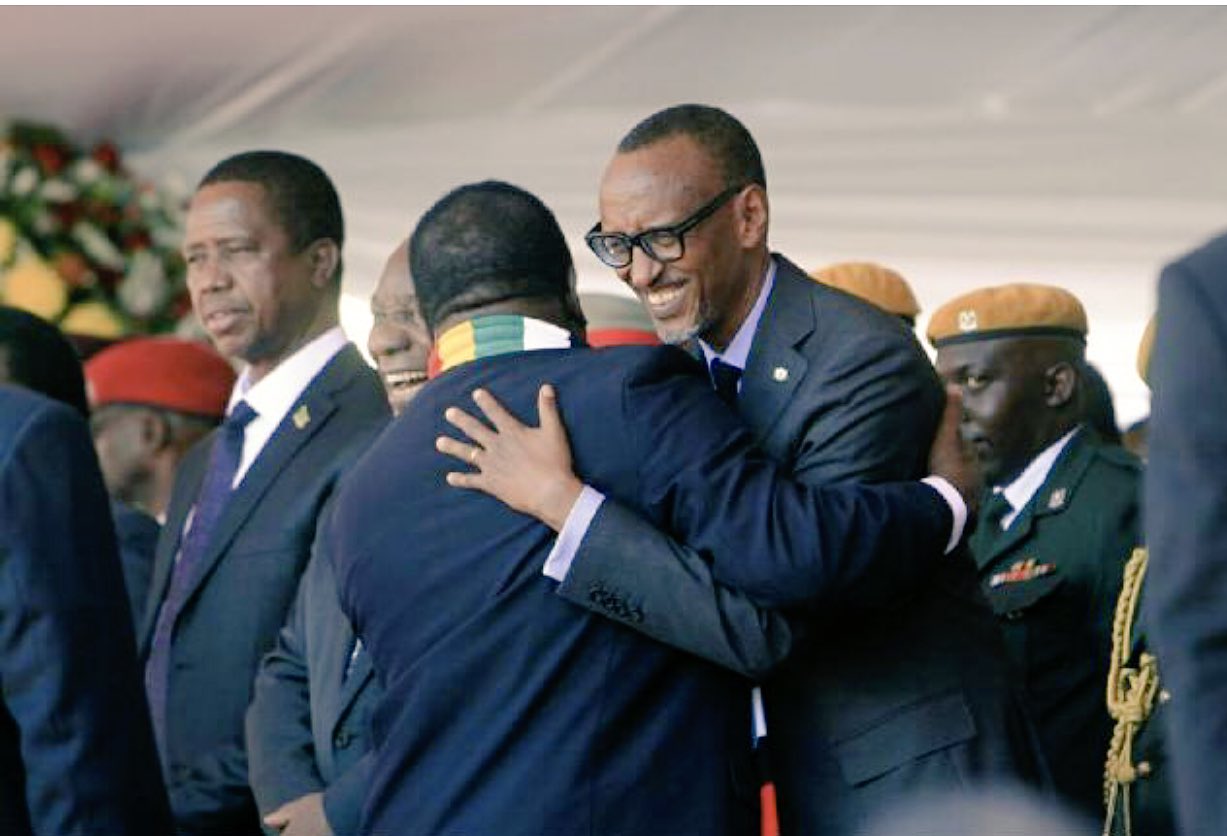 President Paul Kagame and chairman of the African Union on Sunday, August 26, attended the swearing- in ceremony of Zimbabwe President elect Emmerson Mnangagwa.
The swearing ceremony took place at a fully packed 60,000-seater National Sports Stadium in Zimbabwe's capital Harare, where citizens gathered to witness Mnangagwa take oath.
The inauguration of the ZANU-PF party flag bearer comes after the July 30th ballot he won.
Kagame was received by Mnangagwa with friendly hugs and sharing of light moments alongside President Cyril Ramaphosa of South Africa.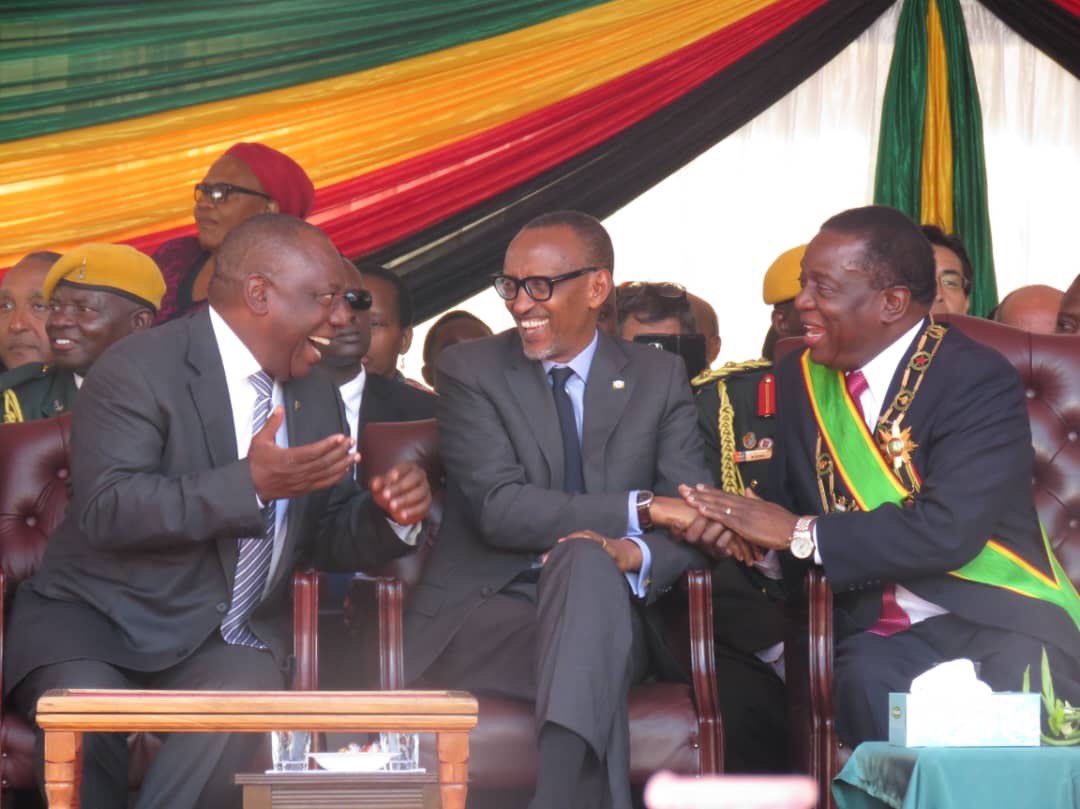 The ceremony was also attended by President Edgar Lungu of Zambia, Joseph Kabila of DR Congo and former President of Tanzania Jakaya Kikwete.
"Now it's the time for all to unite as a nation and grow our economy. Let us embark on a shared journey towards realization of our vision to transform Zimbabwe," Mnangagwa said in his inaugural speech.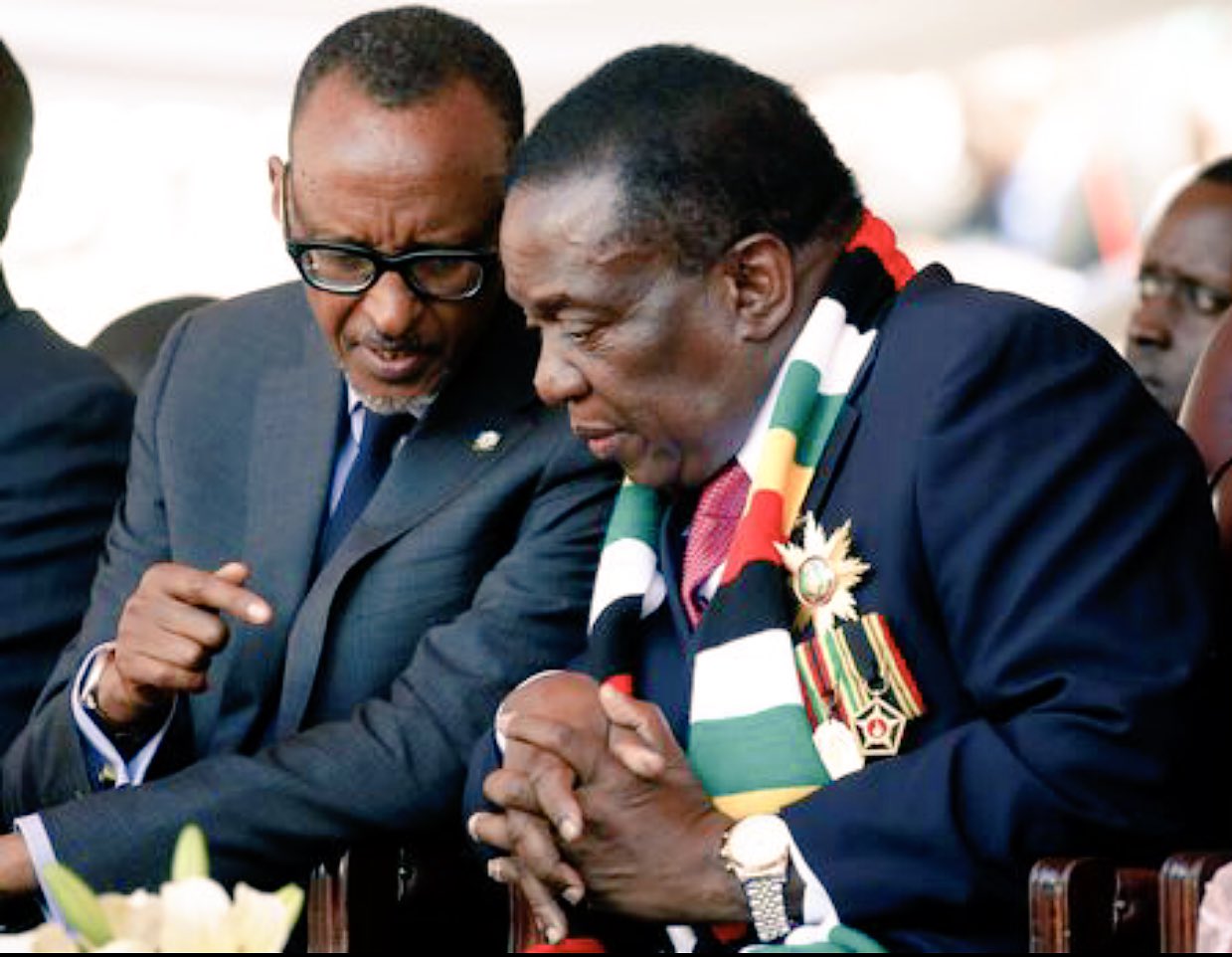 The 75-year-old Mnangagwa, took power from his mentor Robert Mugabe with the military's help in November.
"It is time to move forward together," said Mnangagwa, as he promised democratic and economic reforms.