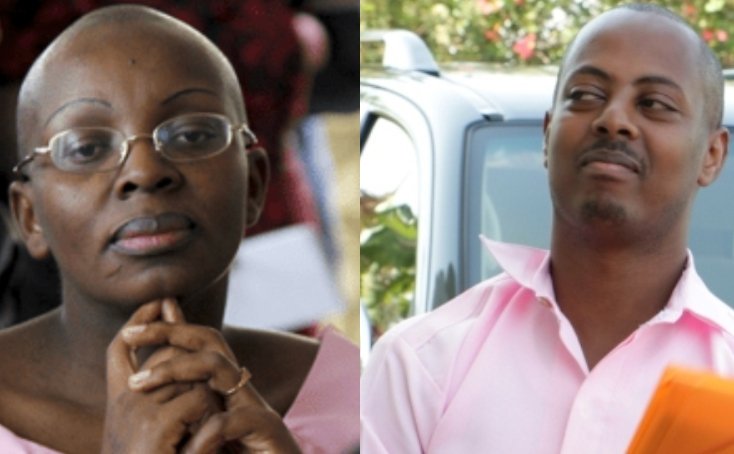 President Paul Kagame has commuted the prison sentences of Ingabire Victoire who had been sentenced to 15 years and singer Kizito Mihigo who had been sentenced to 10 years on various cases.
A cabinet meeting chaired by President Kagame on Friday September 14, approved the early release of 2,140 convicts found eligible under relevant provisions of law.
Both Kizito Mihigo and Victoire Ingabire Umuhoza's remaining period sentences were commuted by Presidential prerogative following their most recent applications for clemency in June this year.
The relased convicts include 23 from Bugesera district, 447 in Nyarugenge, Musanze (149) Gicumbi (65); Nyanza (63), Rubavu (158), Rwamagana (455) and  24 from Nyagatare district in Eastern Province.
Others are from Huye (484) Muhanga (207), Ngoma (35), Rusizi (7) and 23 from Nyamagabe district in Southern Rwanda.
Articles 245 and 246 of the Code of Criminal Procedure (Law No. 30/2013 of 24/5/2013) provide for the release on parole of a convict who has served at least one-third of a sentence of less than 5 years, or two-thirds of a sentence greater than 5 years (or at least 20 years in the case of a life sentence), provided at least one of the following conditions is met: (1) He or she sufficiently demonstrates good behaviour and gives serious pledges of social rehabilitation; (2) He or she suffers from serious and incurable disease approved by a medical committee composed of at least three recognised doctors.
Article 109 of the Constitution of Rwanda states: "The President of the Republic has the authority to exercise the prerogative of mercy in accordance with the procedures provided for by law and after consultation with the Supreme Court."
Victoire Ingabire was sentenced to 15 years in 2013 by the Supreme Court, while Mihigo was sentenced 10 years in 2015 by the High Court.