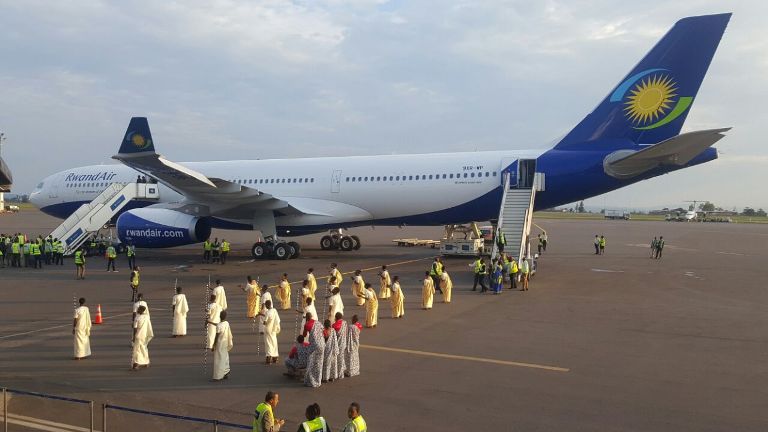 Rwanda's national carrier RwandAir is in the process of evaluating possibilities of purchasing an Airbus A321LR and Boeing 737-7 to operate on European routes during off-peak seasons.
This move comes after its Airbus A330-200 and one larger A330-300 operating on the Kigali-Brussels to London Gatwick route experienced strong load factors this summer "Looking at the A321LR and 737-7 for fleet planning is an ongoing process.
RwandAir's Chief Executive Officer Yvonne Manzi Makolo told Air Transport World yesterday that two 737-8s will join Rwandair fleet next year on top of the two A330 new ones expected to be delivered in January and February 2019 and will be deployed on the Kigali-New York route.
This will add on its fleet of two Boeing 737-700s, four 737-800s, and two Bombardier Q400s and CRJ900s.
"Currently, we are waiting on clearance from the Federal Aviation Administration (FAA)" Makolo revealed. RwandAir expects next year will remain busy as it plans to launch flights to Guangzhou, China, via Mumbai, India, in February or March 2019.
As the national carrier plans on its expansion as Africa's Dreamliner, Makolo said that the future plans is for Rwanda to have its Maintenance and Repair Organization (MRO) Unit and full-flight simulator.
Rwanda launched an aviation academy in March this year to train aviation employees. Currently, there are 20 pilot cadets in training and the number is expected to rise to 60 cadets per year.