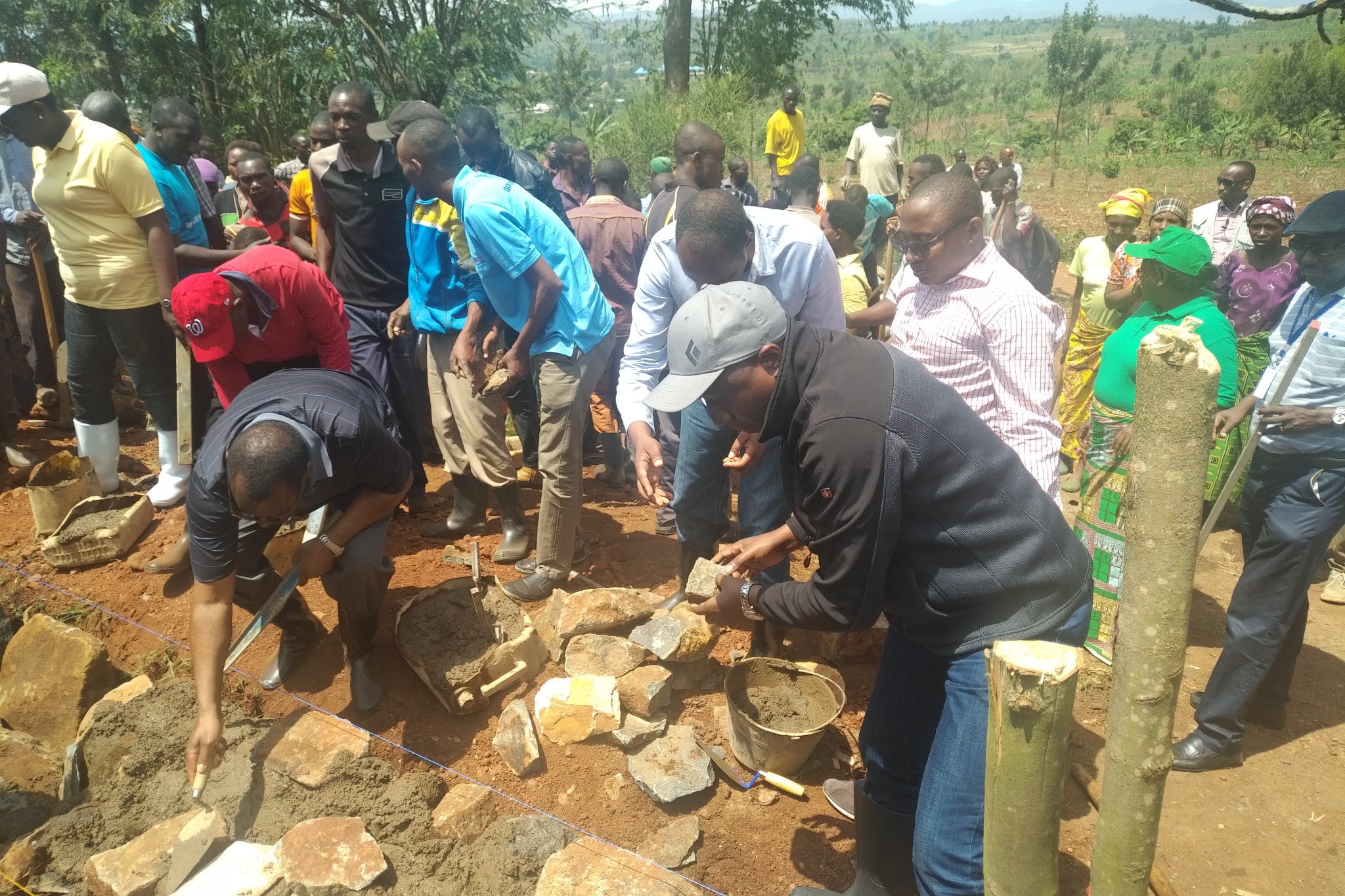 Rwanda's Prime Minister Dr. Eduord Ngirente rolled his sleeves to join residents of Rurembo Village, Gashenyi Cell, Rukomo Sector, Nyagatere district in Eastern Province in the monthly community work known as "Umuganda".
Prime Minister Ngirente laid a foundation stone for the construction of classroom block for the 12- year-basic education program in the area.
Speaking after Umuganda, Prime Minister Ngirente said that "the school will be relocated to avoid future accidents because it was built in a swampy area".
In other parts of the country , about 20 Chinese private companies joined residents of Makaga village, Rwesero cell, Kigali sector in Nayarugenge district to participate monthly community work.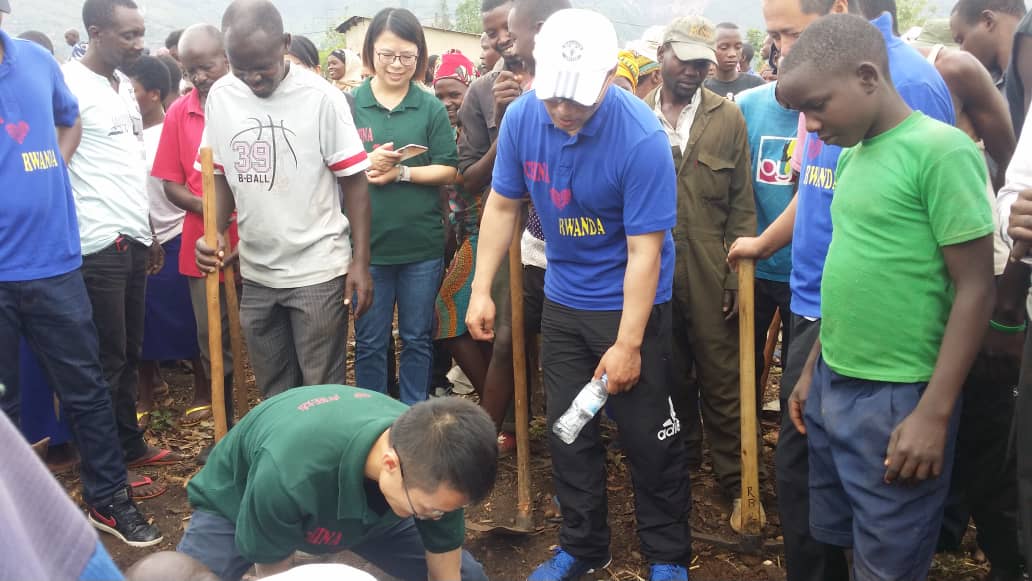 The monthly community work (Umuganda) in Rwesero, aimed at speeding up construction of 132 houses of vulnerable people.
Chinese Companies were led by Chinese embassy political advisor Xing Yuchun.
The government has earmarked over Rwf900 million to construct  homes that will shelter 132 vulnerable families deprived of shelter, according to Kigali sector Executive secretary Emanuel Rutubuka.
Rutubuka told KT Press that, they have expectations of finishing construction of these houses by the end of this year.
Xing said; "on behalf of the ambassador and people of China, I would wish to inform you that we are happy to help vulnerable people by doing Umuganda that will speed up the construction of houses for the needy".
"Rwanda and China have been friends and we wish to see both citizens learn from each other," he said.
Elsewhere, staff of MTN Rwanda participated in rehabilitation of a feeder road in Rubavu district, Western Province.
After Umuganda, Bart Hofker – Chief Executive Officer of MTN Rwanda, handed over Rwf1.5 million to the district officials as the company contribution for health insurance scheme (Mutuelle de Santé) for the vulnerable communities in the district.
According to Bart, Rwf1.5 Million will pay for 500 vulnerable people in the district.
"Health is like money, you never know its value until you lose it" Bart said.
Among other activities that featured in this monthy Umuganda is sensitization of primary and secondary school headteachers in Huye district, Southern Province.
Sponsored by Protestant Institute of Arts and Social Sciences (PIASS) – a Christian Institution of higher Learning sensitized teachers about planning class lessons and explaining to children about various subjects.
According to PIASS officials, this kind of Umuganda will help teachers in improving their professional and competence in schools.