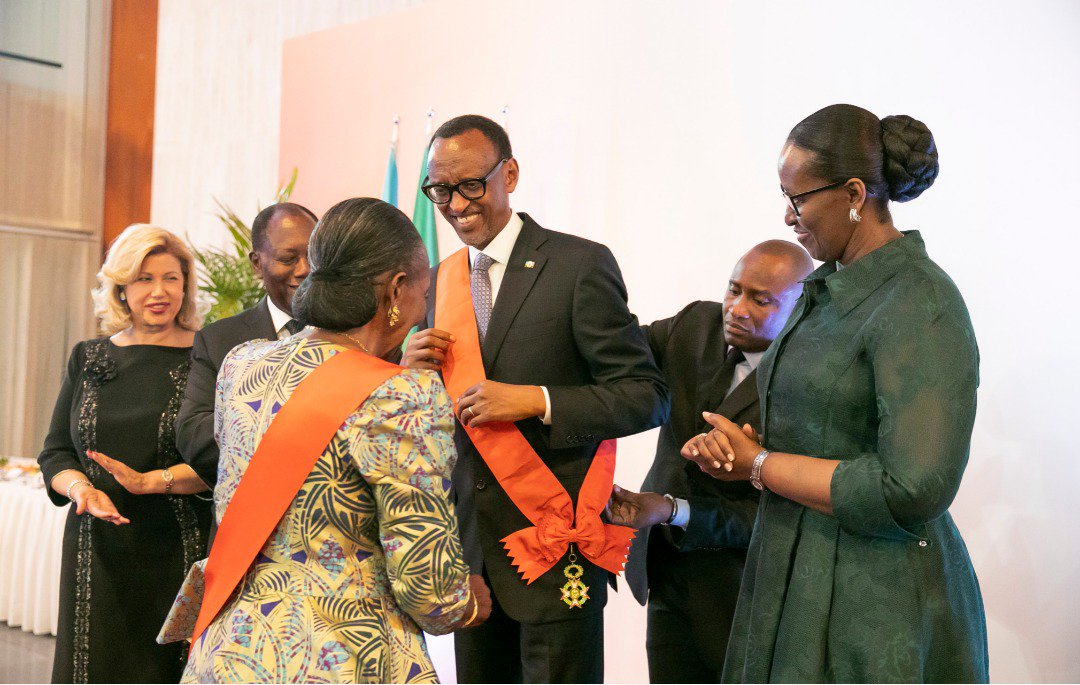 President Paul Kagame who is on a two-day State visit to Côte d'Ivoire alongside First Lady Jeannette Kagame was on Thursday, awarded  an honorary citizenship of Abidjan – the capital city of Côte d'Ivoire.
Honorary citizenship is a status bestowed by a country on a foreign or native individual whom it considers to be especially admirable or otherwise worthy of the distinction.
At the Office of the Abidjan Autonomous District, Governor Robert Beugré Mambé handed over the City keys to President Kagame to honor him as a visiting Head of State and an Honorary Citizen of Abidjan.
In acceptance of the status, Kagame said: "I am deeply honored to become an honorary citizen of Abidjan, and to receive the keys to your beautiful city. This distinction is greatly appreciated both by me personally, my wife, and the people of Rwanda, whom I am privileged to serve."
For the President, the status he was given signals Abidjan's willingness to open its doors to all Africans from all walks of life.
"I also take this as a strong signal of Abidjan's aspiration, to bring fellow Africans from all over our continent even more closely together, as brothers and sisters with a common destiny," he said.
Kagame noted that the freedom of Abidjan city is more than a symbol, but gives expression to a shared desire for greater freedom of movement across the African continent.
"Removing those practical obstacles will lead to better business relationships, greater understanding and cooperation, and more solidarity and friendship among our peoples," he said.
The President said such initiatives of removing obstacles "is the reason for the adoption this year of the Continental Free Trade Area (CFTA), the Protocol on the Free Movement of Persons, and the Single African Air Transport Market," he said.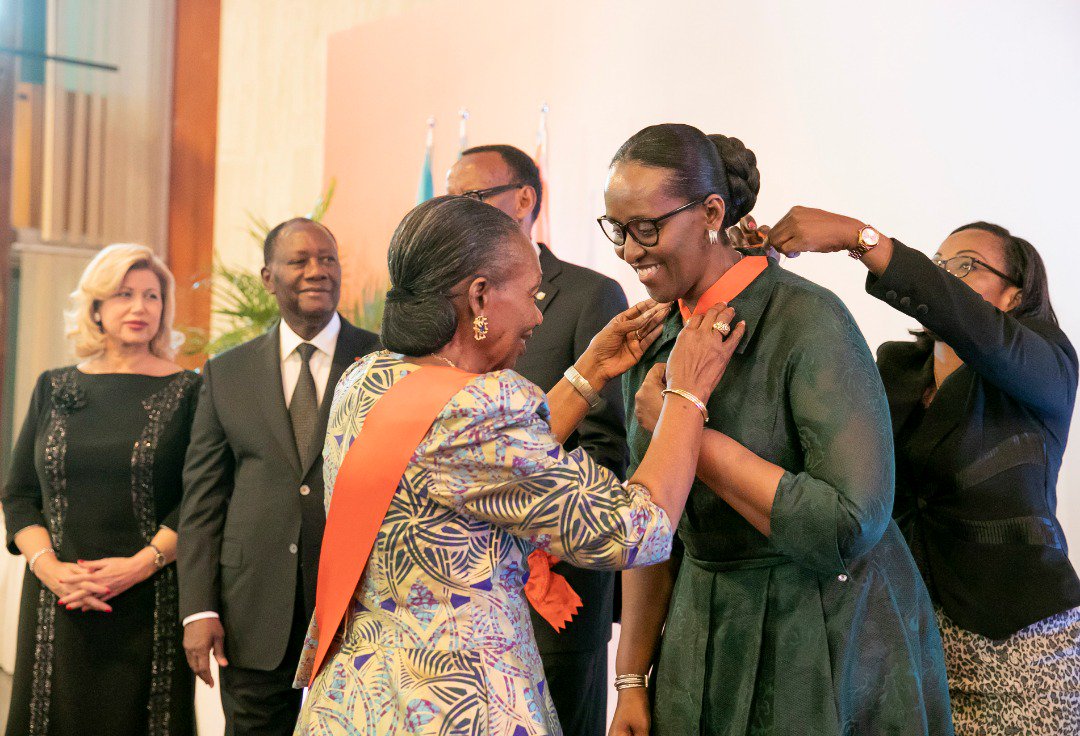 In March this year, Rwanda and Africa witnessed the historic signing of the Africa continental free trade Area Agreement (CFTA) – an agreement that officially made Africa an open one single market for all Africans.
In his closing remarks after receiving the status, Kagame said: "Let me say how happy I am for the blessing of the traditional chief of this district. Our cultures are the source of our values. As Africa becomes more prosperous, it will be critically important to stay true to our heritage and transmit it to each new generation.
Once again, Monsieur le Gouverneur, thank you for this award. I assure you that I will remain a proud and faithful honorary citizen of Abidjan. Je vous remercie."
Meanwhile, President Kagame and First Lady Jeannette Kagame were earlier awarded the « Grand-Croix de l'Ordre Nationale de Côte d'Ivoire » and the «Grade de Commandeur de l'Ordre National de Côte d'Ivoire » respectively.
President Kagame later met members of the private sector in Abidjan for a discussion on free trade and industrialization.