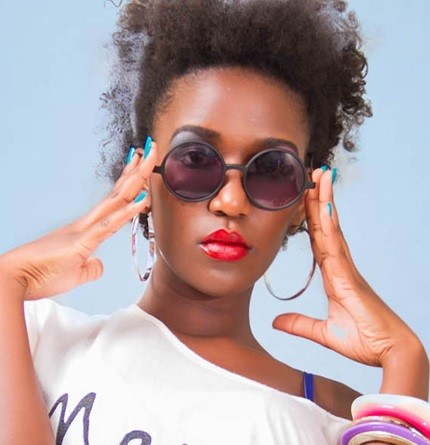 R&B and dancehall faded singer Jody Phibi has finally spoken out on rumors of quitting music for other businesses and admits she took a pause but did not quit.
This comes following claims from various tabloids that the once-promising star quit music after failing to harvesting as much as she expected.
While speaking to KT Press, Jody who sounds cold when answering questions about her faded music career admitted taking a break from music to concentrate on her personal life.
"I don't know where those people are getting such information that I quit music, I only took a break for music and I don't want anyone to ask me about my music career," the furious Jody told KT Press.
She added, "Musically I have nothing to give to the fans neither media, am just living my life and maybe when time comes I will come with something to show and talk about."
The singer last enjoyed local airwaves in 2016 when she had club bunger songs like Madina and Body featuring Uganda's dancehall star Rabadaba.
Before disappearing off the music scene, Jody was much interested in working from Uganda than her country Rwanda and every time journalists asked why she prefers Uganda, she would be tight lipped on the issue.
However, her close friends say, the Madina hit maker blames her faded music career to journalists who refused to promote her songs.
She boosts of songs like Ndacyashidikanya, Birandenga, For you, Tenderness and Yegwe Weka featuring Ray Signature.