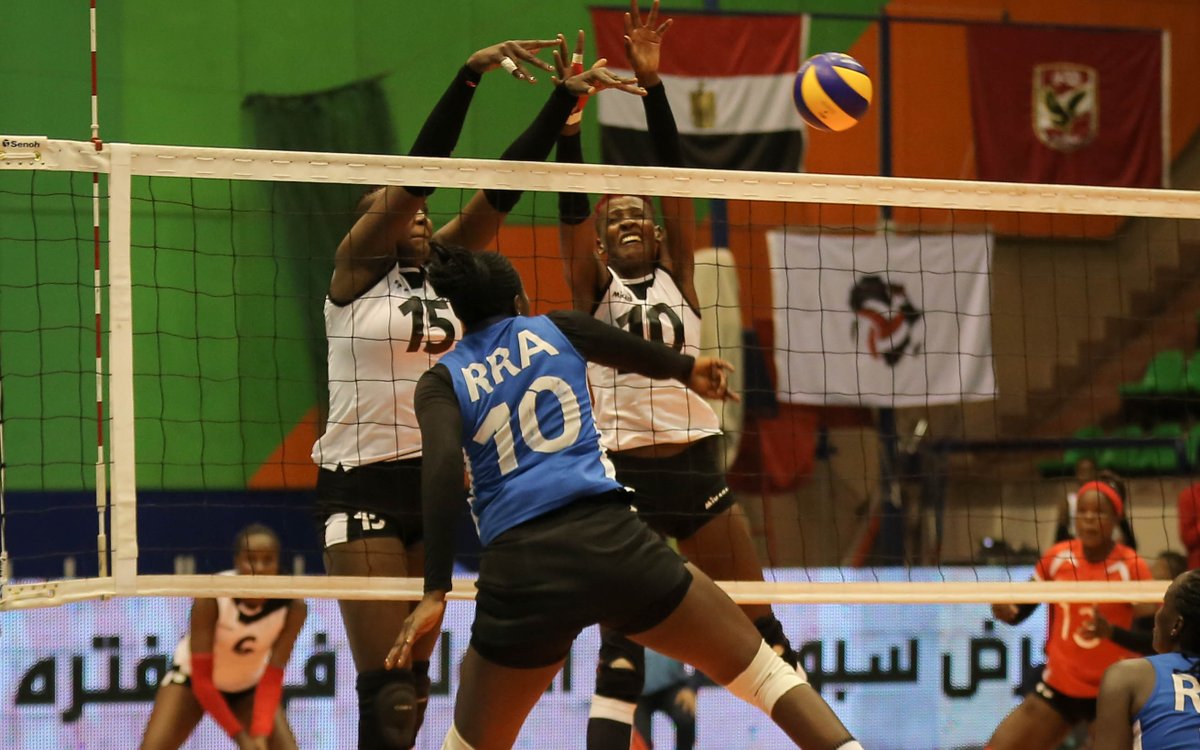 Rwanda Revenue Authority got off to a disappointing start of their campaign at the 2019 Women's African Club championship as they lost 3-0 to Kenyan giants Pipeline in Pool C of the competition on Sunday at Al Ahly Hall in Cairo, Egypt.
The Rwandan representatives lost to the Kenyan giants 0-3 in all the three straight sets (19-25, 19-25 and 15-25) in the lone Pool C played on Sunday.
In another match played on Sunday, Kenya Prisons started their campaign as they beat ASEC of Cote d'Ivoire 3-0 (25-12, 25- 13, 25-8) in Pool D.
Kenya Prisons started their matches with a victory to reach 1-0 win- loss ratio, while ASEC who win their opening in a CAVB decision dropped to 1-1.
On Saturday, Algeria's GSP team fought back for more than two hours to achieve a stunning victory over Shams of Egypt 3-2 (25-15, 22-25, 17-25, 25-20, 15-10) in Pool D.
It wasn't the only defeat for the home team, but Shooting of Egypt lost also to the highly performing FAP of Cameroon in Pool C.
Pool A featured a straight sets victory for Customs (Nigeria) over Burkina's USFA 3-0 (25-3, 25-9, 25-17).
In Pool B 2006 champions KCB (Kenya) trounced Congo's DGSP (Congo) 3-0 (25-14, 25-12, 25-17).
The other match of Pool D between ASEC (Cote d'Ivoire) and Nkumba (Uganda) was cancelled due to the late arrival of some players from the latter and considered withdrawal 3-0 (25-0, 25-0, 25-0).
Rwanda Revenue Authority, managed by head coach Christophe Mudahinyuka will take on FAP of Cameroon on Monday before winding up their group action on Wednesday with a tie against Shooting of Egypt.
The best two teams from each of the four groups will advance to knock-outs, starting from the round of last eight on Thursday next week.