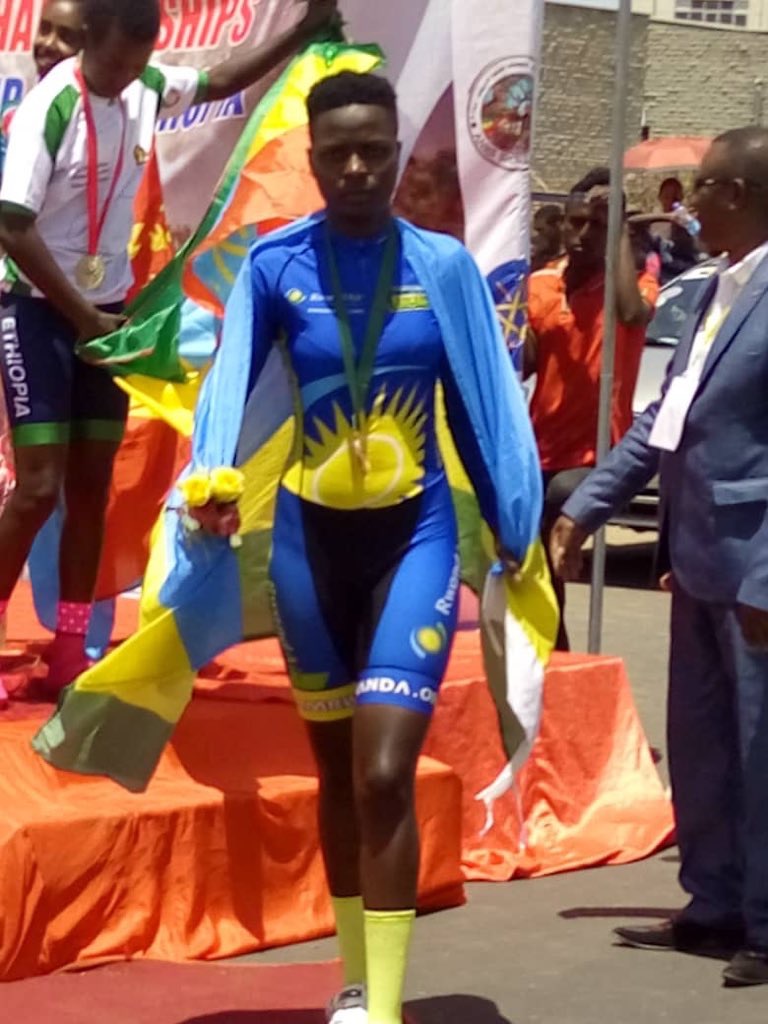 Rwanda's Mugisha Moise won the 46.6km individual time-trial in the U-23 category at the African Continental Road Championships in Bahir Dar, Ethiopia on Sunday.
Mugisha completed the course in 1:06:07, comfortably beating Ethiopian Redwan Ebrahim who clocked 1:07:28 while Algeria's Mansouri Islam completed the podium with a total time of 1:09:15.
In the men's elite category, South Africa's Stefan de Bod won a gold medal after clocking 1:00:47, edging Eritrea's Sirak Tesfom while South Africa's Ryan Gibbons finished third.
Rwanda's best ranked athlete in the men's elite category was Valens Ndayisenga who clocked 1:07:05 to finish in ninth position.
In the women's U-23 category, Rwanda's rider Tuyishimire Jackline secured a bronze medal after finishing tenth in the 30km individual time trial race where she clocked 52 minutes, 47 seconds and 36 microseconds respectively.
Ingabire Beatha placed ninth in the elite women's 30km ITT after clocking 52 minutes and 47 seconds. Ethiopia's Gerefiel Selam Amaha won the ITT, with her compatriot Tesfoam Eyeru Gebru finishing second.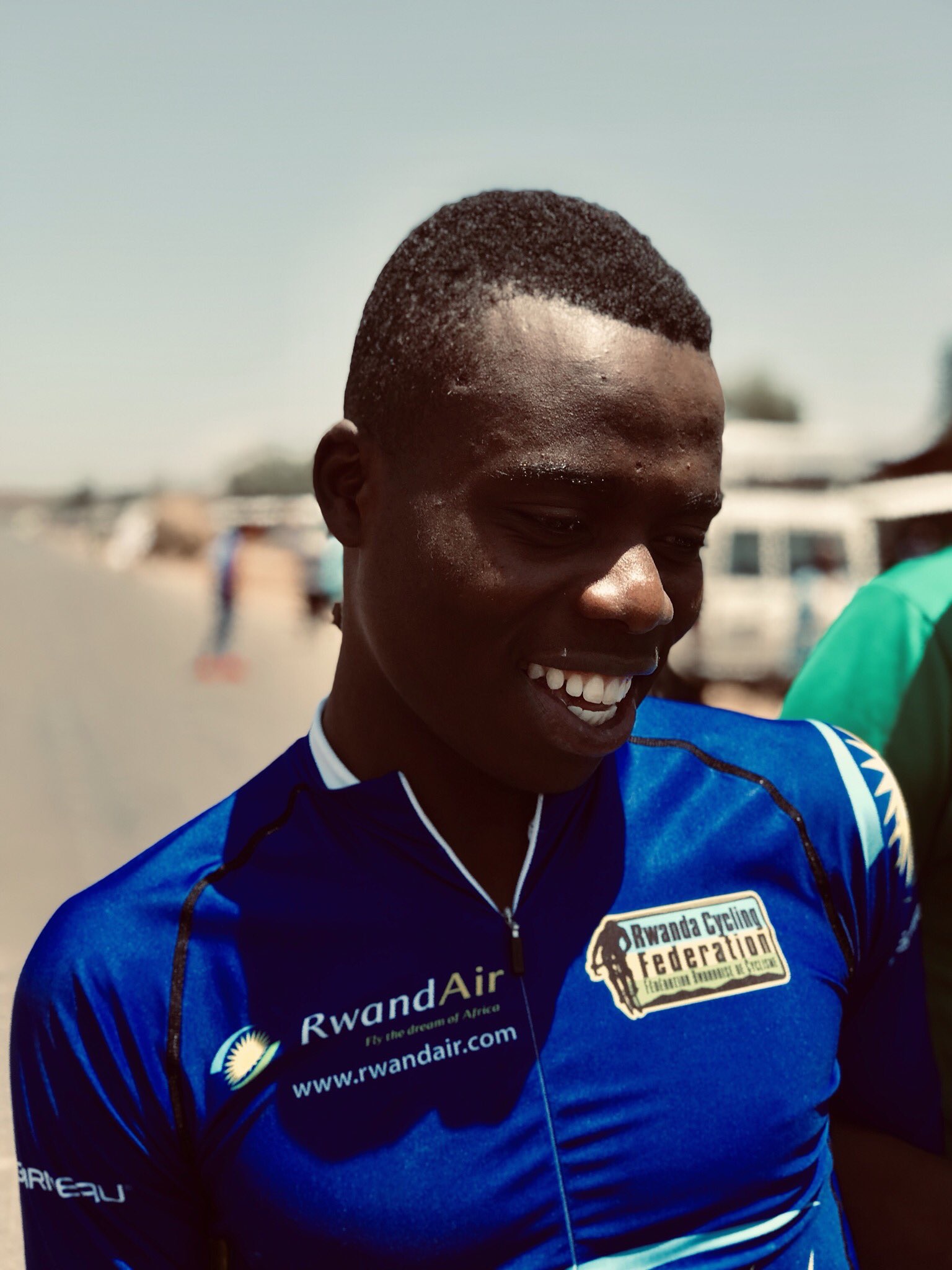 Mugisha and Tuyishimire's gold and bronze medals have increased the medals won by Rwanda so far to seven medals (1 gold, 2 silver and 4 bronze medals).
On Friday, Rwanda secured three medals on the opening day, two silver medals in the U23 and Elite Men's team time trial and a bronze medal in the junior men's team time trial.
The on Saturday, the elite boys and girls teams won a bronze medal each in the team time trial mixed relay.
On Monday, Team Rwanda junior men and women will take part in the road races before the 14th African Continental Road Championship winds up on Tuesday with the elite men/women and U23 take on a 160km road race road race.
African Continental Championships
Elite Men/U23 ITT
Sebat Amit-Debre Mayi, 46.6km
1. Stefan de Bod (South Africa) 1:00:47
2. Sirak Tesfom (Eritrea) 1:01:51
3. Ryan Gibbons (South Africa) 1:02:53
4. Mekseb Debesay (Eritrea) 1:03:16
5. Drikus Coetzee (Namibia) 1:04:21
6. Temesgen Buru (Ethiopia) 1:04:38
7. Azzedine Lagab (Algeria) 1:05:46
8. Moise Mugisha (Rwanda) 1:06:07
9. Valens Ndayisanga (Rwanda) 1:07:05
10. Redwan Ebrahim (Ethiopia) 1:07:28
Elite Women/U23 ITT
Sebat Amit-Gubirit, 30km
1. Amaha Selam Gerefiel (Ethiopia) 45:45
2. Tesfoam Eyeru Gebru (Ethiopia) 46:06
3. Desiet Tekeste Kidane (Eritrea) 46:52
4. Mosana Debesay (Eritrea) 46:52
5. Zanri Rossouw (South Africa) 48:02
6. Vera Adrian (Namibia) 48:13
7. Liezel Jordaan (South Africa) 50:19
8. Aurelien Halbwachs (Mauritius) 50:56
9. Beatha Ingabire (Rwanda) 52:47
10. Jacqueline Tuyishime (Rwanda) 52:47