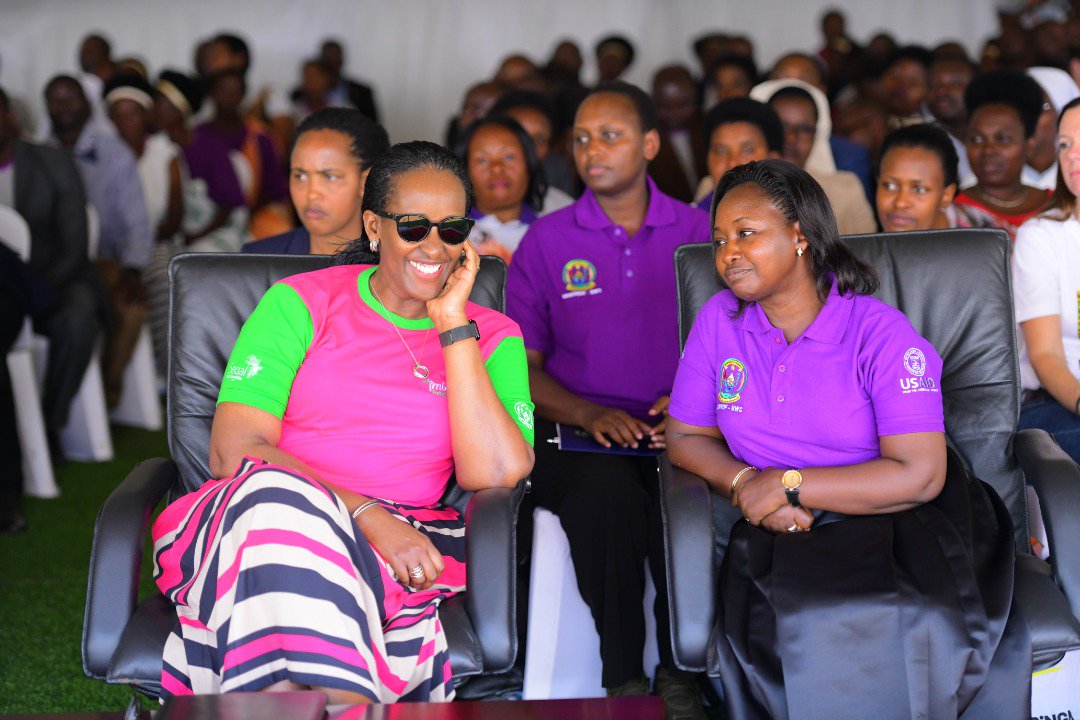 The First Lady Jeannette Kagame joined Rwandans to celebrate the international women's day, an event she mostly dedicated to best performing girl students.
On this day in Kagano, Nyamasheke district, Imbuto Foundation, an organization that was founded by the First Lady is launching the annual Promotion of Girls' Education campaign and rewarding Best Performing Girls, for excelling at national examinations.
The Promotion of Girls' Education was launched in 2005, by the First Lady who is also chairman of Imbuto Foundation.  This year Imbuto is rewarding 234 girls countrywide, joining a family of 5,852 rewarded to date.
At the ceremony, the First Lady Jeannette Kagame rewarded 27 Best Performing Girls. The girls excelled in the 2018 national examinations, in primary; ordinary and advanced levels.
"We are very fortunate that Rwandan leadership always endeavors to empower women, especially young ones," Mrs. Kagame said.
The theme of the women's Day in Rwanda this year is: Together, Let's Build a safe Family.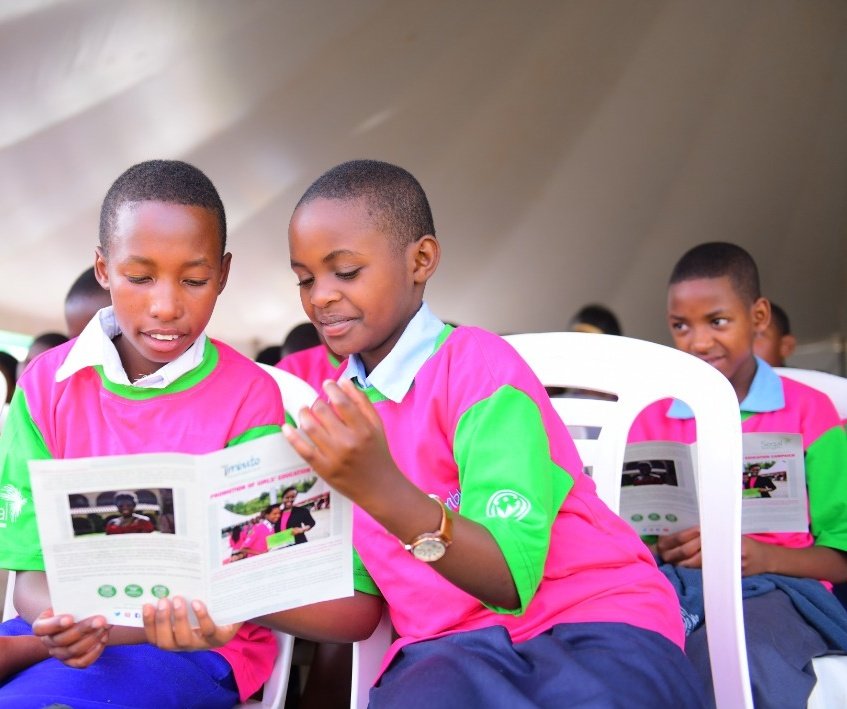 Mrs. Kagame said the secure family is the foundation of all.
"By a safe family, we don't just mean a family out of a war zone or a region experiencing a security crisis, we rather mean a well off family; it's a family that was prepared to leave in harmony, and which understands that Rwanda starts from them," she said.
For Mrs Kagame, such a family is well aware that a child is the pride of a family and with this in mind, the family decides to mind about matching their birth decision with their wealth.
Also characterizing a safe family is the need to protect children against stunting and giving male and female children equal chance, especially in education that gives them knowledge.
"Is there anyone which does not dream about such a family?" the First lady asked.
Mrs Jeannette Kagame said that organizing an official event to recognize the best performing girls is a way to motivate their fellows and to encourage those that are still struggling.
"Thank you once again for the best performance. You owe it to hardworking. Please keep it up," she said.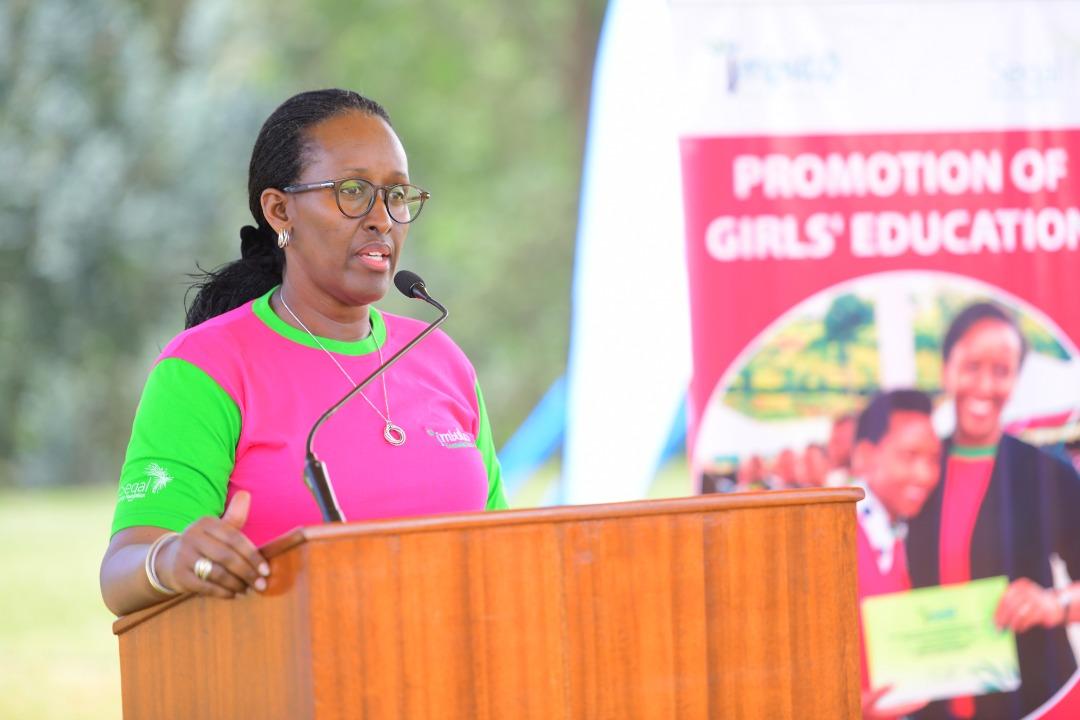 The First Lady reiterated the 3 objectives of the campaign which consists of school enrollment and completion of all levels with Excellence.
Mrs Kagame thanked partners who support Imbuto Foundation's activities.
"Your partnership and support of our programmes and campaigns, over the years, and in many ways, has a significant contribution to the young girls' confidence building and good performance," she said.