Kenyan President Uhuru Kenyatta has told his Rwandan counterpart President Paul Kagame at the National leadership retreat that relationship between both countries is one of the best.
President Kenyatta on Monday morning arrived in Kigali and headed straight to Gabiro Military Barracks to meet his counterpart – President Paul Kagame who is chairing a-4 day national leadership retreat.
"This is one of the best relationships, in terms of our linkages. We are brothers and sisters, bound to the hip and as leaders, our role is to continue to see how we can deepen that," Kenyatta said.
While launching the retreat – Umwiherero on Saturday, Kagame delivered a speech that pointed out domestic challenges and diplomatic challenges involving neighbouring Uganda.
Kenyatta came with an optimistic point of view.
"We have challenges, but I am convinced that with good will, and good intentions, which is what we have for our people, we will resolve even those challenges that are ahead of us," Kenyatta said.
Kenyatta was impressed by the Rwandan way of doing things; getting all the leaders behind closed doors together with members of the private sector to frankly discuss country pertinent matters.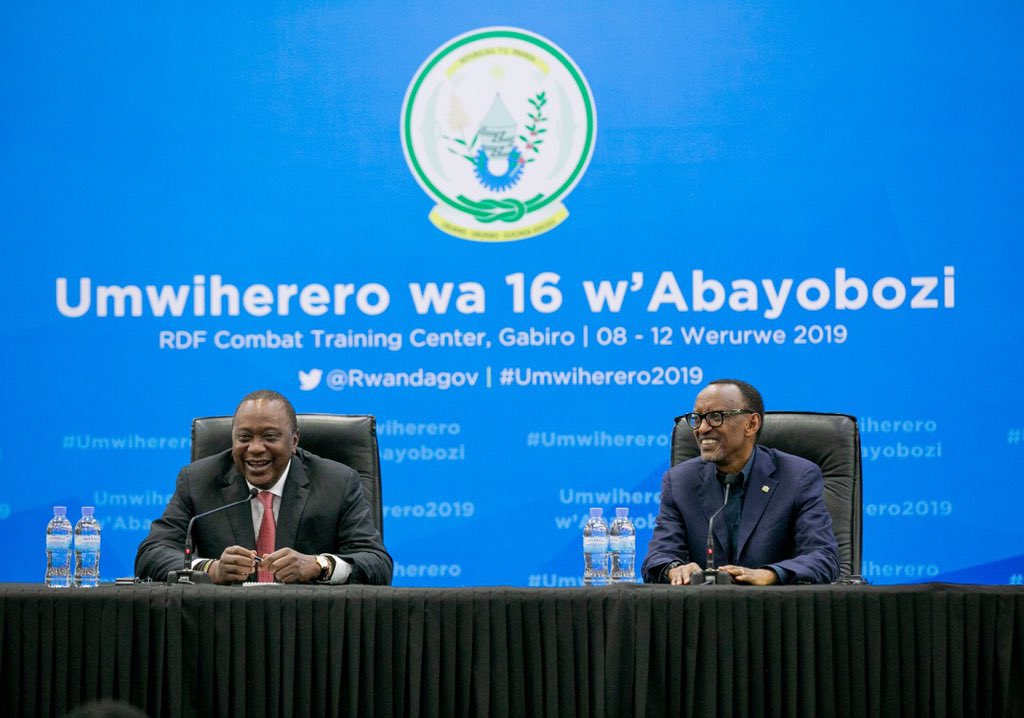 Kenyatta told Rwandan officials that the national leadership retreat is an outstanding activity in country management which he would love to replicate.
"I have come to see how you work, I am impressed and want to replicate it," he said adding that a retreat comes as an addition of things that Rwanda has got right.
"I keep telling my brother today I am fighting hard to overtake him in terms of ease of doing business and he keeps telling me: do your best!" Kenyatta said.
"We are really proud of the manner in which Rwanda has turned around from a country that was on its knees to one of the brightest stars on the African continent."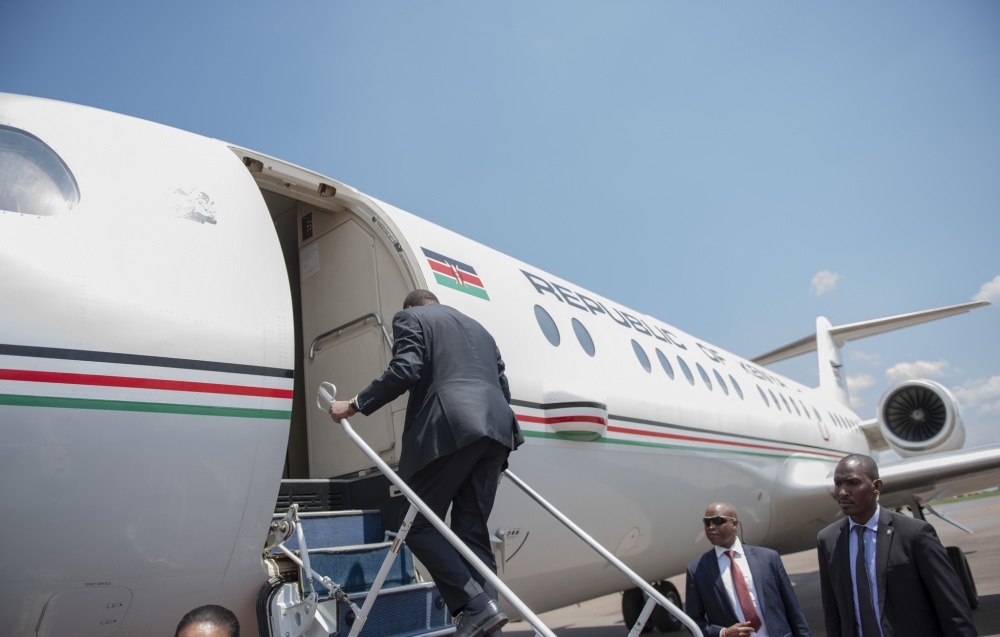 Kenyatta insinuated his concern of a regional integration with free movement of goods and people in the region and said; "At the end of the day, all we are trying to do is improve the environment for our people, connect to each other because Rwanda alone will not make it, Kenya alone will not make it. But together we have opportunities for prosperity for our people and our country."
The visit lasted for some hours  and the guest left Kigali international airport in the afternoon
Umwiherero – retreat is an annual gathering currently on 16th edition.
Kenyatta is so far the only head of state who has ever attended Rwanda's Umwiherero.