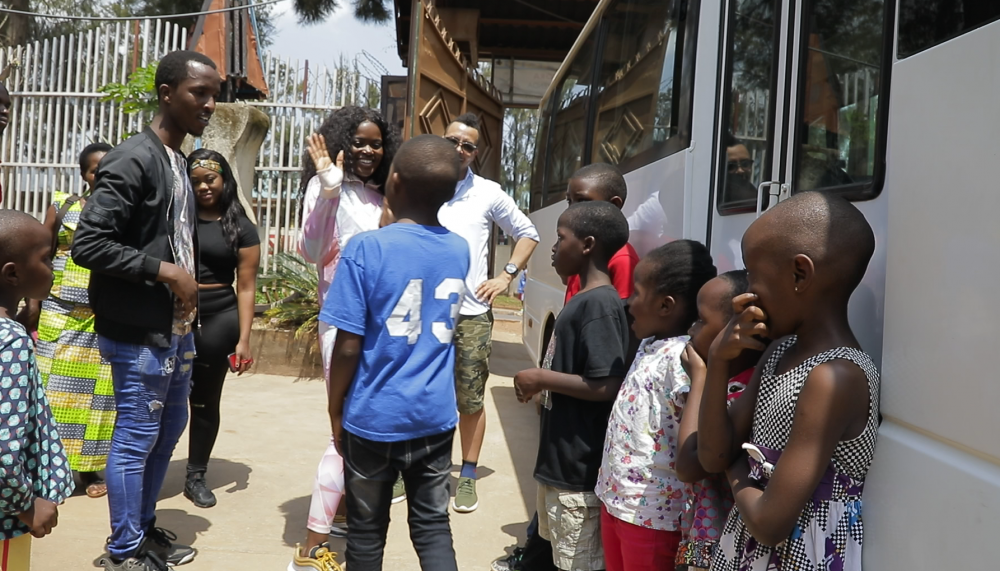 UK based choreographer Sherrie Silver has advised street and vulnerable children to believe in themselves especially in exploring their talents at any cost.
The international recognized dancer who hails from Huye district but is based in England shared lunch and experience with the children in a function organized by Radisson Blue over the weekend.
"Rwanda is small as a country, we Rwandans we have strong hearts and zeal to make our country known on international level but only if we go to school, exploit our talents with passion and of course believe in ourselves," Sherrie Silver told the kids.
She added, "Rwanda is full of extraordinary talents but we need to exploit them with passion whether you are a musician, deejay or dancer just do it with urge."
Recently Sherrie Silver was named ambassador of International Fund for Agriculture Development (IFAD) in Africa and she travels a lot across Africa meeting and giving hope to vulnerable children.
She gained fame through posting her dancing videos on youtube which made her famous and currently her Youtube channel has more than 255,000 subscribers.
She teamed up with American actor, singer and comedian Donbald Glover aka Childish Gambino on a song dubbed This Is America which scooped Grammy award this year.
Sherrie Silver has been doing projects on herself for years in Rwanda like renting houses for street kids. In mid-2018 she flew to Kigali to buy a house for the kids.
Sherrie was born in July 1994 in Huye. She later moved to UK to stay with her mother where she managed to graduate in the University of Essex with a degree in business marketing.
She is the founder of the dance group The Unique Silver Dancers that would go on with the BEFFTA award for the dance group 2013 and also won MTV award in 2018.
Sherrie Silver once also managed Triplets Ghetto Kids known for their antic through dancing.