Eight months into the Rwandan market, Volkswagen (VW) Mobility Solutions Rwanda could already be one of the most successful companies.
Senior managers at the company told KT Press that the shift in demand for their products is way above equilibrium mark.
On Friday, the $20 million mobility solutions company launched "Move" – a ride hailing service. 25 vehicles have been deployed at different parking joints across the capital Kigali. No upcountry services have been launched so far.
According to Michaella Rugwizangoga – the company's Chief Executive Officer, "to date, we have more than 12,500 registered users with over 9800 rides requested since our pilot launch in October 2018."
Move Ride is the company's IT-based service, where customers request for any of the three types of vehicles assembled in Rwanda using a 'Move App'.
The App works on iOS and Android Smartphones. The App, according to VW officials, operates similarly to popular international taxi hailing platform which use the Global Positioning System (GPS).
With the system, customers are able to track and monitor requested journeys as well as pricing. The service has attracted massive demand, according to CEO Michaella Rugwizangoga.
"Move Ride has averaged 120 rides per day," she said at the launch of the service at Park Inn by Radisson in the capital Kigali.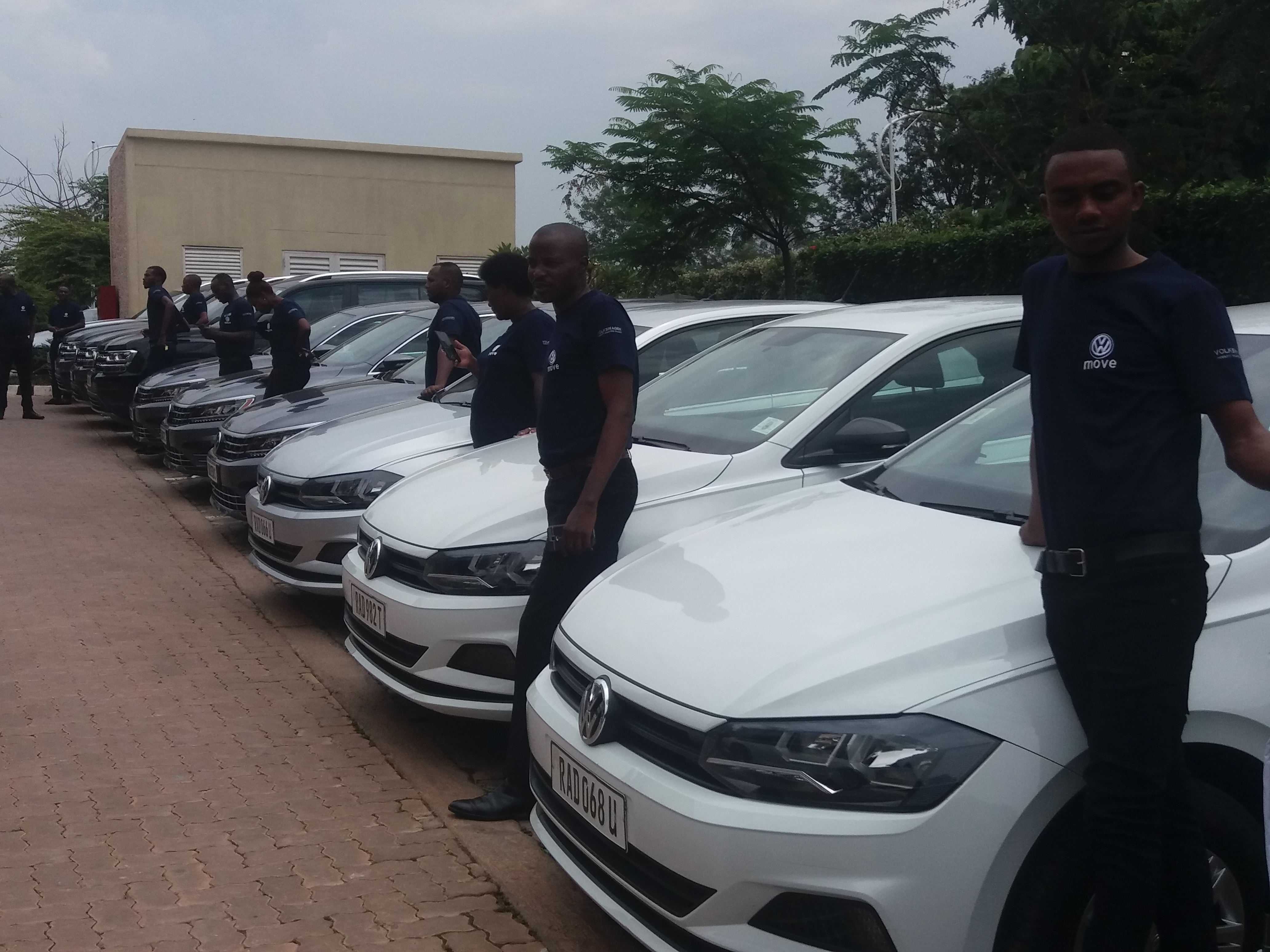 "The 24/7 service which complements growing transport sector in Kigali, "will help to improve road safety whilst giving our customers a personalized service offered by our App," Rugwizangoga said.
Customers pay for the service through either Mobile Money or credit/debit cards.
According to Rugwizangoga, the latest service will be followed by the launch of 'Move share' – a corporate car sharing service – 'Move Drive' – a community car sharing service.
To bridge the demand gap, the company which currently deploys VW Polo, Teramont and Passat vehicles into the service, will release a fleet of 90 vehicles later this month.
It takes between 2 to 3 days to fully assemble a Polo vehicle and Rugwizangoga highlighted some of the challenges being the cost of shipping assembling kits.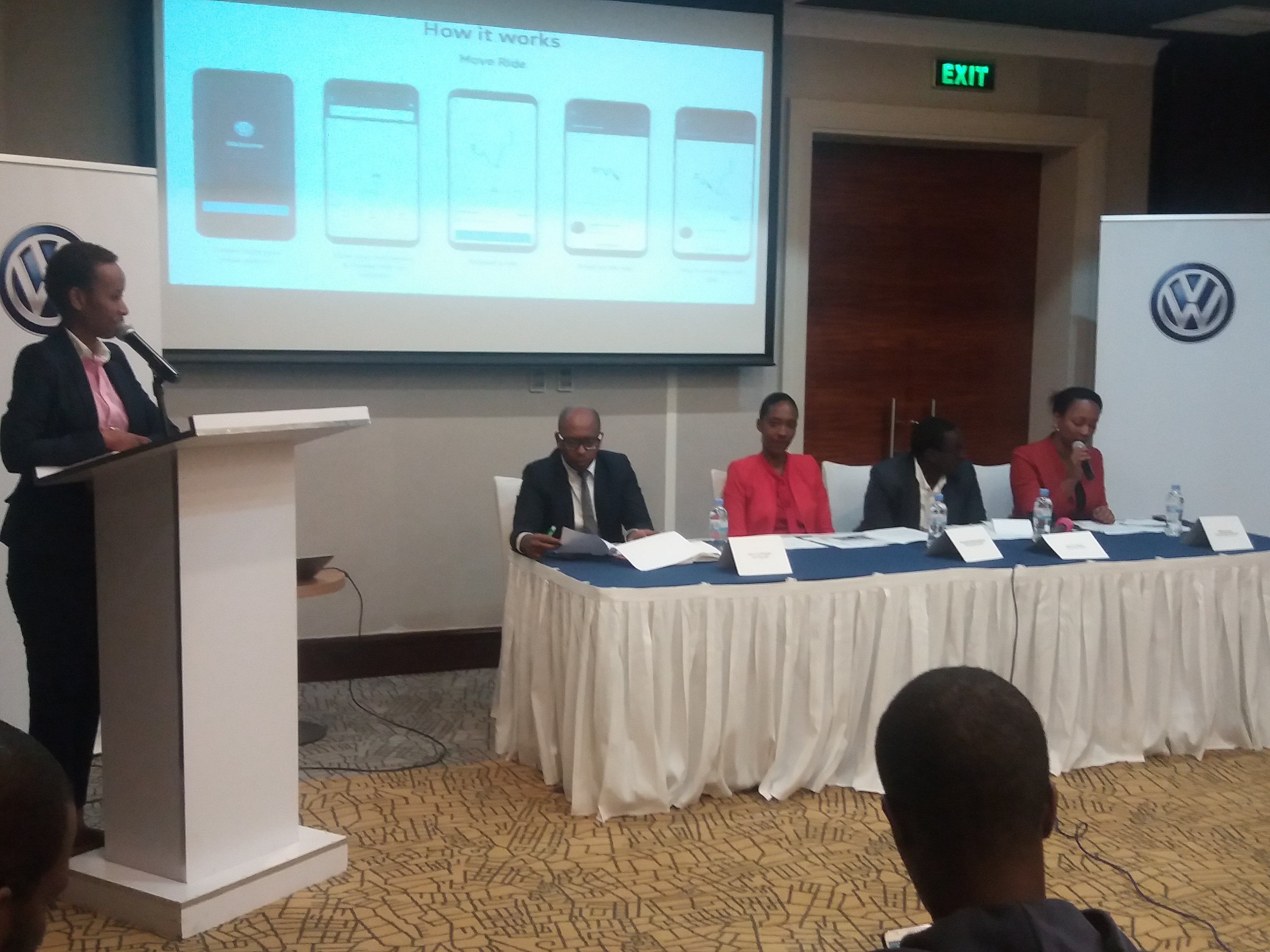 She mentioned that kits are from South Africa, USA and Argentina.
This, according to Jean Luc Mugabo from the company's sales and marketing department, "slows our pace to assemble vehicles that meet available demand."
Meanwhile, several customers have made orders for brand new assembled vehicles.
According to Mugabo, three key customers; Hotels, Embassies and Non-Governmental Organisations are highly demanding Sport Utility Vehicles (SUVs).
Responding to why these VW vehicles are on high demand, Mugabo told KT Press that the company has put in place competitive prices.
For instance, he said, "Our vehicles such as SUVs are cheaper than similar vehicles sold by our competitors whom I don't want to mention," he said.
According to Mugabo, a VW Teramont vehicle is sold at Rwf57 million while Amarok is sold at Rwf36 million.
Mugabo told KT Press that other customer include civil servants. "We have received orders from civil servants to supply 35 SUV vehicles. They are under assembling process and will be delivered soon," Mugabo said.
In August last year, VW Rwanda announced a new special sale price for government officials, where civil servants can buy Volkswagen cars on duty free prices with a 5% reduction.
The discount was reached after several engagements between the company and government agencies, Mugabo told KT Press.