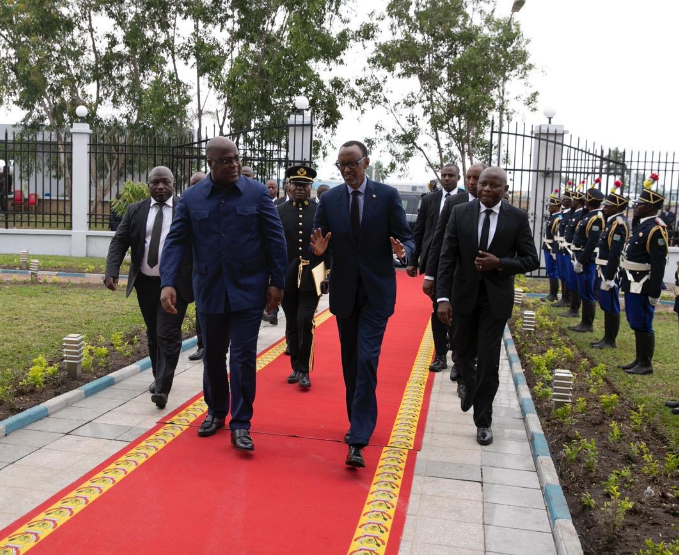 Rwanda's President Paul Kagame arrived in Democratic Republic of Congo (DRC)'s capital Kinshasa on Friday, where he will hold a tête a tête meeting with his counterpart President Félix Antoine Tshisekedi.
President Tshisekedi and First Lady Denise Tshisekedi welcomed President Kagame to the Presidential Palace in N'Sele.
President Tshisekedi later hosted President Kagame and President João Lourenço of Angola to a tripartite meeting focusing on restoring regional security and enhancing economic cooperation.
The President will also pay his respects to the late former Prime Minister Etienne Tshisekedi at the national mourning ceremony, his office said.
The body of the father of Democratic Republic of Congo's president arrived in his home country yesterday, two years after he died in Belgium aged 84.
Meanwhile, Kagame's meeting with President Tshisekedi is a continuation of renewed relations between the two neighbouring countries.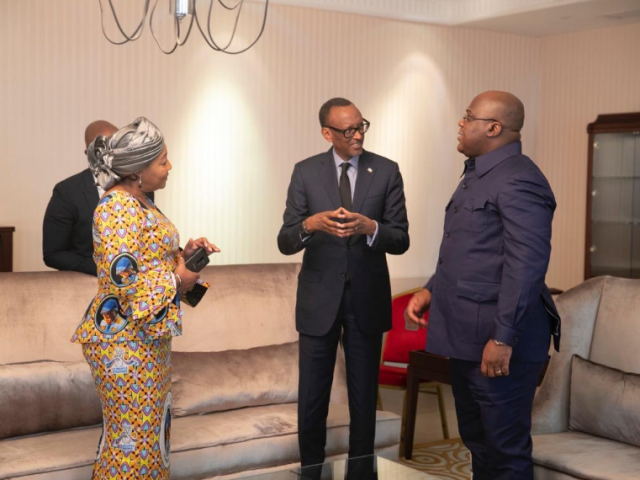 President Tshisekedi visited Rwanda in March this year at an invitation of his counterpart to participate in the Africa CEO Forum.
During the forum, both leaders shared remarks which showed the willingness to transcend conflicts in the region and aim at prosperity and peace.
During his citizen outreach visit to Rubavu district early this month, Kagame tipped business community to trade with their neighbours in DRC.
Rwanda's border town of Rubavu is always bustling with activity as both Rwandans and Congolese engage in several cross border transactions.