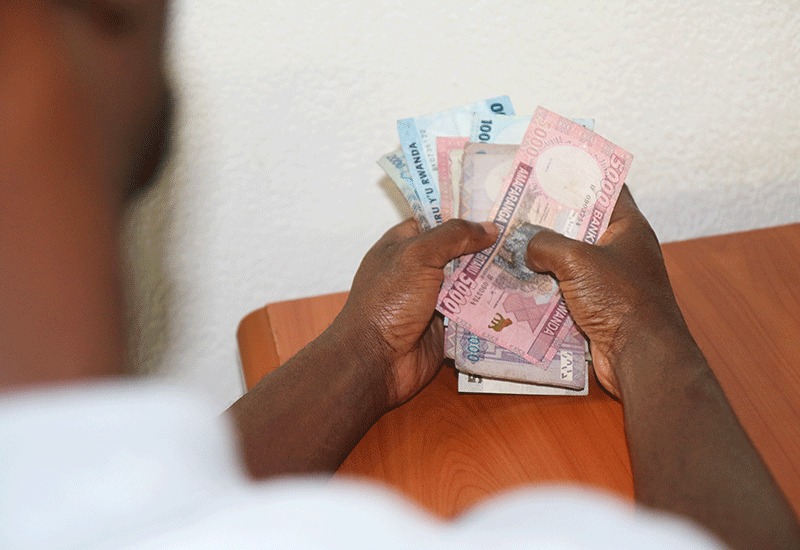 Rwanda Investigation Bureau (RIB) has arrested a shareholder involved in a cryptocurrency scam following a notice from the central bank which, since yesterday, warned the general public against adhesion into money laundering companies.
"RIB has arrested the founder of Supermarketings Global Ltd which is involved in money laundering including Cripto-Currency scam. This business is different from what he proposed to do while registering his company at RDB," reads a tweet by RIB on Friday.
Annexed on the tweet is a registration document from the Office of Registrar General of Rwanda Development Board (RDB) which belongs to two shareholders namely Jean Bosco Nsengiyumva and Israel Uwizeyimana.
On 18th April 2018, the two shareholders registered a company for 'Education Support Activities' with a share capital of Rwf3 million respectively.
"RIB would like to advise the general public to distance themselves from those who attempt to involve them into such a business whose sole aim is to swindle their money while promising to give them huge profits," RIB said.
Rwanda National Bank (BNR) yesterday detailed the problem for the general public to desist from joining similar business.
The notice reads in part, that the Central Bank has been alerted of the existing investment scam activities operating in Rwanda.
The list, according to Central Bank, includes; pyramid scheme, multiple level marketing and cryptocurrency through fake initial coin offerings (crypto scam).
Central Bank shared some examples including; Supermarketings Global Ltd, 3 Friends System(3FS) Group Ltd, One Coin, Kwakoo(Onyxcoin) to name a few.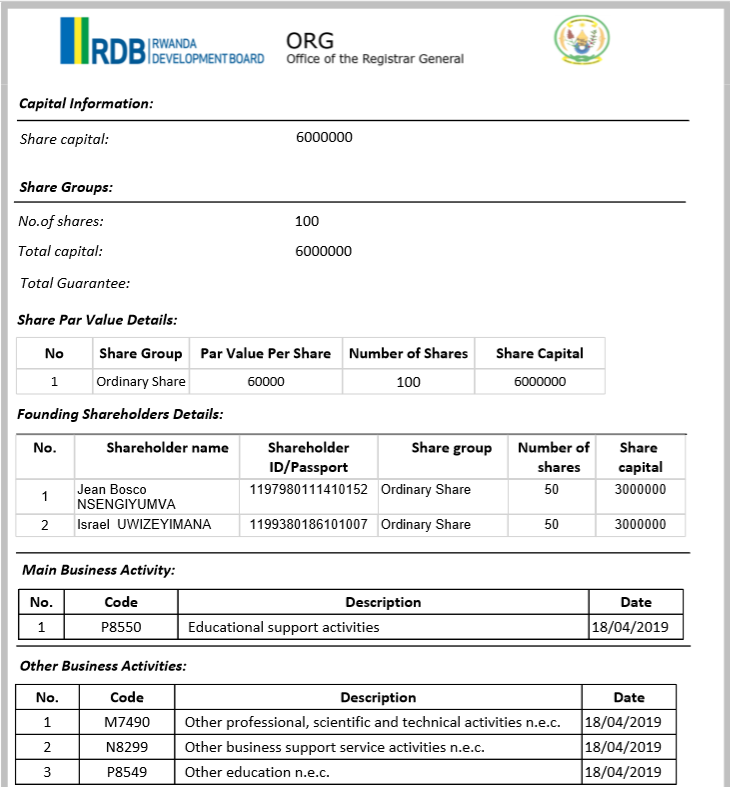 The scheme, according to the Central Bank, requires an initial capital which, the entrant should raise, then start recruiting new entrants on his/her name with a promise that the more people, the more profit.
Some of the pyramid businesses introduce the subscriber to a mandatory purchase of some medicines, products or services.
Others are however found on no purchase of business (naked pyramids).
"The National Bank of Rwanda reminds the general public, that those are illegal business in Rwanda and investors in such schemes are highly likely to lose their money," reads part of the notice.
"The public is advised to exercise caution and ensure their investments are with credible and dully licensed and deposit – taking financial institutions, asset managers as well as securities brokers."
The notice concludes with a very important statement, that "the national bank of Rwanda will not safeguard any person who invests in pyramid schemes or any other related activities."