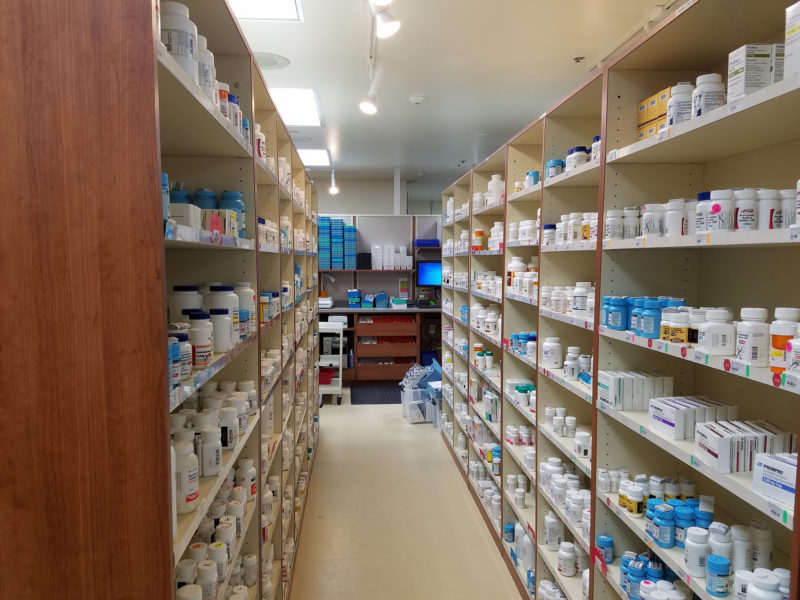 Rwanda parliament has approved a proposed bill to separate the Medical Procurement and Production Division (MPPD) as an independent organ from Rwanda Biomedical Centre (RBC) in order to improve delivery of medicine to Rwandans.
This according to parliamentary 34- article bill, means the establishment of a new separate company Rwanda Medical Supply (RMS) – which will retain autonomy in purchasing medicine needed in the country.
However MPs were concerned over some articles (Art.5), on the clarity for role of RBC in mandating the established company to perform its role of purchasing medicine by setting up strategic planning and policy.
MP Damien Nyabyenda argued that the role of purchasing medicine was already done by RBC through MPPD, but after the organs facing procurement challenges, they proposed reforms.
"But I see (in section nine of this article) the same responsibility coming under RBC collaborating with the company to buy medicine. I don't see how this can be workable unless RMS will do deliveries yet it's responsible for purchasing," Nyabyenda said.
MP Christine Muhongayire president of the Social affairs Commission, who presented the proposal this Thursday made a clarification saying the commission moves MPPD to RMS because of the need to solve the issue of purchasing medicine.
"We made sure this role is done by RMS as a company and RBC will only retain the policy and monitoring and also sign memorandums with this company to ensure that this is done," Muhongayire said.
Muhongayire noted that there were some changes in the bill articles requiring indication of how staff and property will be separated and increasing this duration to 12 months contrary to earlier proposal of three or six months.
"The commission preferred to use the prime ministers' decree to set up new structure because they will be government employees, and if not retained as staff in the reforms they will be given their dues as provided by the labor laws," Muhongayire clarified.
The reforms are expected to resolve several complaints of patients over lacking medication during treatment and hospitals arguing that they too lacked stocks.
While tabling the draft law before the low House of parliament, in March, Dr. Patrick Ndimubanzi, the State Minister in charge of Public Health and Primary Health Care, said that separating the division from RBC will ease procurement and reduce the delays in the medical procurement procedures.
The new body will combine Rwanda Pharmaceutical Laboratory (LABOPHAR) as well as district pharmacies across the country.
The bill governing RMS and its operations was unanimously voted by 51 MPs.
RBC's un-ending woes
However, in earlier appearances before the parliamentary Public Accounts Committee (PAC), the medical procuring organ had showed discrepancies between its stock pile and entries, and lack of management of existing medical stocks.
RBC has been summoned among the 10 government business enterprises that have showed mismanagement of funding despite being crucial facets of improved livelihoods in Rwanda.
For example, the Office of Auditor General's report released 3rd May 2017 shows that in the fiscal year that ended 30th July 2016, a total of Rwf1.6 billion was mismanaged.
Rwf590 million used without proper accountability and Rwf906million out-rightly embezzled, and a total of Rwf1.5 billion was not recovered.
A cabinet meeting Wednesday, 08th August 2018 chaired by President Paul Kagame dissolved all seven staff in Medical Technology and Infrastructure Division within Rwanda Biomedical Centre (RBC) after it had become to their attention that they had caused government loses worth over Rwf5.8billion in the previous five years.
Cabinet also fired another Director, Hamad Baligira, who was Director of Human Resource and Administration Unit in the Ministry of Health, following staff for gross misconduct.