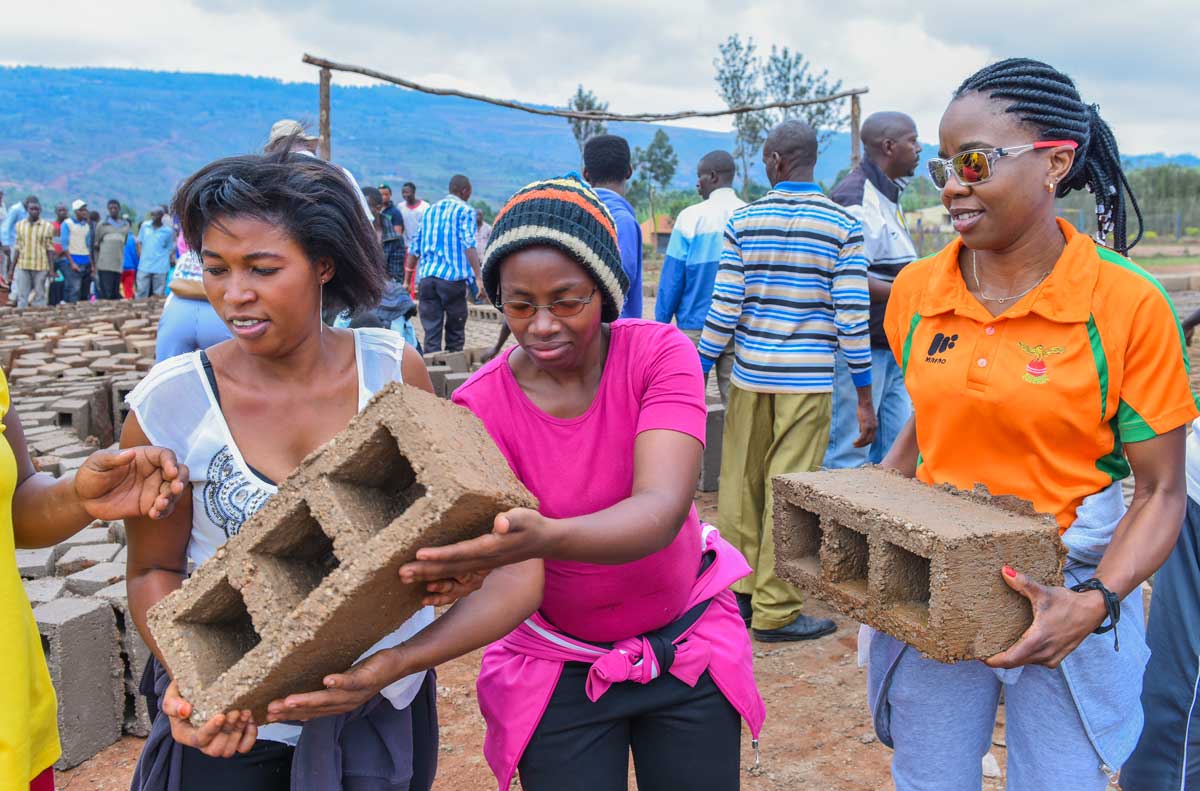 The value of community work – Umuganda for the last financial year stood at Rwf 21 billion, according to a report from the Ministry of local government (MINALOC).
In the last half of 2018, the country saved Rwf 11 billion thanks to the country's monthly community work (Umuganda) activities.
Activities during the exercise consist of cleaning neighborhood, rehabilitating roads and other infrastructure, building homes for the needy every last Saturday of the month, among others.
Adults from all works of life, irrespective of their social categories, are compelled to participate in the four-hour exercise which also includes a sensitization meeting.
However, Rwanda has added value to Umuganda while introducing another component; 'Professional Umuganda' which proposes professionals to contribute skills relevant to their profession. However, three years down the road, few of them are taking it up.
The new policy that was supposed to go into force in July 2015 but delayed until 2017, suggests that for instance, medical practitioners can, on Umuganda day, sensitize the community on drinking clean water, washing hands, doing regular medical check – up, among others.
They can also offer free diagnosis of some diseases. Engineers could also offer construction advises and where applicable, build houses.
"In Umuganda, we commonly do cleaning services, but in our neighborhoods, we all have what we do better," Assumpta Ingabire, Permanent Secretary in the Ministry of Local Government told KT Press.
She said that sometimes Umuganda is not effective because professionals think they are underutilized while they can do more than cleaning.
"We met associations of professionals to disseminate the policy and suggested them to give us their proposals or action plan but, a few of them have given us feedback so far," Ingabire said.
Minaloc involved districts to follow up on this project with association of professionals.
"Sincerely speaking, we have not moved a step yet. But, we believe it is feasible. If for example we have people who graduated in Information, Communication and Technology, they can teach the community how to use online services," Richard Mutabazi, Mayor of Bugesera district told KT Press.
The association of Masons (ASCOMA) in Gasabo district, however, is already ahead of the rest.
According to Nduba Sector Executive Secretary, 30 masons contributed to the construction of houses destined to the social categories.
"They participated twice which saved an estimate Rwf300, 000," the sector executive secretary said.
Some professionals, however, are yet to know the new Umuganda policy.
"Minaloc is the custodian of the policy. If they bring us on board, we shall be happy to help. As far as we are concerned, we can for example explain the city master plan to the community," Papias Kazawadi, the president of Rwanda Institute of Engineers told KT Press.