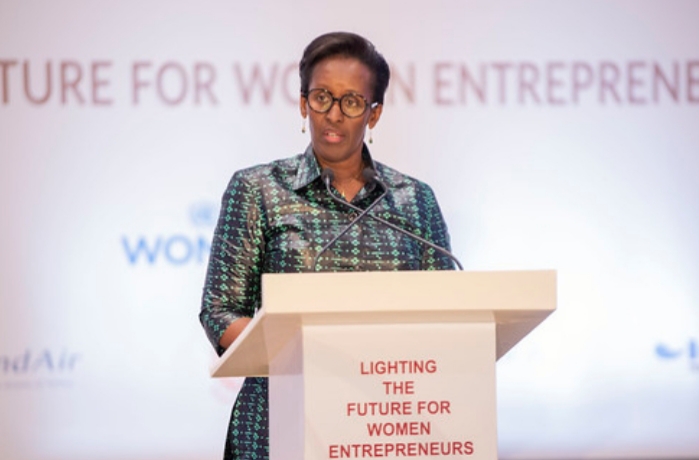 Rwanda's First Lady Mrs. Jeannette Kagame has promised to support women entrepreneurs in their challenges, but asked them to desist from replicating businesses in order to improve their contribution to social welfare and wealth creation.
The First Lady made the remarks while officiating the 2019 Rwanda women entrepreneurs dinner gala in the capital Kigali on Friday, June 21.
The event was held under the theme: 'Lighting the future for women entrepreneur.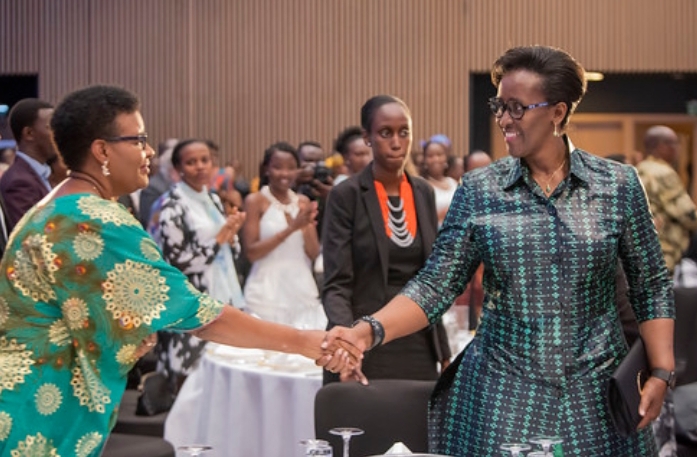 At the gala, Jean Francoise Mubiligi – the chairperson of Rwanda Chamber of Women Entrepreneurs said that despite the visible 30% contribution of women in the country's Growth Domestic Product, they face challenges of skills and access to ICT based market places.
"At least 33% have created businesses but 98% of them in informal sector which makes them earn less in their incomes," Mubiligi said.
Mrs. Kagame tipped the women on seven points of success including; to have a resolute but well-defined goal, instill self-belief, accept failure enthusiastically, reduce any association with negative people; initiate own business, building networks and utilizing time judiciously.
This, she said, will revolutionize their business.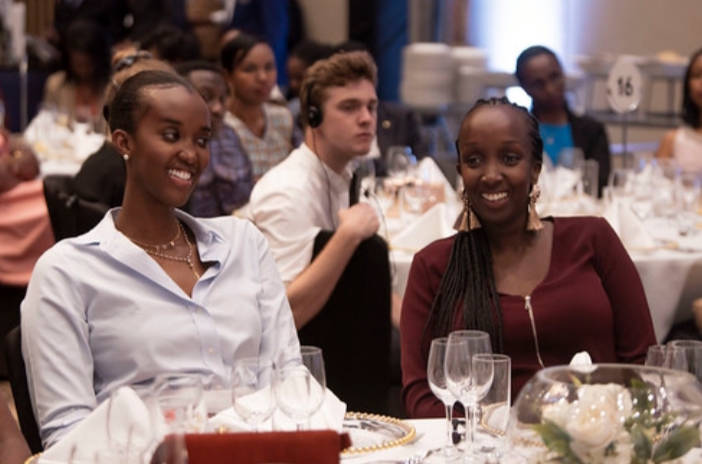 It's statistically evident in the 2018 Capacity Assessment Report that, out of 86% of the informal business operators, 83% of them have love for the jobs.
"It's therefore very imperative that we should start learning how not to duplicate businesses. If one person starts up a factory, it would be valuable that other person find ways of working with them in what they will need instead of replicating their business idea," Mrs. Kagame advised.
Mireille Karera, Chief Executive Officer at Kora Coaching Group Ltd- a skills development business gave a motivational story of how she managed to succeed in Rwanda after moving from her residence in the United Arab Emirates (UAE) in 2015.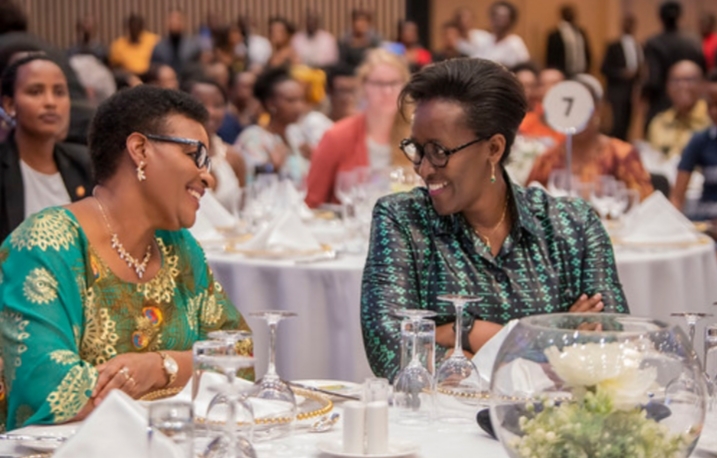 Karera moved to Rwanda with a mindset that the walk will be easy. She, however, said that the first two years were easy but a slump in 2017 business almost made her regret shifting her business, until she raised concerns to the women's chambers.
"When I raised complaints of needing support to my business, one day they listened and I received a phone call from the women's chambers who connected us to job trainings. That is why I am here to inspire women with a mantra that: 'successful women invest in women," Karera said.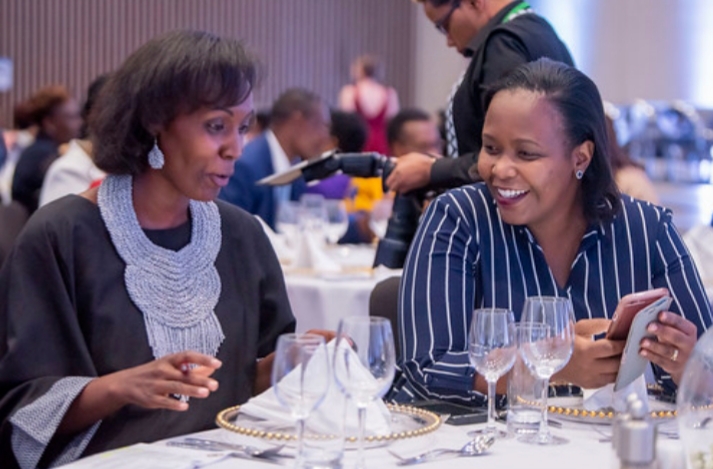 Responding to issues affecting women in business, Mrs. Kagame promised to device collaborative solutions but insisted on the fight against Gender Based Violence (GBV) wholesomely and encouraged women to speak out.
"We still have a long way in fighting GBV but at the same time we (women) shouldn't entertain men who cause unrest in the family instead of acting as husbands. This is not acceptable and in order to find a lasting solution, women who are victim or not should be their Sister's Keeper," Mrs. Kagame stated.
The glamorously decorated dinner gala was characterised by jokes from comedian Arthur Nkusi.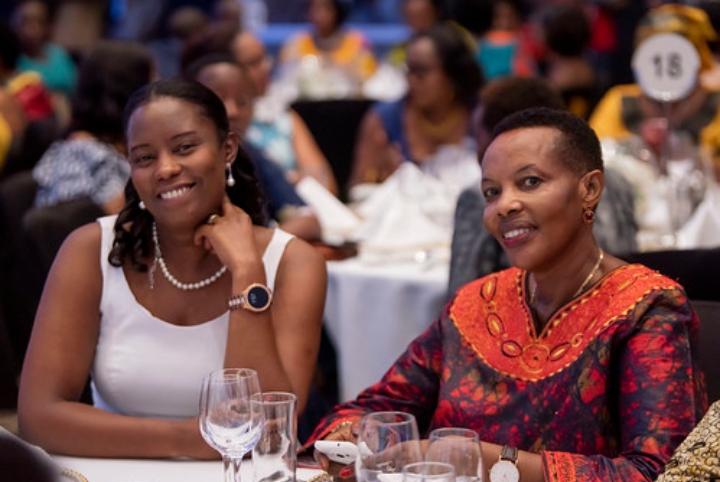 Several awards were also given both in  cash and made in Rwanda products, among others.