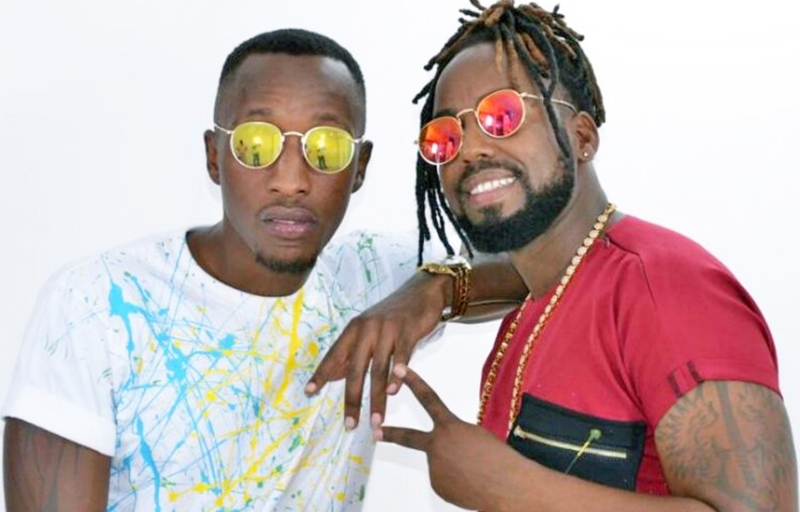 Local Afro beat crew Urban Boyz  – The Kigali Love hit makers were supposed to launch first album as duo without Safi last year but they suspended it without even communicating, which left fans in state of confusion.
Speaking to KT Press yesterday, Urban Boy's rapper Manzi alias Humble Gizzo stressed out the issue and even confessed that no album launch even this year.
"We decided to reschedule our album launch because we want to give our fans quality music with many songs on new album and that's why we are working so hard these days," says Humble Gizzo.
He added; "even this year we won't launch it due to unfinished projects on the album but probably early 2020."
Whoever, word on the streets has it that close friends especially showbiz journalists warned them to first concentrate on releasing more songs rather than rushing to launch.
After breaking up with their lead singer Safi in 2017, Humble Gizzo and Nizzo Ahmed hit the studio to record various songs like Kigali Love, Ntakibazo, Forever and new song Ntukoreho.
Urban Boyz has also managed to team up with other artists like Bruce Melody, Ado, Babo and more keep their old music fans on the grid.