Heavy trucks from Kenya and Uganda will have to wait a little longer before they could use the Gatuna One Stop Border Post (OSBP) after the trial period that saw the border post reopen for 10 days for big trucks expired.
No time has been given as to when the busiest border post linking Rwanda, Uganda and Kenya will reopen but sources say it will take approximately a month for the contractor on the Rwandan side to do final touches before a decision to fully operationalize the border post is made.
On June 7, Rwanda Revenue Authority (RRA) announced that the border post located on the northern frontier with Uganda was going to be reopened to heavy trucks following its closure in March this year to allow construction of One Stop Border Post facilities.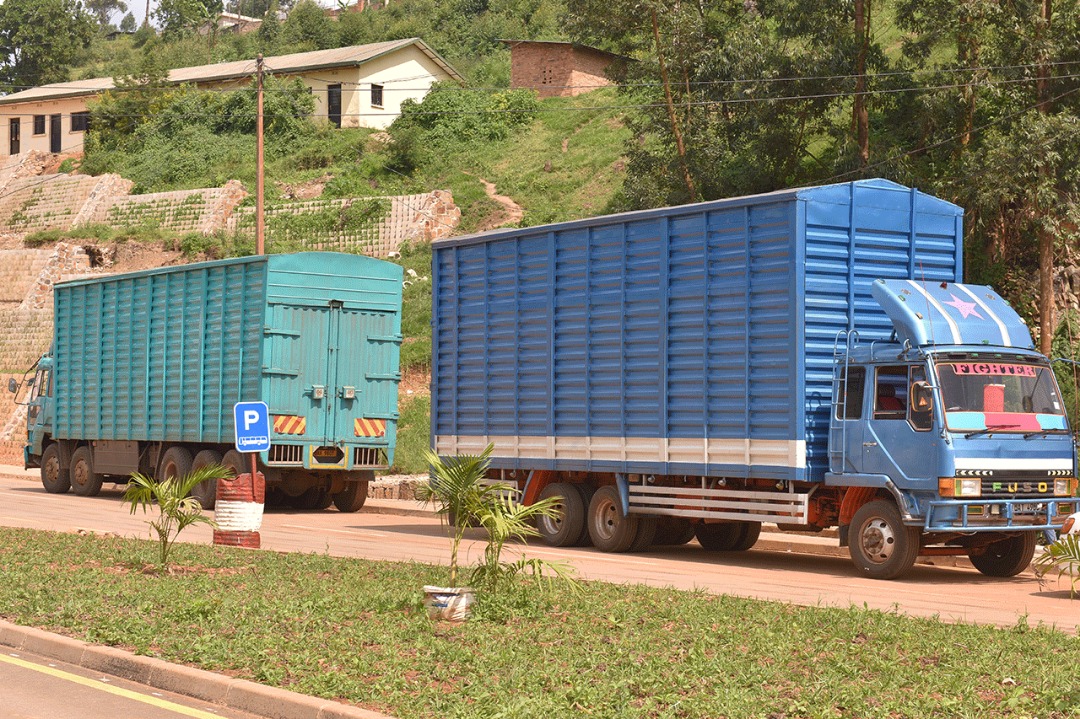 The closure led to the diversion of heavy trucks headed to and out of Rwanda to Kagitumba Mirama Hills One Stop Border Post and Cyanika –a move which was decried by Ugandan traders who termed it as 'political sabotage' linked to tensions between the two countries.
Rwanda maintains that the closure is aimed at fast tracking construction works, which Rwanda Transport Development Agency (RTDA) said are going as planned, with the contractor given more time to correct a few things identified during the trial and inspection period, ahead of planned reopening.
The State Minister in Charge of the East African Community (EAC) Olivier Nduhungirehe told KT Press that "the One Stop Border Post will of course be re-opened after evaluation" but did not give timelines as to when it will be fully operationalized.
The Deputy Commissioner for Taxpayer Services Department and Spokesperson of Rwanda Revenue Authority (RRA), Drocella Mukashyaka said that the tax body is awaiting advice from RTDA regarding the completion of works.
"We had reopened the Gatuna OSBP for heavy trucks for a trial period of two weeks after which RTDA would check if there are things to correct and then liaise with the contractor to work on them," Mukashyaka said.
"The Gatuna OSBP will be fully operationalized after being handed over to the Government but it remains operational for smaller and light vehicles."
She noted that for now, big trucks will continue to use Kagitumba and Cyanika for the meantime as works at Gatuna continue.
The Director General of RTDA Imena Munyampenda told KT Press that a few things to be reworked on were identified and the contractor was advised to work on them.
"They are doing final touches. Construction of buildings is complete. What remains are a few things to be retouched such as the parking," Munyampenda said but did not specify when the works will be fully completed.
The Rwandan Government maintains that the closure to heavy trucks was aimed at fast-tracking construction. Gatuna currently operates at 30 percent, allowing through smaller trucks and passenger vehicles while big trucks are advised to use alternative routes.
Rwanda however continues to express concerns that hundreds of Rwanda have been illegally detained in Uganda on false allegations while thousands have been deported. Kigali also accused Kampala of facilitating and supporting groups keen on destabilizing Rwanda.
As a result, Rwandans were in March advised not to go to Uganda for their own security but the closure of Gatuna OSBP has nothing to do with the political tensions between the two neighbors.
Sources say works at the border post will be fully completed in less than a month but it is not yet clear when it will be reopened.