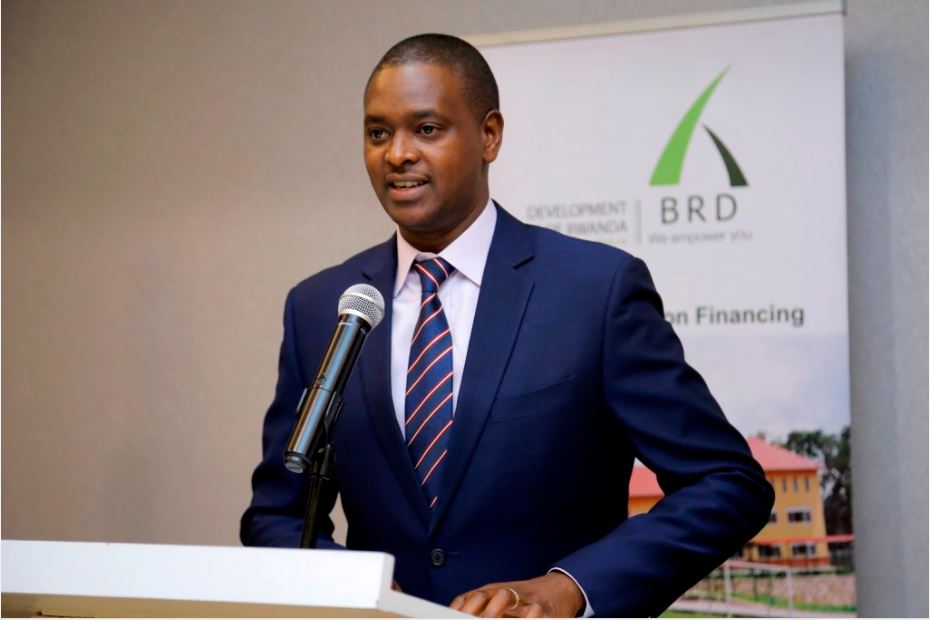 From 2000 to 2004, Chantal Jeanne Ujeneza – Deputy Commissioner General of Rwanda Correctional Services (RCS) enrolled at the then National University of Rwanda (current University of Rwanda) on a government bursary.
After completion of her Univeristy, Ujeneza proceeded with a master's degree course abroad.
She later did a second master's degree in Security Studies – all fully sponsored by the government through Student loan scheme.
Back at work after her studies, Ujeneza was approached by officials from Development Bank of Rwanda (BRD) who informed her it was time to start servicing a loan government allocated to her education.
"I asked them to give me time to think about payment models. When i reached home, I realized it was a noble decision to start paying back what government had spent on me," said DCG Ujeneza.
"From that moment, I took up an initiative to play ambassadorial role and mobilised staff members to pay students loan. Today, 27 staff members at RCS are paying back the loan," DCG Ujeneza said attracting applause from members of public and private institutions attending a breakfast meeting organised by BRD at Park Inn Hotel in the capital Kigali.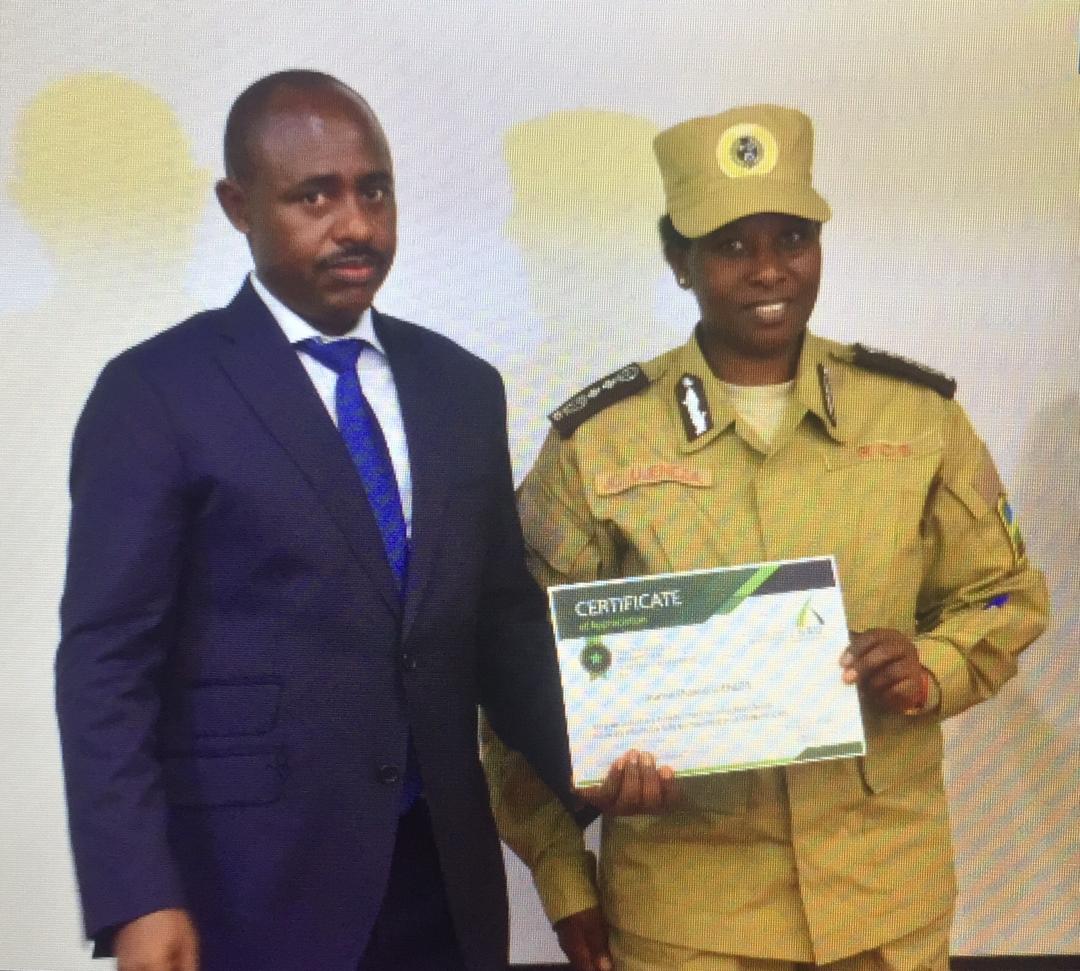 The breakfast meeting which took place on Thursday, was meant to sensitize, provide information, open communication channels as well as recognize best practice and compliant institutions, companies and individual stakeholders that have contributed to the Education loans recovery efforts.
In 2016, BRD signed an agreement with government to start managing education loan fund as well as conduct recovery process.
Since then, the bank has recovered over Rwf7 billion.
According to Eric Rutabana, Chief Executive Officer of BRD, "We have set a target of recovering Rwf22.9 billion before end of 2023 from now," he told KT Press.
"By 2025, we will have recovered loans worth Rwf30 billion," Rutabana added.
According to BRD officials, today's  networking event was organised as an opportunity to boost the education loans awareness campaign and create ambassadors to spread the message that paying back education loan gives the opportunity for continued and uninterrupted education for the current and future generation students.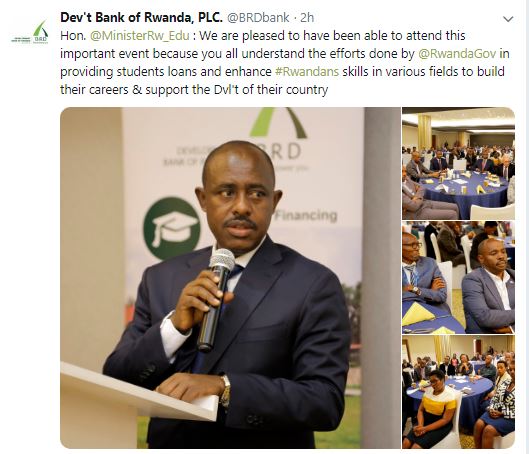 Thousands of students have graduated from various institutions within and outside Rwanda on education loans.
Currently, over 30,000 students are studying on these loans, according to BRD data.
Edward Byaruhanga, a BRD official who presented the loan scheme outlook to participants, said that one of the challenges the bank is facing include slow pace in payment of loans.
The Minister of education, Dr. Eugene Mutimura, who attended the event challenged loan beneficiaries to pay, bearing in mind that they do it for further financing of future generations.
"Loan recovery is very important and those paying it should know that they are doing it for the future funding of their daughters, sons, sisters and brothers,"Minister Mutimura said.
By paying back the education loan, employers are required to deduct 8% of their employees' gross salary every month and declare it on every 15th of the following month until the loan is fully recovered.