Rwanda is on the alert to avert any possible exposure to the Ebola virus following the Democratic Republic of Congo (DRC) confirming the first case in the eastern town of Goma, bordering Rwanda.
The Minister of Health Dr Diane Gashumba on Monday morning visited the border district of Rubavu to ascertain the readiness of authorities to deal with a possible outbreak.
The two border posts between Rwanda and DRC in Rubavu district, bustling with trade and movement of people and goods, account for the biggest daily traffic with at least 100, 000 people estimated to cross from either side.
Dr Gashumba, while visiting the small border post commonly known as "Petit Barrière", which is normally used by traders and pedestrians, urged residents to exercise caution and vigilance in order not to contract the deadly virus as they go about their daily businesses.
"We urge you not to go to areas where Ebola has been reported but most importantly you should exercise vigilance and maintain high levels of hygiene even though we understand that the identified individual who was coming from Butembo and all those he got in contact with have been put in isolation," Minister Gashumba said.
Dr Gashumba said that at this point there is no plan to close borders with DRC but called on residents to be more vigilant and avoid scenarios which can get them in contact with the deadly virus.
"We are not going to close the border but we will intensify checks at the border points as well as hygiene measures for people to disinfect and wash their hands as they enter but we are also going to increase the number of staff and cameras at the borders," she said.
She also urged residents to report urgently if they suspect possible Ebola cases, adding that at this point, there shouldn't be panic as DRC confirmed that the situation is under control.
"If you see someone with signs, a high fever or other signs, don't touch the person, report to authorities immediately. We have trained over 25, 000 people including community health workers, police, red cross staff to deal with suspected cases of ebola."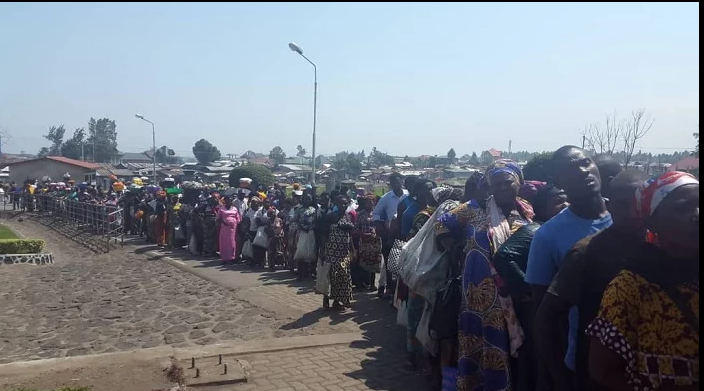 DRC's Ministry of Health confirmed on Sunday that a pastor from South Kivu arrived in Goma on Sunday, July 14, 2019 after a short stay in Butembo, where he preached in a church where he regularly laid hands on Christians, including the sick.
His first symptoms appeared on July 9 while he was still in Butembo. He was followed by a home nurse until he left for bus to Goma on July 12.
"Upon his arrival in Goma this Sunday morning, he went to a health center to continue his treatment. Nurses and doctors at the health center who recognized the symptoms of Ebola immediately alerted the response teams in Goma who transferred him to the Ebola Treatment Center," a statement from the Ministry reads, adding that laboratory test later confirmed that he was Ebola positive.
The Ministry urged residents of Goma to stay calm because the case was identified fast and dealt with. The Government of DRC said all passengers on the bus from Butembo were identified and isolated as well. It further said the bus driver and the 18 other passengers will be vaccinated today.
The government also said that since November 2018, the DRC Ministry of Health and World Health Organisation (WHO) have established an Ebola response planning and preparedness system in the city of Goma due to the large influx of travelers from areas affected by the epidemic.
"The rapid detection of the patient by medical teams at the Goma health center proves the effectiveness of the city's preparedness activities to cope with the importation of potential Ebola patients," the statement said.
Last month, WHO announced that the number of Ebola virus cases in DRC reached over 2,000 cases, including 1,357 deaths since the current outbreak which started in August last year.
The case in the sprawling town which lies along the border with Rwanda and touches on Lake Kivu has sent panic waves among residents of Rubavu, some of whom say their lives depend on cross-border trade.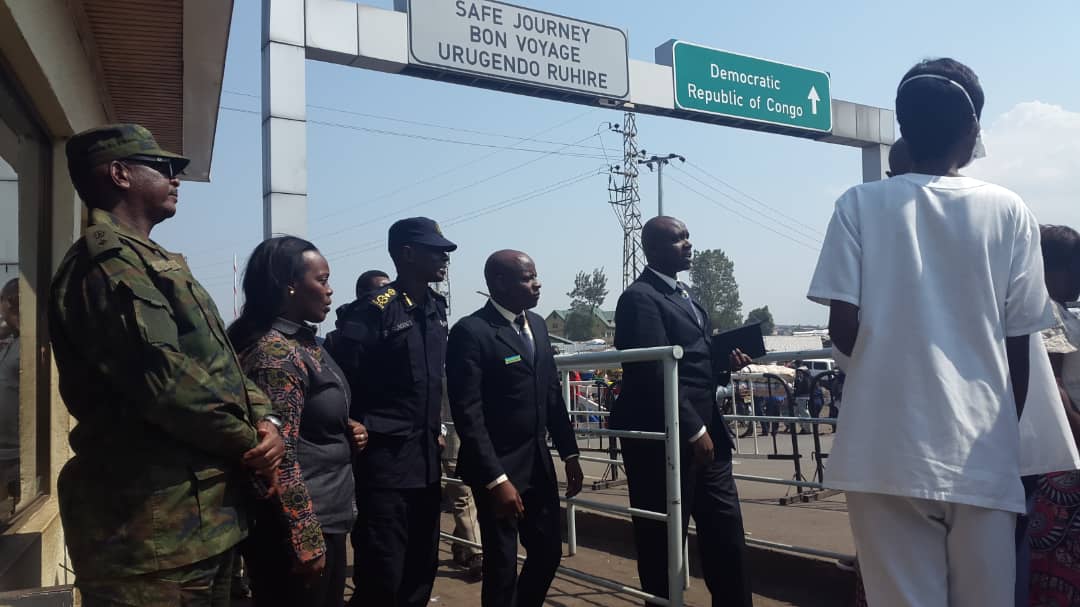 For almost a year now, the most recent outbreak of Ebola has spread from North Kivu and Ituri Provinces of the conflict-ridden eastern part of DRC. Last month, Uganda reported the first case of an ebola patient –a boy who had traveled to DRC with his mother and grandmother for a burial.
The trio succumbed to the virus but Ugandan authorities said the situation is under control. Last month, it was reported that the government of Rwanda has set aside Rwf11.5 billion for the fight against Ebola.