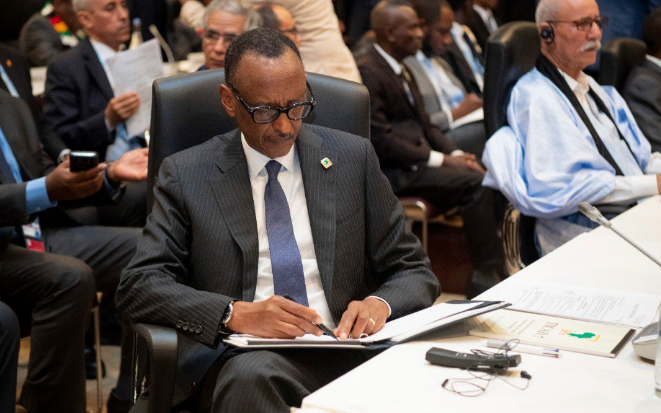 President Paul Kagame on Wednesday joined Heads of State and Government from Africa and Japan for the 7th Tokyo International Conference on African Development (TICAD).
The conference, themed "Advancing Africa's Development through People, Technology and Innovation", sets the tone for renewed efforts in cooperation between Japan and African countries.
For Rwanda in particular, the cooperation with Japan involves many areas including energy, technology and ICT, among others.
For instance, during his visit to the Asian country in January this year, President Paul Kagame and Prime Minister Shinzo Abe of Japan witnessed the signing of a bilateral agreement on Nzove-Ntora Water Transmission project.
The Nzove-Ntora Water Principal Pipeline in Rwanda's capital Kigali, will be constructed through a 3,191,000,000 Japanese Yen ($29,450,324.18) grant by Japan.
The project will cut down on the water distribution deficit especially in the capital Kigali.
Under the current fiscal year, Rwanda government seeks to increase water production from 50,079,512 m3 to 55,679,512m3 annually effective this fiscal year.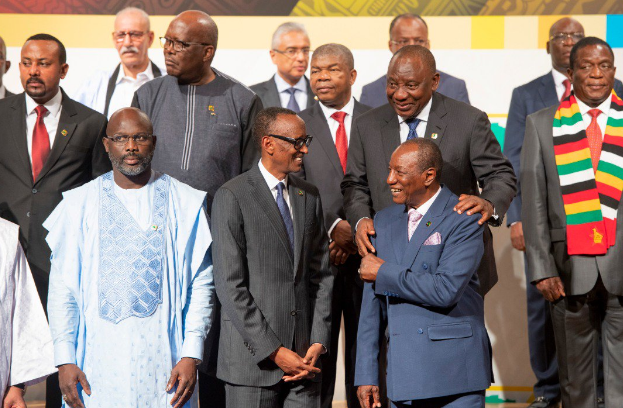 In the areas of health and agriculture, Japan and Rwanda, in August this year, signed Loan Agreement worth ¥10 billion (approximately $91 million) to enable Rwandans to strategize on planting nutritious foods and making them available to common citizens.
In Science and technology, SAKURA – a Japanese leading ICT solution provider for education created a software that will easily introduce Rwandan pupils to early learning of mathematics basics including; addition, division, multiplication, among others. The software is dubbed 'Interactive mathematics software'
Trade between Rwanda and Japan has been growing in recent years. For instance, as of 2017, Rwanda's trade with Japan amounted to $57 million, while Japan's investments in Rwanda total $ 21,485 million and created 178 jobs.
Meanwhile, this year's TICAD is co-organized by the United Nations Office of the Special Advisor on Africa, the United Nations Development Programme, the World Bank and the African Union Commission.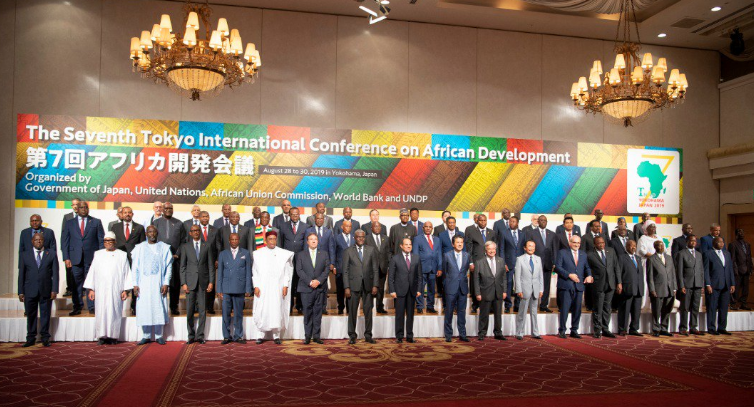 During the conference, plenary sessions will mainly focus on accelerating economic transformation and improving the business environment through innovation and private sector engagement, deepening sustainable and resilient society, and strengthening peace and sustainability.
Also on the TICAD agenda will be sessions on Public-Private Business between Japan and African leaders. The dialogues are taken as an important subject towards facilitating direct engagement between Japanese and African governments and private sectors.
TICAD takes place every three years and is aimed at promoting high-level policy dialogue between African leaders and the conference co-organizers.
In the past, President Kagame attended the 5th and 6th editions of TICAD which were held in Japan (2013) and Kenya (2016) respectively.