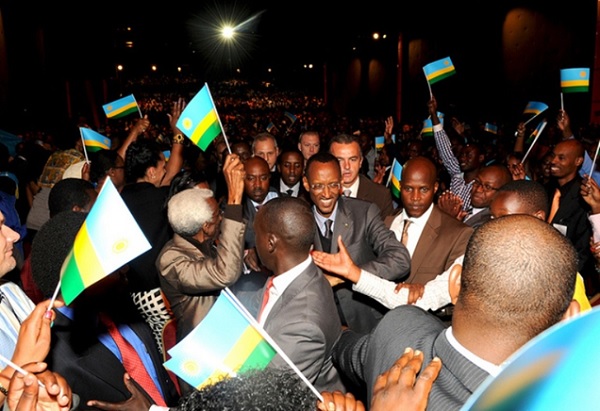 Rwanda's Ministry of Foreign Affairs and International Cooperation has, this Wednesday, issued a statement announcing postponement of the much awaited Rwanda Day event that was supposed to take place in Bonn, Germany on August 24.
Rwanda Day is platform which gives Rwandans an opportunity to raise issues that need attention of each and every Rwandan. President Paul Kagame always attends the events.
"The Ministry of Foreign Affairs and International Cooperation wishes to inform Rwandans and Friends of Rwanda that Rwanda Day, which was scheduled to take place on Saturday 24th August 2019, is postponed due to unforeseen circumstances," the Ministry said in a statement issued, regretting any convenience caused.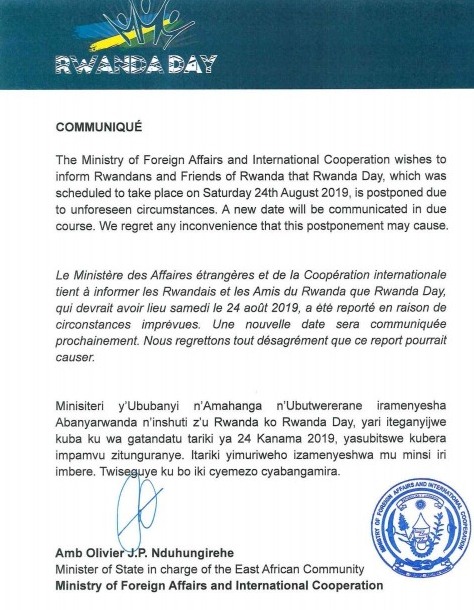 "A new date will be communicated in due course. We regret any inconvenience that this postponement may cause."
Earlier this month, KT Press had written a story that detailed story the scheduled event.
The last Rwanda Day took place in 2017 in Brussels – Belgium.