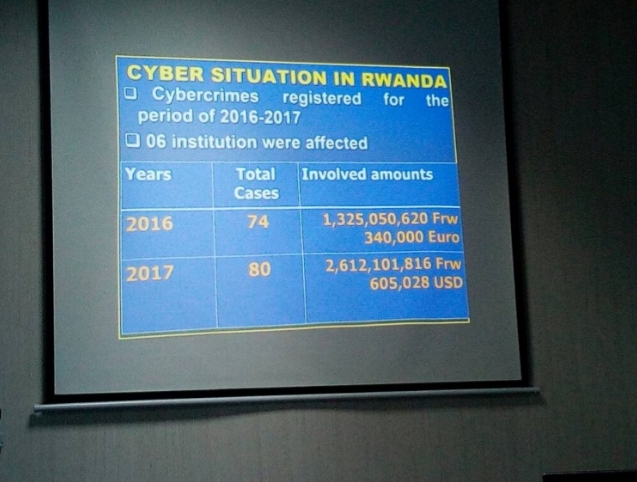 Amid growing cyber security threats in Africa, Rwanda will in March next year, host the first ever Cybertech Africa Conference and Exhibition.
The first conference to be hosted in Africa will be organised by Rwanda government in partnership with Amir Rapaport – founder and Editor-in-Chief of Cybertech and Israel Defense.
Amir Rapaport is one of the premier experts on Israel's cyber, hi-tech, and defense industry. Cyber conferences and exhibitions in Israel and around the world serve as an international dialogue for leaders in the field and industry, in addition to a foremost display of Israeli and international innovation and technologies.
According to Rwanda Convention Bureau – the country's Meetings Incentives Conferences Events (MICE) caretaker, the Kigali conference will serve as an opportunity for participants to learn about the latest technological innovations, threats and solutions to combating threats in the cyber arena.
Continuous development of information and communication technologies towards more sophisticated services and applications goes hand in hand with the rise of crimes committed against or through the use of computer systems, and Rwanda and Africa in general have not been left out of the victims list.
According to recent statistics, the African continent is demonstrating one of the fastest growth rates in Internet penetration worldwide, with digital connectivity that has almost tripled in the last five years.
In the same period, both governments and private sector entities in Africa have been experiencing an equally increasing trend of cyber-attacks, in line with what has been recorded also on the global level.
Some of the attacks include theft of personal data, computer intrusions, bullying, harassment and other forms of cyber violence, or sexual violence against children online, among others. Other cyber-attacks include financial scams.
For instance, Rwanda's Central Bank statistics announced that in 2017 alone, at least eight million cyberspace attackers attempted to hack into Rwanda's financial institutions, and in several occasions managed to enter into one of the systems, but stolen money was always tracked and recovered.
According to Rwanda Convention Bureau, the decision to host Cyber tech Africa conference in Rwanda was announced during a meeting that brought together experts in the cyber arena including finance, Health, Education, Communication and Aviation, among others.
Speaking after the meeting, Nelly Mukazayire, CEO of Rwanda Convention Bureau, extended gratitude to Israel Ambassador to Rwanda Ron Adam for the efforts to have the conference hosted in Rwanda.
"We are excited to announce that we shall be hosting the Cybertech Africa conference in Rwanda. We extend our gratitude to Ron Adam, the Israel Ambassador in Rwanda and Amir Rapaport, Founder and Editor-in-Chief of Cyber Tech for choosing Rwanda as the host country of the first ever Cybertech conference in Africa," she said.
For Cybertech Founder Amir Rapaport, "It is a pleasure to bring CyberTech Africa – especially to Rwanda. I thank the government of Rwanda for accepting to host Cybertech in 2020 as this will be a great platform where many sectors benefit from the latest technology and innovations – given that Rwanda is moving towards the agenda of digitization."
In 2017, Rwanda was pushed to cut down Rwf3.8 billion from the ICT Ministry to fund the construction of a state-of-the-art Cyber Security Agency.