Rwanda and United Arab Emirates (UAE) are in a drive to increase business linkages between the private sectors of the two countries following a visit by a high level delegation from the Middle Eastern country to Rwanda.
As part of its strategy to forge further partnerships as well as facilitate increased investments in Rwanda from UAE, Rwanda Development Board (RDB) together with the Private Sector Federation (PSF) on Thursday hosted a high-level business delegation from the Dubai Exports agency along with 18 businesses from the UAE.
Led by Muhammed Ali Alkamali, the Deputy Chief Executive Officer of Dubai Exports, the delegation held a business workshop and business to business (B2B) meeting with over 200 members of Rwanda's private sector to discuss improving trade synergies and partnerships.
The delegation also seeks to explore investment opportunities in Rwanda's different sectors of ICT, assembling and manufacturing, logistics and services among others.
According to the RDB Head of Exports, Dianne Sayinzoga said the partnership between the private sectors will go a long way in boosting trade and business to business exchanges which will benefit both countries. UAE is one of Rwanda's leading export destinations.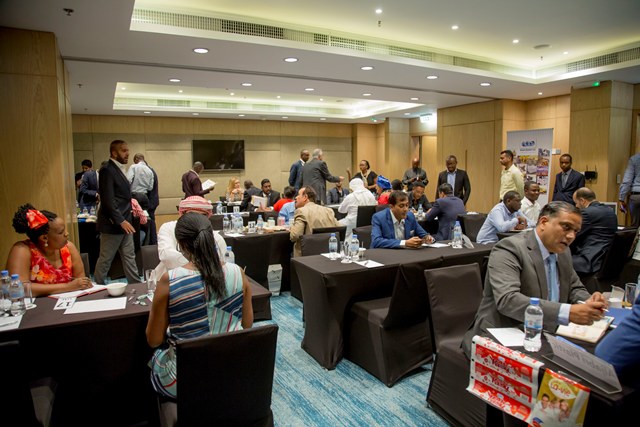 The delegation leader Muhammed Ali Alkamali said that the UAE delegation was excited to visit Rwanda and will build on the connections and linkages to create more opportunities for businesses from both countries.
"Our role as a government agency (Dubai Exports) is to create a platform for businesses in the private sectors of our two countries to trade with each other,"
"This is an opportunity for business people from both our private sectors to meet and begin initial discussions that we can build on to trade more with each other," he noted.
Rwanda's total exports to the UAE amounted to over US$ 280 million last year, up from US$ 237 million in 2017. Exports mainly comprised of minerals and agricultural products such as coffee.
On the other hand, imports from the UAE increased to US$ 166.4 million last year up from US$ 23 million in 2017.