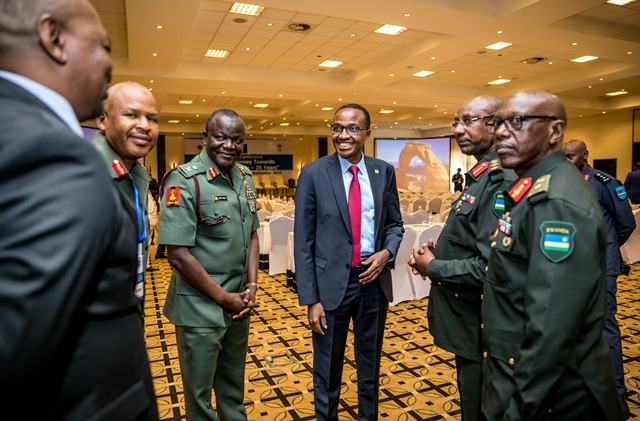 A regional conference on peace, held in tranquil surroundings of a five-star Serena hotel, is a kind of thing that happens regularly around the world and will strike any ear that hears as somewhat prosaic, unlikely to excite.
This, however, will be missing one of the rarest opportunities for a glimpse into the best and worst of humanity that Rwanda offers.
Titled: "Rwanda's Journey Towards Sustainable Peace – 25 years", the two-day conference is organised by the Rwanda Peace Academy, with the support of the United Nations Development Programme (UNDP) and the government of Japan.
The conference's main objectives are "evaluate the progress that has been made since the end of 1994 genocide against the Tutsi, to identify the challenges to the ongoing transformation in Rwanda and to come up with strategies to propel the country forward."
Speakers who include UNDP representative, Stephen Rodrigues, Rwanda's Minister of Defence, Major-General Albert Murasira, Rwanda's Minister of Justice and Attorney-General Johnston Busingye, among others, will be looking into the entrails of how Rwanda, in the words of Stephen Rodrigues, "has been possible for this country to have made such a meteoric rise from that very dark place…" having come from "the very pits of hell" that was the 1994 genocide against the Tutsi.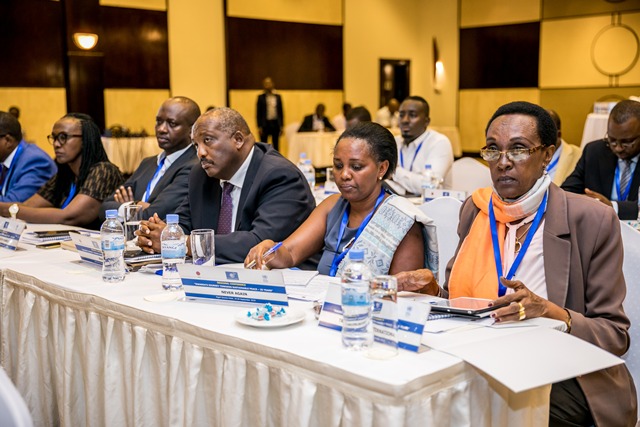 "At the end of the conference" reads the concept note, "participants will have a broad understanding of the difficult road and tough times that Rwanda has gone through in the last 25 years, the achievements…the challenges that still remain, and needs to be done in order to realise sustainable peace and development…"
In his remarks, Defence Minister Major-General Murasira told the conference that "in assessing Rwanda's journey requires first and foremost an understanding of where Rwanda has come from."
"Where Rwanda has come from" was well summarised by Stephen Rodrigues in his own remarks.
"From a country almost completely destroyed physically, psychologically, socially and economically, this country fought for survival against all odds, rose from the ashes to become one of the best-performing countries in Africa, on almost any measure you can think of…"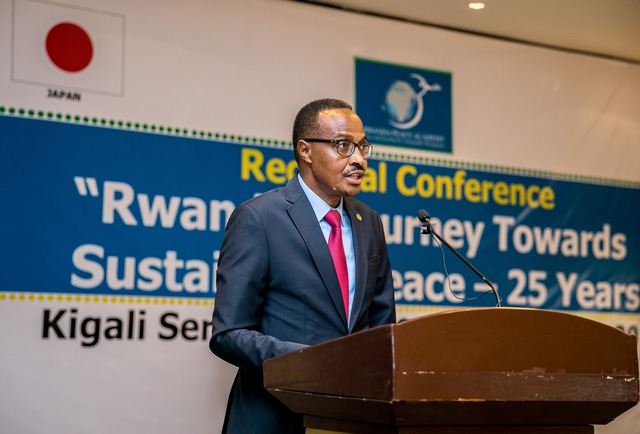 Nine African countries, among them South Sudan, Ghana, Niger and Nigeria are represented at the one-day conference, and they could argue that they need more than a two-day conference to fully grasp Rwanda's journey to peace.
As one of the participants; academic researcher Dr Golooba-Mutebi asked after his presentation, "Many African countries have come to Rwanda to learn the lessons of what has been achieved…what you do think that few, if any, have managed to replicate those lessons when they return home…?"
"Rwanda's achievements are easy to admire, but difficult to replicate" responded Dr Golooba-Mutebi, not exactly encouragingly, "the motivation that underpinned these achievements is important, and it is rooted in what Rwandans went through the beginning as long ago as 1959… They were deprived of their homeland, and they learned that the world did not care about their plight. The main lesson was that if they didn't do it themselves, no one would it…it is a psychology, and that is not easy to replicate."
That perhaps maybe the challenge for the conference's objective to leave participants with a broad understanding of Rwanda's journey.
But, some lessons may be easily transferable, again, as Stephen Rodrigues observed, "There is a lot to learn from Rwanda's experience in building peace. First, Rwanda is one of the few countries in Africa that has demonstrated true local ownership in peacebuilding, using local institutions such as the Gacaca courts, Abunzi (mediators in the community), among many…"
"The local innovations together with the root and branch reform of the security sector, the judicial system and other key institutions, have led to one of very few post-conflict development success stories to date."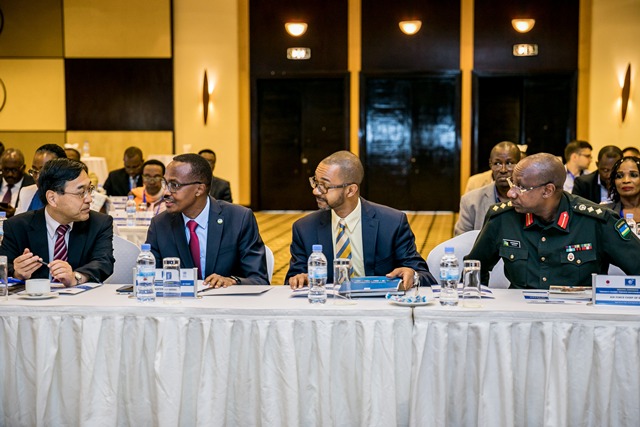 Inevitably, whether or not Rwanda's lessons will be learned will depend on the nature of leadership, and Stephen Rodrigues gets the last word on this, "Rwanda's journey towards sustainable peace is a story of political leadership and commitment,"
"Some things are hard to do bottom-up. If leadership does not set the right tone at the top, does not send the right messages, does not foster dialogue and promote unity and social cohesion, it is very difficult for the peace-making process to succeed."
And Rodrigues ended with a quote from the Rwandan head of state, President Paul Kagame, "we can find solutions to our problems, no matter how protracted and difficult. Dialogue and inclusion cannot be imposed from outside, and once consensus is reached, it can only be sustained from within."
Of the many lessons that can be learned from Rwanda, might that be the most fundamental?