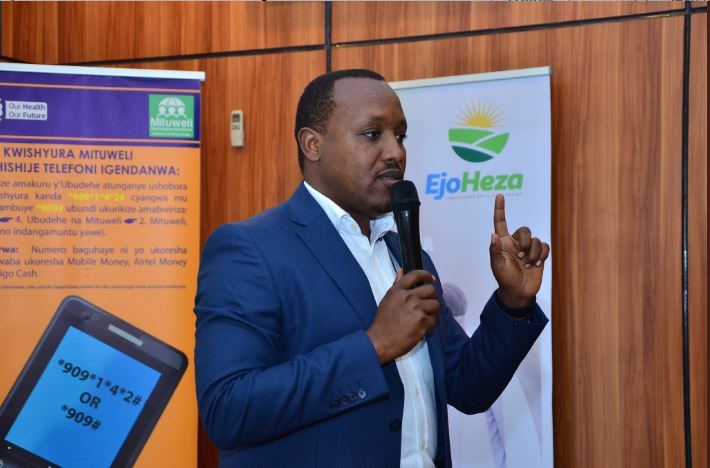 Mr. Asiimwe Herbert Ejo Heza Scheme coordinatorRwanda Social Security Board (RSSB) has announced plans to initiate lucrative media awards for outstanding reporting on social protection in Rwanda.
Moses Kazoora, RSSB director of communication said that the project is already underway and will be announced soon.
"We are in discussion with the Rwanda Media High Council (MHC) to see what is needed so as to set up this award which will be intended to promoting reporting on social protection," Kazoora said.
He was speaking at a one day media training on RSSB services-such community based heath insurance (CBHI), long term saving scheme (Ejo Heza) and maternity leave benefits, of which media was encouraged to focus on among others.
The new social protection reporting awards are expected annually but also an addition to already existing awards such as Rwanda development journalism awards, and world health organization health reporting awards among others.
According to Denise Kanzayire, the MHC Head of Media Capacity Building, the RSSB awards will not conflict with the existing one but will enable journalist to cover citizen centered stories.
"We have asked organizations in the country to start awarding journalists who excel in reporting on their programmes and activities but specifically do this by facilitating journalists to cover these stories," Kazayire told KTPress exclusively.
Some of the interesting RSSB products that can be reported about include the newly established Ejo Heza saving scheme, which is a defined scheme with interest on savings and slightly different from the undefined general pension scheme-also managed by RSSB.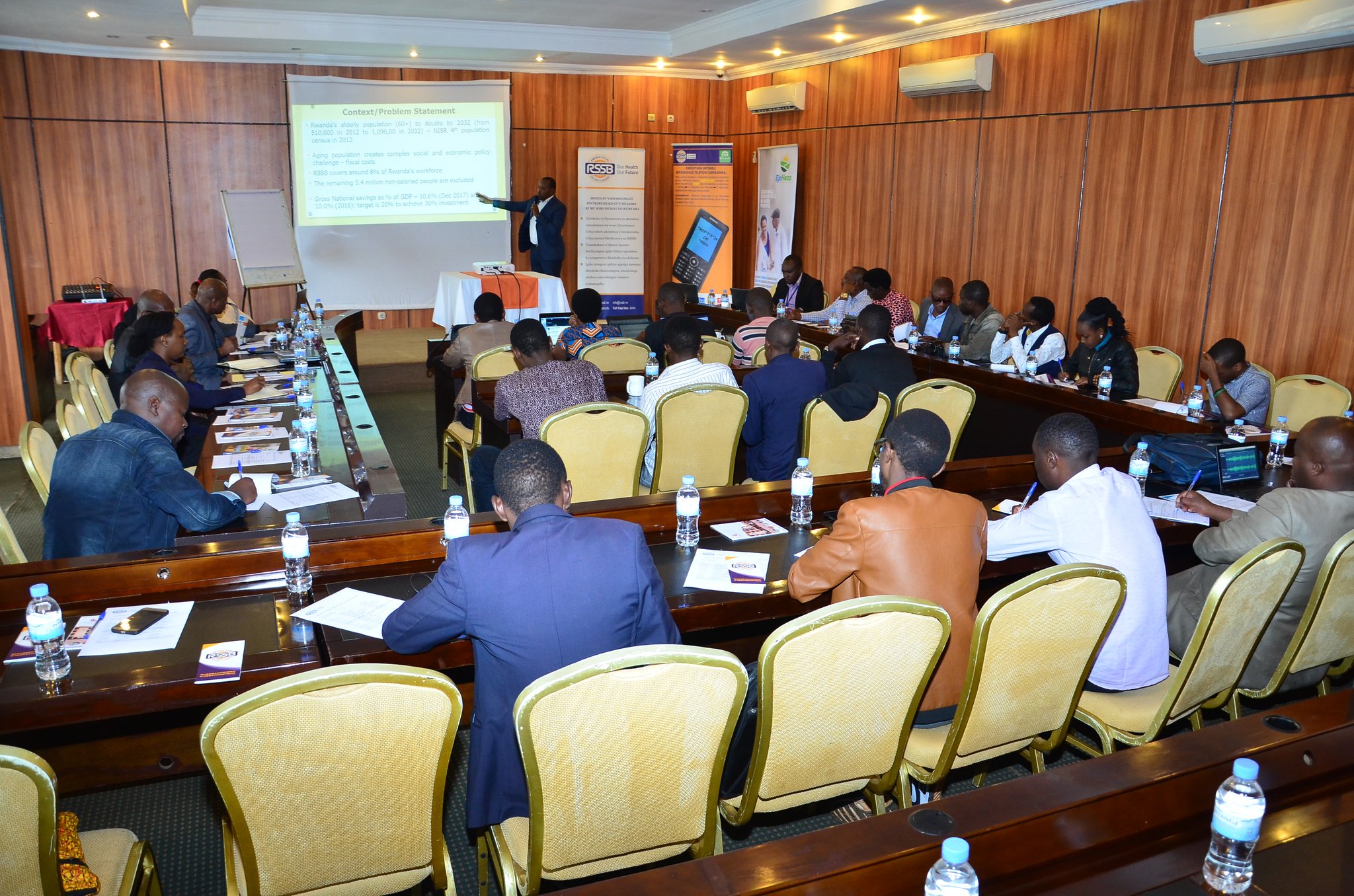 For instance, among the Ejo Heza benefits is if one saves at least Rwf4million they can get a full monthly pension and insurance during retirement, and be able to withdraw up to 40% of their savings to start a business or construct a house.
However, those who cannot raise this amount in saving, are assured of having a 10% interest from their total savings.
To entice many to join the scheme government has offered members in the first to fourth ubudehe categories with the opportunities to get medical coverage for three years if one can save at least Rwf15,000 to Rwf72,000 depending on the category classification.
"We want to see more media coverage on this scheme so that we increase national savings to enable citizens to borrow money at a low interest rate of 3%," said Herbert Asiimwe, the Ejo Heza programme coordinator.
Since its establishment in December 2018, the scheme has managed to reach close to 209,000 subscribers of which 65,000 of them are active contributing members, with Rwf599m in savings compared to the target of reaching at least Rwf20 billion in the three years.