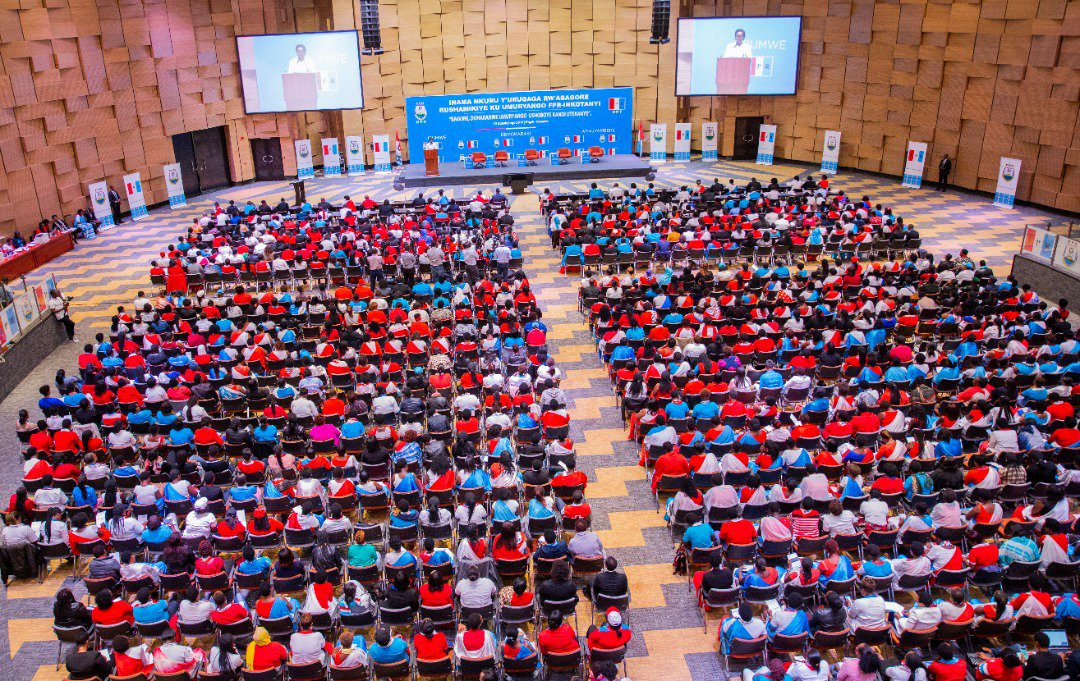 Christine Akimpaye was unanimously elected the president of the Rwanda Patriotic Front (RPF Inkotanyi) women Congress with a vote that also left an immediate amendment to the forum's future voting exercises.
With no contestant, Akimpaye collected 1,455 votes – leaving only 37 votes to completely sweep the whole 4th RPF women general assembly gathering that was opened on Sunday, October 10, by the First Lady Jeannette Kagame.
Akimpaye, who holds two Masters degrees is currently working at the ministry of disaster management, and has served as the Rulindo district advisory council for ten years.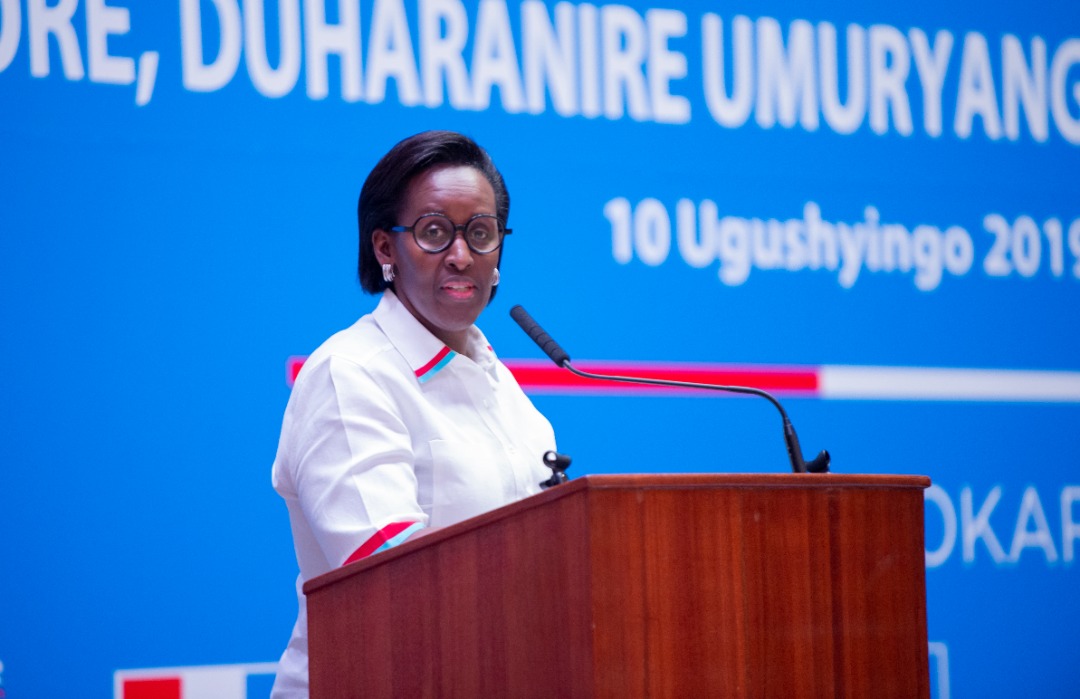 Her nomination sent the Congress of at least 1,500 RPF women, into excitment and voters attempted to vote her in without a ballot exercise as the women opted to uniformly raise their hands in secondment of her candidature.
The election committee said this methodolgy of voting was contrary to article 11 of congress election procedure but the congress pushed for the article to immediately be amended with another vote of the whole house.
Commissioners corrected the article saying that in the future  the kind of voting should only happen if there is only one candidate.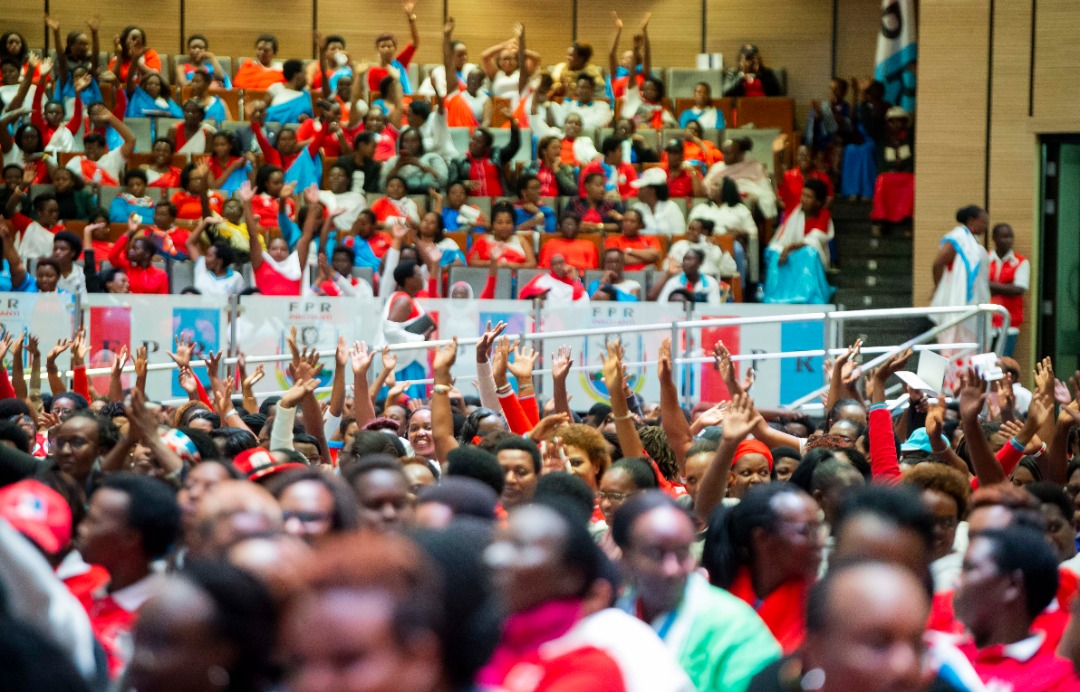 Though this amendment was passed, it hit a wall for the electoral committee on how they will make an election report without numbers of votes.
After a short discussion on whether to do a ballot paper vote count or use the number of registered members at the assembly as a unanimous vote, the congress agreed on taking a vote count -one by one vote.
The position of the Vice President was competitive with influential women members of Parliament (MPs) having to convince the congress their worth.
The two women MP's; Clarisse Imaniriho and Marie Mediatrice Izabiriza were nominated and spent one minute each convincing the congress they can serve.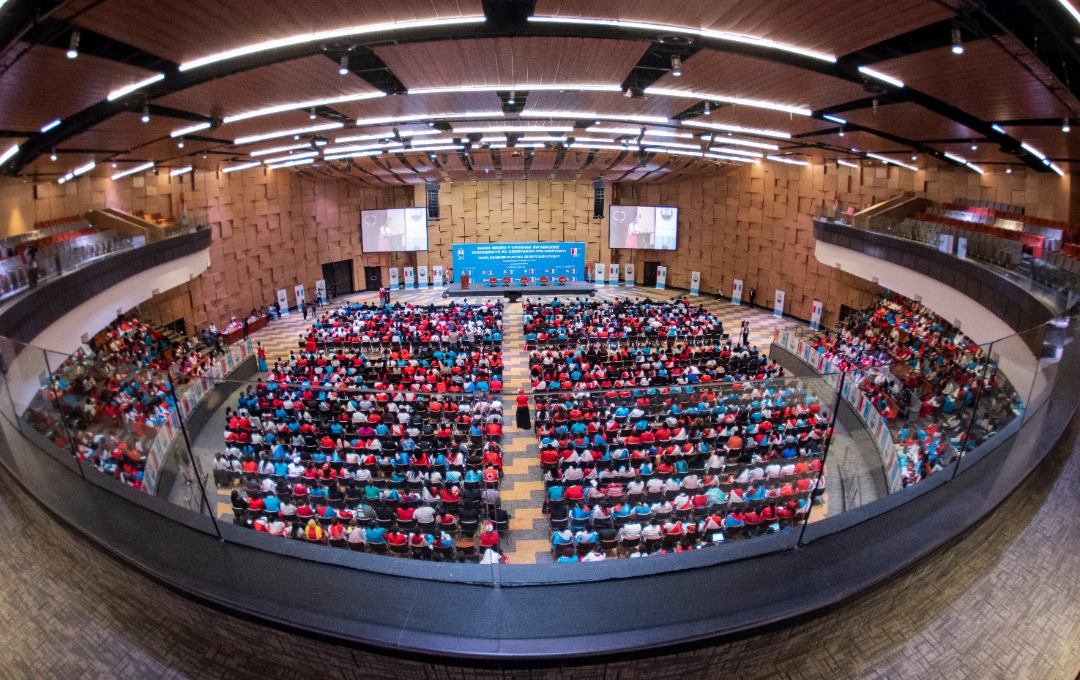 Izabiriza,52, also the incubent Vice President, said she feels young and strong to carry on the mantle, while Imaniriho, who entered Parliament last year on youth ticket and being only the youngest ever to enter the house at the age 23, said that she has the commitment to serve both youth and women to attain their goals.
Izabiriza managed to retain the position with 1,141 votes (76.4%).
While on the post of Congress Secretary, MP Cecile Murumunawabo, who has long public service experience in the national women's council battled out with little known youthful Evelyne Bampiriye for the position, beating her opponent with 1,274 votes (85.3%).
The congress also nominated heads of its commissions if economic, social, justice and good governance.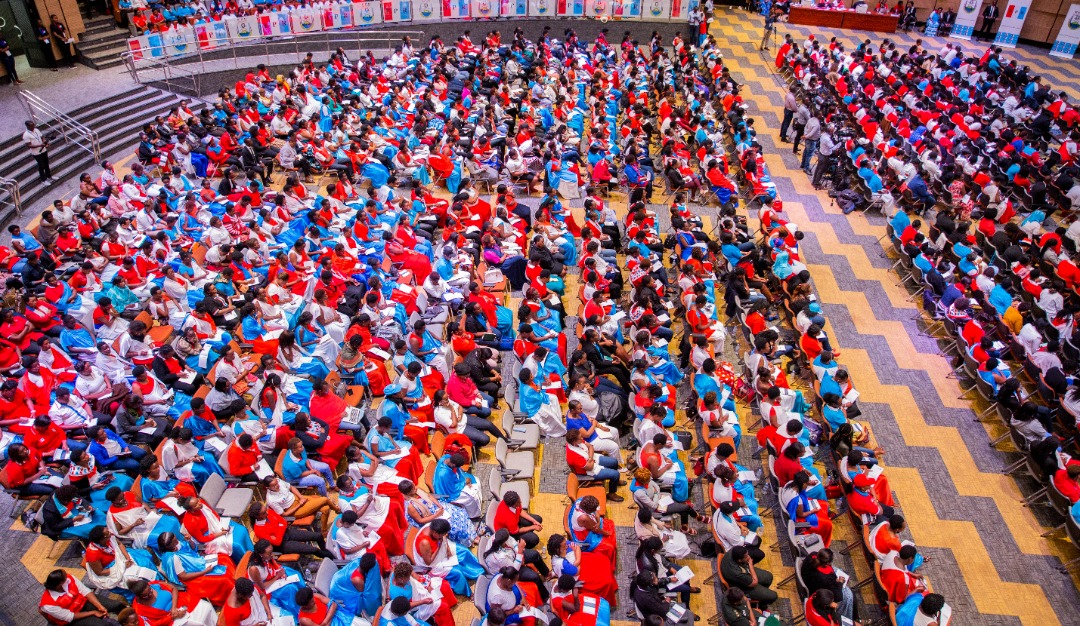 Two incubent heads of commissions, Confort Mbabazi- justice commission and Jeanne Franciose Mubiligi (economic) were re-elected to their posts along side freshers like Peruth Nyiramana (Social) and Emillienne Kabega (Good governance).
At the Congress gathering, Mrs Kagame used the opportunity to remind the women of how important their experiences are in changing the current issues affecting the Rwandan community.
The First Lady said that though much has been achieved in gender equality, there is still more to be done and women must be accountable to take full responsibility of what happens in the family.
"We have good (gender) policies and plans but the implementation is not satisfying…We should be able to better understand and take the first step to address issues that afftect us because we have been through these issues as women," Mrs Kagame said.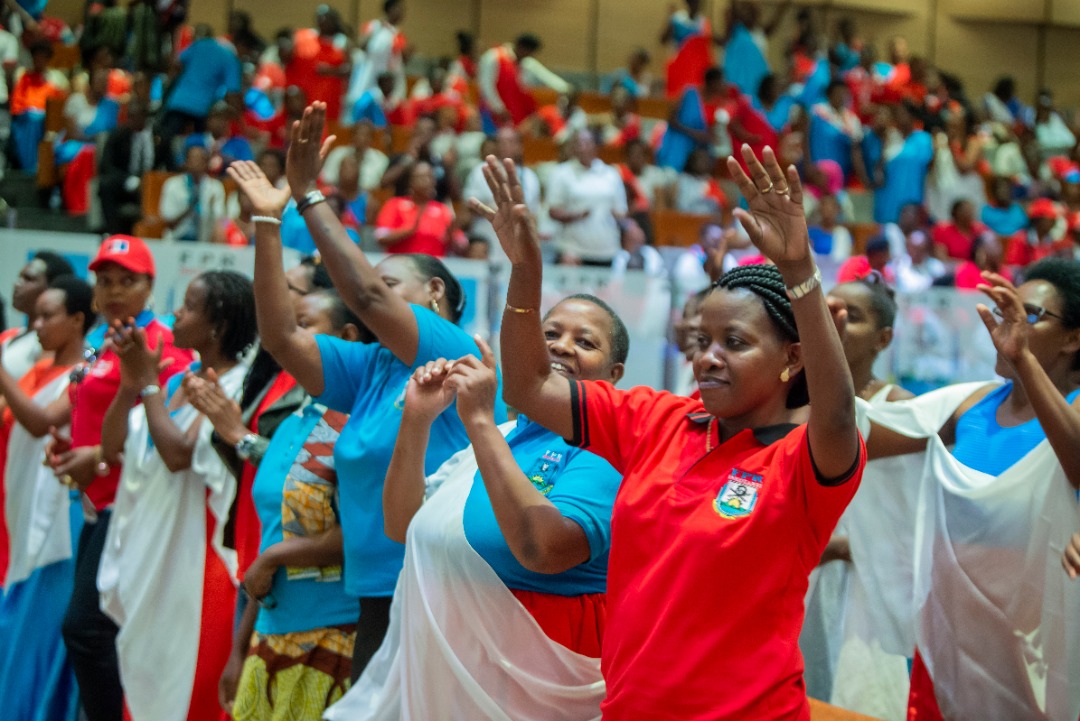 In Africa, Rwanda is ranked top in promoting gender equality especially in leadership roles –  at 60%, economic policies on access to finance with 75% loan guarantee and girl education especially in sciences and reforms in the family laws.
However national statistics show that women in the rural areas are still left behind yet they represent over 52% of the estimated 12 million population.
For instance, in access to finance, women do more saving (57%) and men savings at 41% but men who seek loans remain higher at 63% and only 24% women.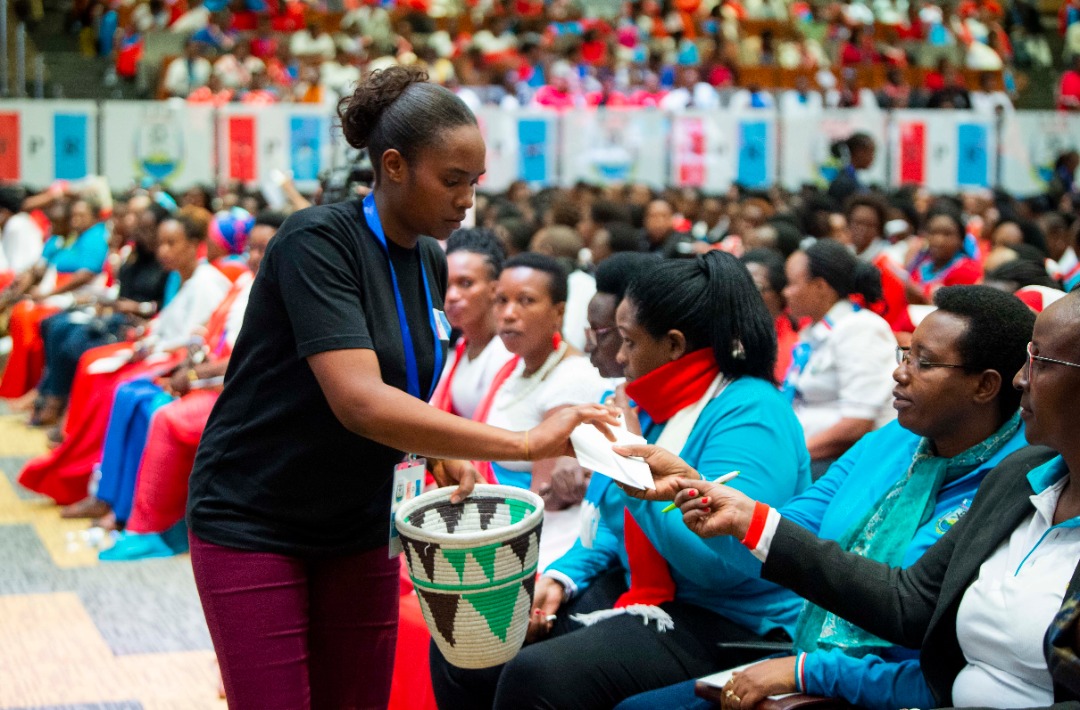 Also women in Rwanda own 24% of land and men own 14% but when using land as loan security which is on 25% of how women use it, men retain 75%.
Mrs Kagame advised women to be the eye of the community and choose to act, instead of turning their back on issues, they should be able to stand up, act and not give up in making a difference all the time.
"When such issues keep coming back, it sounds like none of us is responsible. We need this congress to show how these issues will be resolved, to make a difference as women," Mrs Kagame said.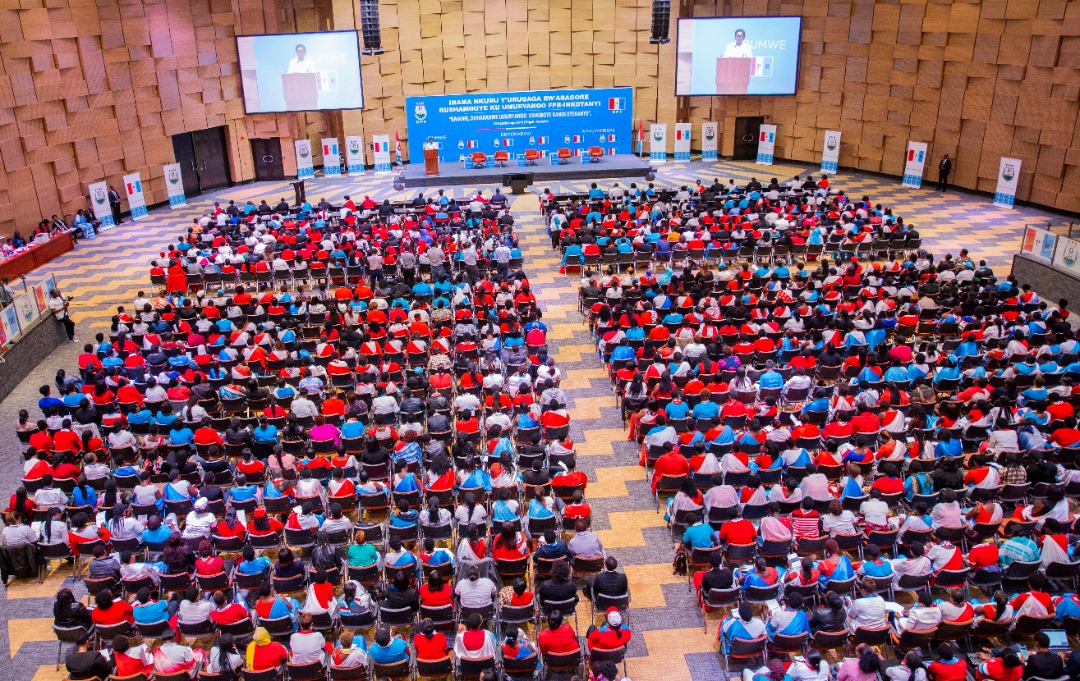 She tasked the congress to device a way of training its members to be more patriotic in their blood, mind and actions.
"We need congress to come up with a profound goal oriented training for it's members because change starts with an individual but hold each of them accountable just as in China's (Communist Party of China) where someone has responsibility to the nation and to the party..Nothing can prevent us from doing likewise," Mrs Kagame noted.
This years congress which was organised under the theme "Women, Strive for an able, peaceful family" also validated and approved the 2014-2019 report and adopted a 2019-2021 action plan.