From November 3-5 next year, Rwanda will host the International Fairs and Promotions (IFP) that will attract 10,000 exhibitors and create 90,000 jobs during this period.
The IFP is a pioneering trade fair and event organizer in the Middle East, with an impressive track record of over 500 successful events to date, spanning diverse industries in the region.
It operates in Lebanon, Iraq, Qatar, United Arab Emirates and Egypt, where it provides a fundamental gateway to Middle East and North Africa markets.
This is the second biggest gathering announced to be hosted by Rwanda after the International Conference on Aids and Sexually Transmitted Infections in Africa (ICASA) that will take place next month.
IFP will take place at Kigali Convention Center.
For the three days, the exhibition is expected to attract 90,000 jobs – given an estimate of jobs one exhibitor can create.
According to Tony Ghattas – IFP Chief Operations Officer, "Every exhibitor represents nine jobs created."
The jobs to be created include exhibition centers, purchase of materials, transport costs and Hotel reservations, among others.
At a press conference held at Kigali Convention Center yesterday, IFP launched the "Project Africa – Rwanda" the first in the region and IFP's second addition to its construction exhibitions portfolio in East Africa.
"We are always on the lookout for arising opportunities beyond borders. Following our first venture into East Africa with the recently launched project Africa – Ethiopia exhibition, I am proud to announce that we are extending our presence in this region with Project – Africa Rwanda, the International Trade Exhibition for cinstruction materials and equipment for Rwanda," Ghattas said.
With exhibition events held in different fields around the world, the Rwanda event will attract over 200 companies from over 180 countries.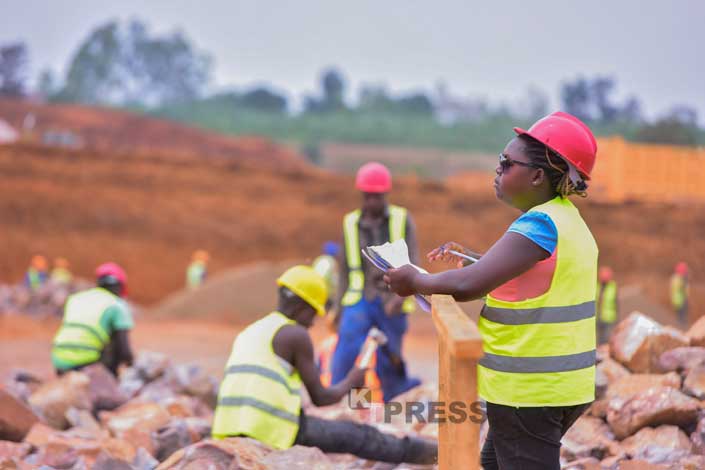 This will facilitate Rwanda's construct sector that hugely depends on importation of materials as well as generating new businesses.
Rwanda's construction sector hugely relies on importation of construction materials. For instance, $735.1 million was spent on importation of electrical machinery and equipment ($294.1M), Machinery and parts ($255.3M), Iron and steel (105.8M) and $79.9 million spent on importation of plastics and articles.
The imports bill for construction materials was paid to boost investment in the country's Real Estate.
In the second quarter of this year, Rwanda's Growth Domestic Product (GDP) from construction sector recorded $170 million, while the sector is projected to grow by 9% in the next two years.
"To ensure Project Africa – Rwanda is aligned with the market's needs and the government's vision for this industry, we are setting up an Advisory Board comprising leading experts that will be announced soon. The Advisory Board shall help us outline key priorities and subsectors that the event should cater to and steer the exhibition in line with the market's demand," Ghattas told KT Press.
Frank Murangwa, Director of Destination Marketing at Rwanda Convention Bureau said that, "As a destination we are very grateful to IFP for having chosen Rwanda as a base for this important exhibition at Africa level. We believe that Project – Africa Rwanda will continue to enhance the positioning of Rwanda as MICE (Meetings, Incentives, Conferences and Exhibition) hub in the region. This choice clearly demonstrates Rwanda's readiness to do business."