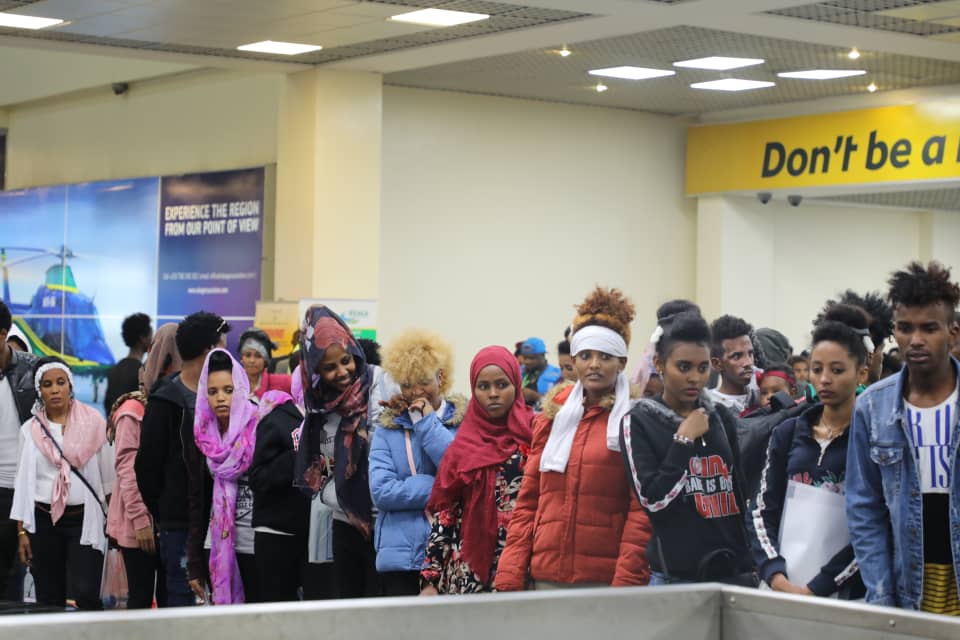 The fourth group of 80 to 100 refugees and asylum seekers who were stranded in Libya will be evacuated to Rwanda this Thursday, Nov.19, 2020, adding to the previous groups that were taken in starting last year.
The temporary reception of Libya refugees and asylum seekers is in line with the framework of the Emergency Transit Mechanism (ETM) established through a memorandum of Understanding between Government of Rwanda, the United Nations Refugee Agency (UNHCR) and the African Union (AU).
"The Government of Rwanda ensures their safety and security while waiting for durable solution for them," Rwanda's Ministry in charge of Emergency Management said on Twitter.
They (refugees and asylum seekers) will be accommodated in Gashora Emergency Transit Center.
Rwanda had received over 306 refugees and asylum seekers especially from war and conflict torn countries such as Eritrea, Sudan, Somalia and Ethiopia.
So far, 121 refugees and asylum seekers were relocated to Sweden and Canada while 185 are still in Gashora Emergency Transit Center in Bugesera district which has a capacity to host 500 refugees.
In 2017, President Paul Kagame said that Rwanda would be willing to take in at least 30, 000 on a temporary basis as AU and the international community look for permanent solutions.
In June, this year, the UNHCR thanked Rwanda Government and its people for their humanitarian commitment to provide asylum to more than 150,000 refugees, some for more than two decades.