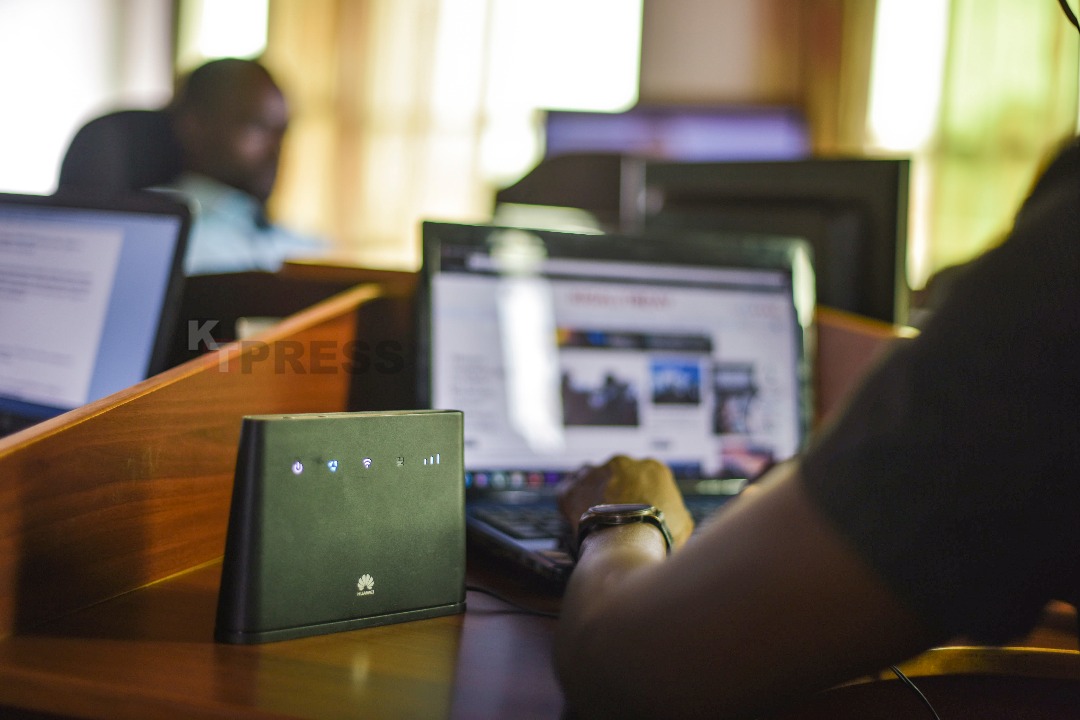 Since the gradual reopening of universities, the government has proposed a mechanism that can allow students and teacher to interact either physically or digitally.
Codnamed 'blended model of learning' to be used in the continuity of teaching and learning during the COVID-19 pandemic, this method has experienced the existing challenge of internet affordability.
Both the university owners and students themselves have expressed a concern that "data bundles being expensive, the e-leaening part of this program is practically impossible."
Dr. Fabien Hagenimana, Vice-chancellor of Institute of Applied Sciences (INES), a private higher learning institution in Nothern Rwanda said that internet costs are a big problem for the effective implementation of this system.
"It is a problem for both of us – university and students," Fr.Hagenimana said.
"When students are learning online, they require a fast and affordable internet. We pay Rwf4million on the internet monthly, mathematically, this about Rwf50million per annum. This is a lot of money."
Acording to this official, the internet is indispensable in their daily business where students use it both in class and back to their hostels. Neither the administration cannot live without internet.
"The government should subsidize the internet if we are to reduce physical attendance in classrooms ."
The complaint comes barely two weeks after reopening the academic year on November 2. The gradual reopening is aimed at ensuring space between students, to make sure physical distancing is observed and combat the spread of COVID-19.
At Universitty of Rwanda, a government entity, the campus equally provides internet, but, some students from Huye campus say that the access is difficult given heavy traffic.
With this, they are compelled to buy data bundle themselves, or else, they don't access internet.
"Our monthly stipend of Rwf 35,000 is already dedicated to meal and other necessities for a student. Adding on internet has become really cumbersome," Chantal Mahoro, a University of Rwanda student at Huye campus said.
Despite these challenges, the university pays for internet for students.
"We pay over Rwf200,000 monthly at the University of Rwanda (UR) College of Medical Sciences for internet," Jean Pierre Nkuranga, an administrator at the campus said.
At the Kigali Idependant University-ULK, the problem is also the same.
"Downloading a document takes a dozen of minutes because of traffic, this is when you are using university WIFI. I cannot afford to buy the internet every day/month," David Habiyakare, a student at Kigali Independent University (ULK) said.
Dr Rose Mukankomeje, the Executive Director High Education Council told KT Press, that his office is aware of the internet challenge in an era when it is needed most.
"Internet prices are high yet they can be reduced to facilitate learning because it is used by many students," Mukankomeje said.
"Schools have been using the internet for administration purposes, but they have also started using it to teach, meaning that they need much of it. Prices should be negotiated."
Mukankomeje said the ministry started negociations with internet providers. She agrees however, that there is need to increase budget for internet to maximize use.