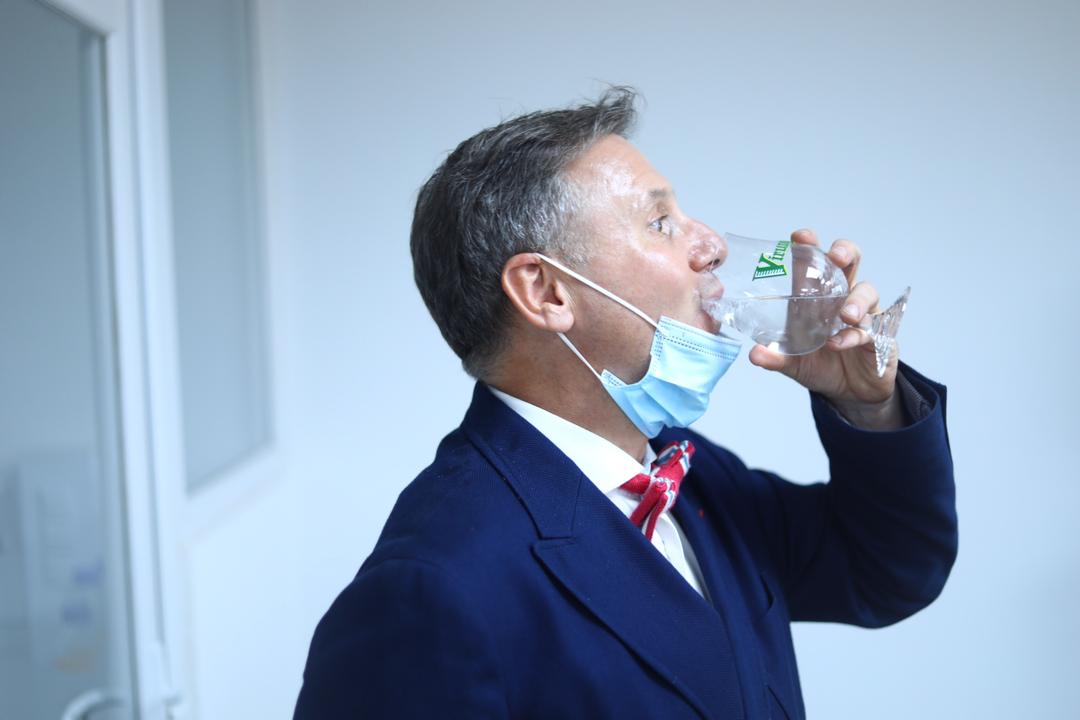 SKOL Brewery Ltd has added its footprint in preventing environmental plastic pollution while introducing the first mineral water product packed in an eco-friendly returnable glass bottle.
The new "Virunga Water" bottle was launched December 18, 2020 at the Skol plant located in Nzove, Nyarugenge district, in a ceremony where a new water production line was also inaugurated by the Minister of Environment, Dr. Jeanne d'Arc Mujawamariya.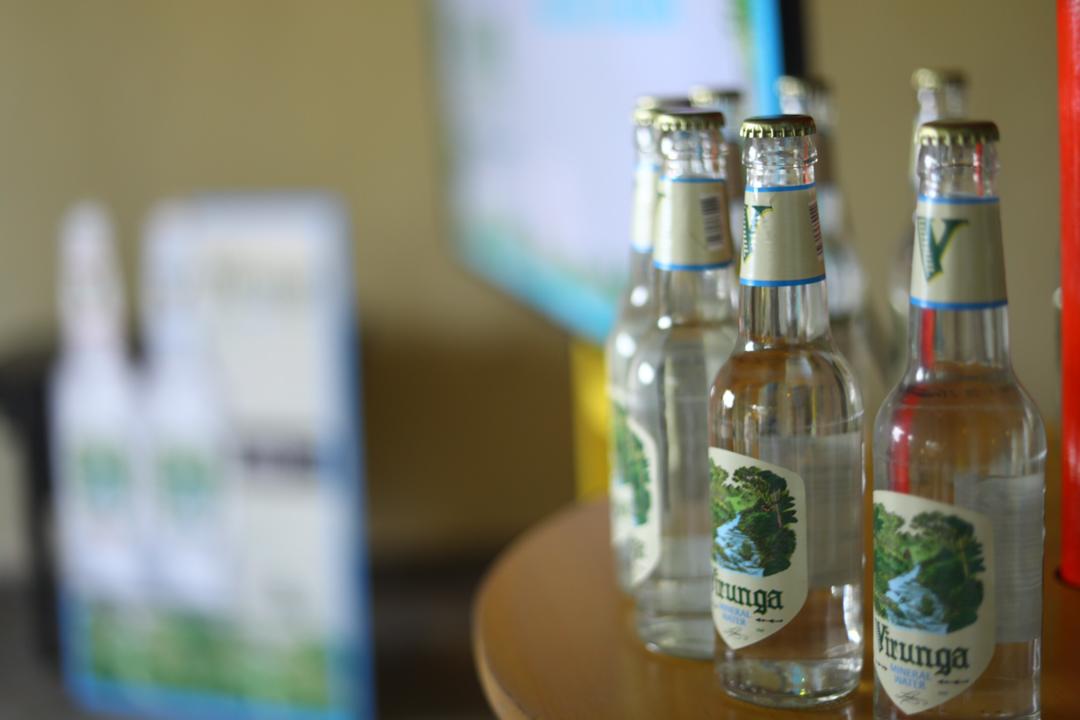 Virunga Mineral Water, which comes in two variants (Mineral and Sparkling) becomes the only bottled water product in a glass bottle in Rwanda and the first 100% eco-friendly water brand made-in-Rwanda.
The Virunga Water brand is a bold move from SKOL Brewery which is perfectly in line with the Law N0 17/2019 of 10/08/2019 relating to the prohibition of single-use plastic items in the country, However the move is expected to awaken industrial competition among other local water production lines as the country fights to eliminate on single-use plastic (PET) bottles.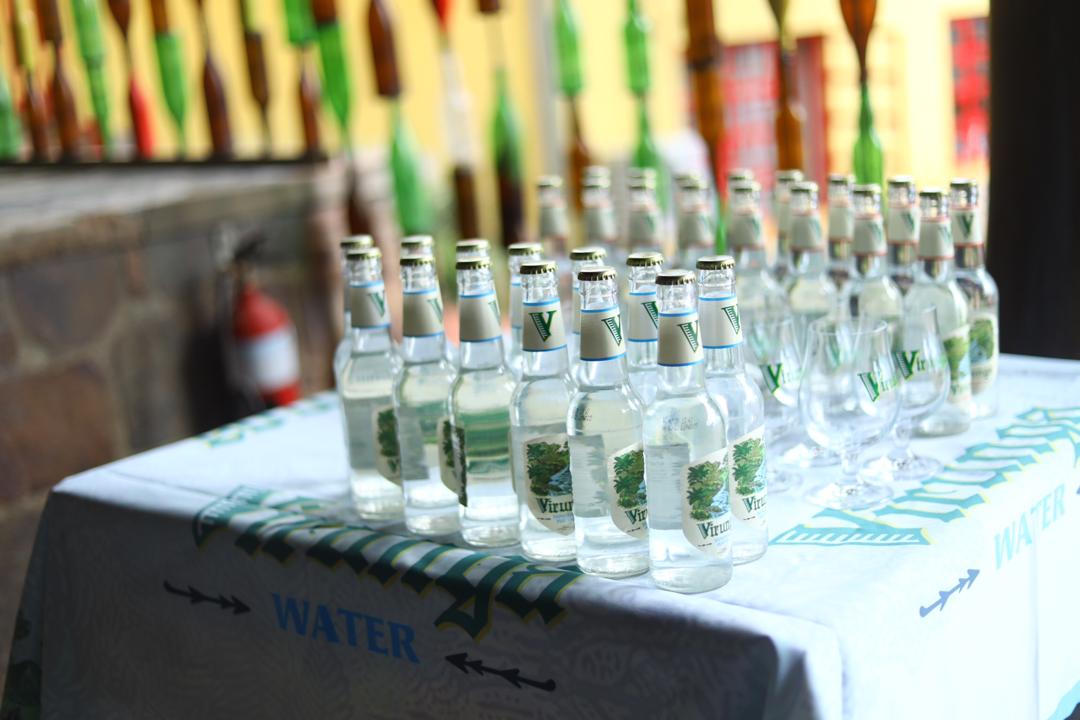 These simple but very crucial facts, impressed the Minister of Environment who commended Skol Brewery's innovative steps in supporting the Government of Rwanda efforts to fight against plastic pollution by reducing the single-use PET bottles and the way SKOL decided to do this by making a substantial investment to produce mineral water to be packaged in reusable glass bottles.
Global figures show 80% of plastic bottles in the world never get recycled and it takes at least 450 years for 1 plastic bottle to completely degrade.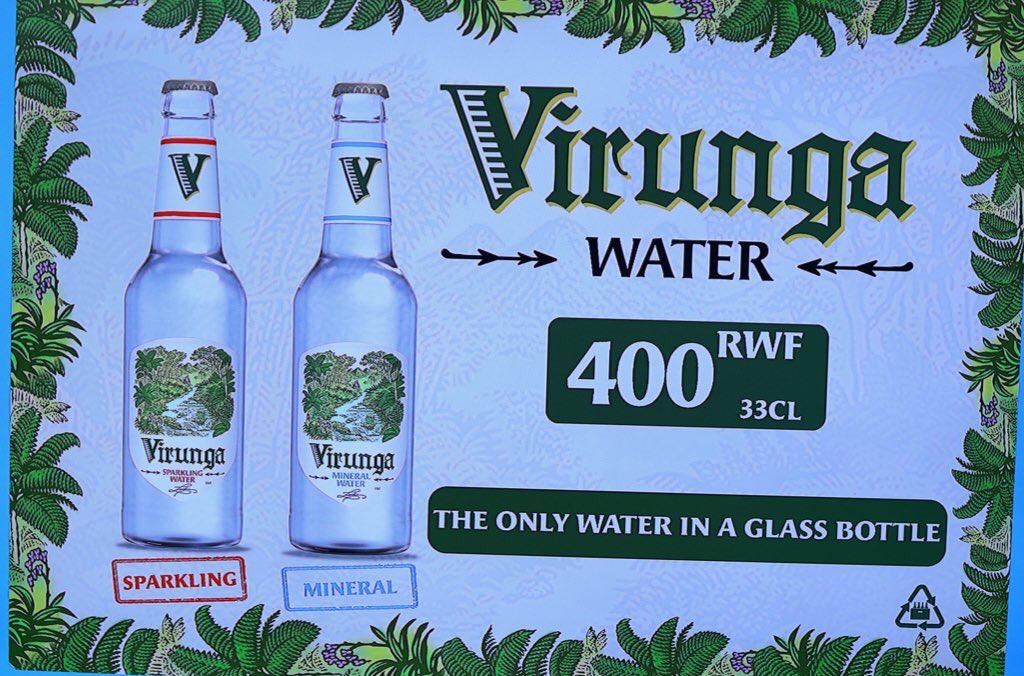 Minister Mujawamariya said by 2050, if the business of using single use plastics continues as usual it is estimated that there will be more plastic than fish in the oceans.
"Most plastics are made from fossil fuels like crude oil, which contributes to climate change and estimates for the time it takes plastics to break down ranges from 450 years to never; Single use plastics are damaging the rivers, wetlands, and farmlands. They also pose a risk to people's health," Mujawamariya said.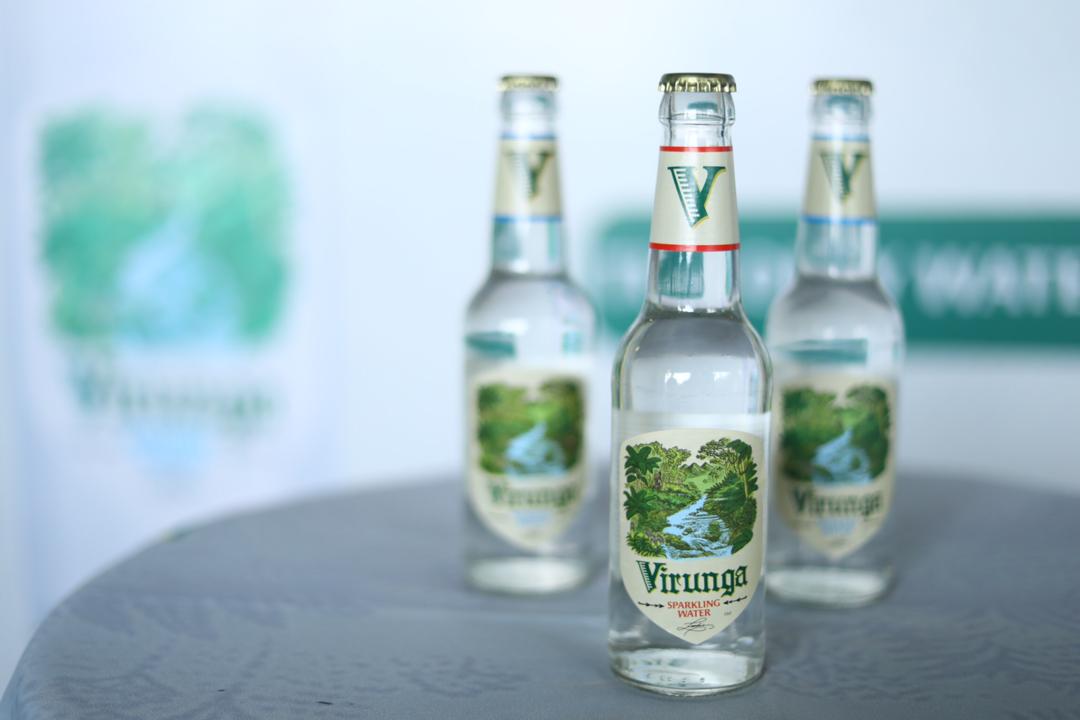 The minister also used called upon the local private sector with other stakeholders to follow up the SKOL lead and look for further alternative packaging to end in the near future dependence on the single-use plastic and embrace the re-use and recycle culture to promote the Circular Economy in Rwanda.
Mujawamariya encouraged all Rwandans to strive to have a better world free of plastic pollution as an ultimate goal the country has set.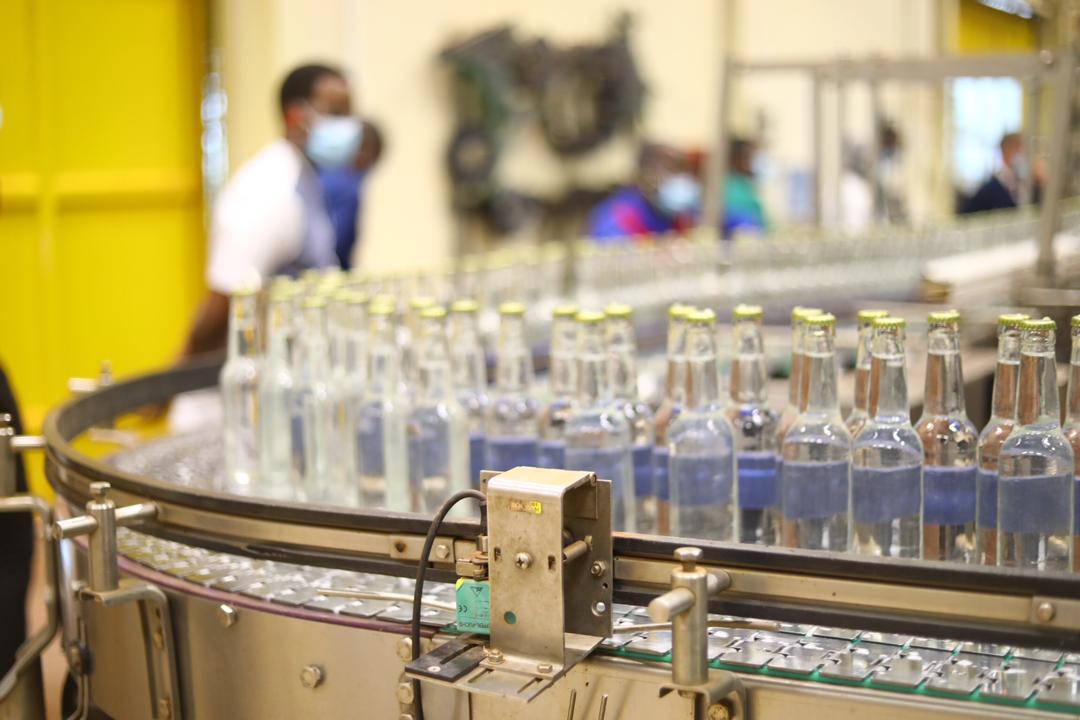 To achieve this ultimate goal, SKOL Brewery Ltd General Manager, Ivan Wulffaert said his company is committed to supporting the country's agenda to fight against plastic while also continuing to offer more high-quality products to Rwandan consumers.
"We have invested in a state-of-the-art water production line that respects the highest international quality standards and that will enable us to produce about 40,000 bottles of pure mineral water per hour. This is a great achievement for our technical team," Wulffaert said.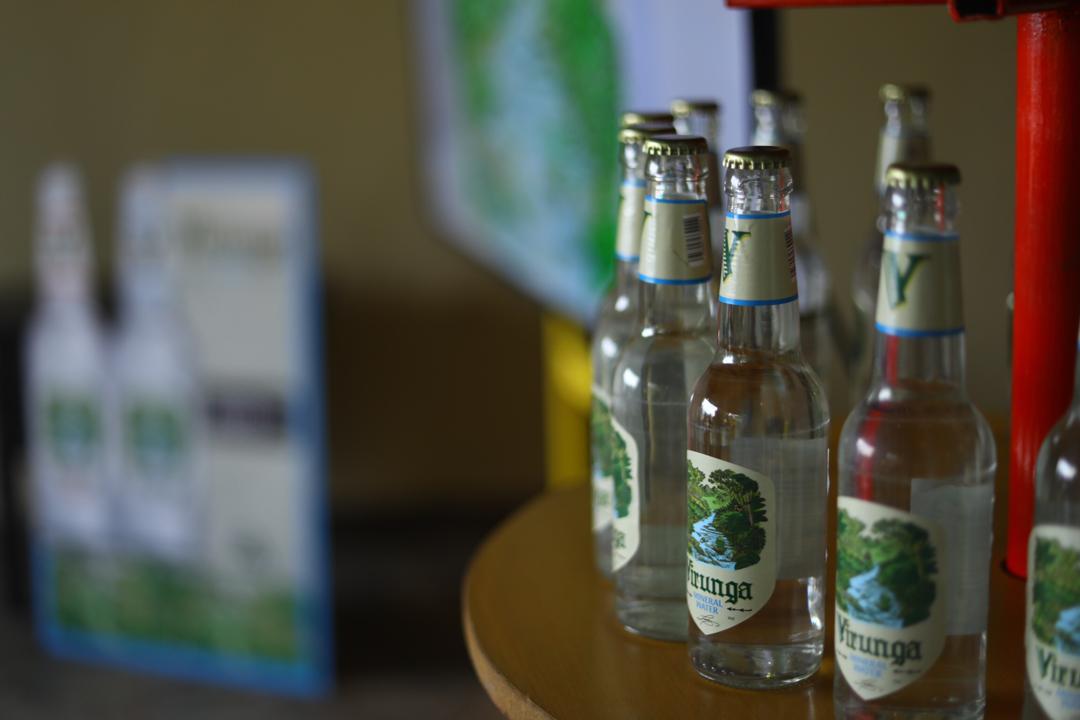 Doreen Mutesi, Virunga Water Brand Manager, said Virunga Water offers high-quality water with a well-balanced mineral content to consumers looking for a healthy and refreshing drink at any time of the day "Rwandan consumers are becoming more health-conscious and Virunga Water also answers that growing need of a premium non-alcohol and non-sugar-based drink. Virunga Water will add an elegant touch whether you are eating at home or at a restaurant," Mutesi said.
On affordability, the elegant-looking Virunga water will be sold in crates of 24 x 33cl bottles and retailed at a recommended retail price of Rwf400 per bottle.