The trial involving terror suspect Paul Rusesabagina, Callixte Nsabimana, Herman Nsengimana and 18 co-accused, all linked to the Rwanda Movement for Democratic Change (MRCD and its armed wing National Liberation Front (FLN), kicked off on February 17 at High Court for international and cross border crimes.
It is a historical trial that has attracted many people including the media, diplomatic corps and other interested parties in the ongoing case that has gained global spotlight.
The opening of the substantive trial, which was streamed live from the Supreme Court premises, attracted massive comments from different social media platforms as the general public weighed in on the proceedings. The exchanges between the defence and Prosecution revealed what could be lying ahead in the coming months as the trial enters its crucial phase.
But while the focus has been mainly on the Hotel Rwanda protagonist, the joint trial involves nearly 100 civil parties.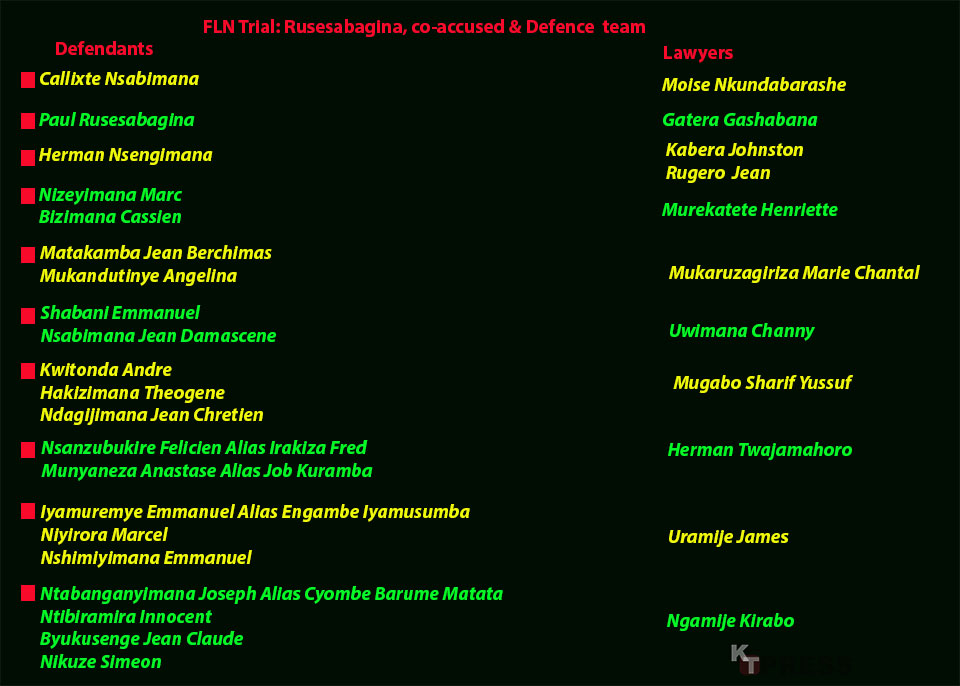 Here is the list of names involved in the trial which combined five cases altogether. Rusesabagina's co-accused are key in the terror trial, which has since been dubbed the 'Nyabimata Trial'. It may serve to remind that, attack in that sector of Southern province let several damages, including a car of the then executive Secretary Vincent Nsengiyumva that was torched, livestock that were either killed or taken away, to mention but a few.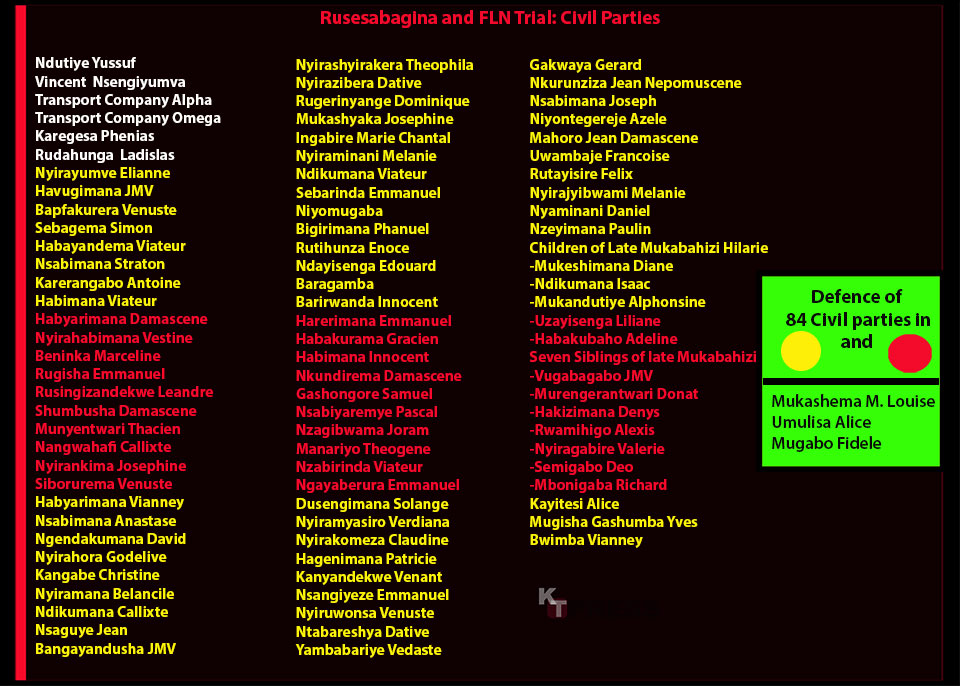 Meanwhile, in this trial Antoine Muhima is presiding Judge while the prosecution is represented by the Deputy Prosecutor General Angelique Habyarimana and National Prosecutors namely Dushimimana Claudine, Ruberwa Bonaventura, Habimana Jean Kamali, and Habarurema Jean Pierre.