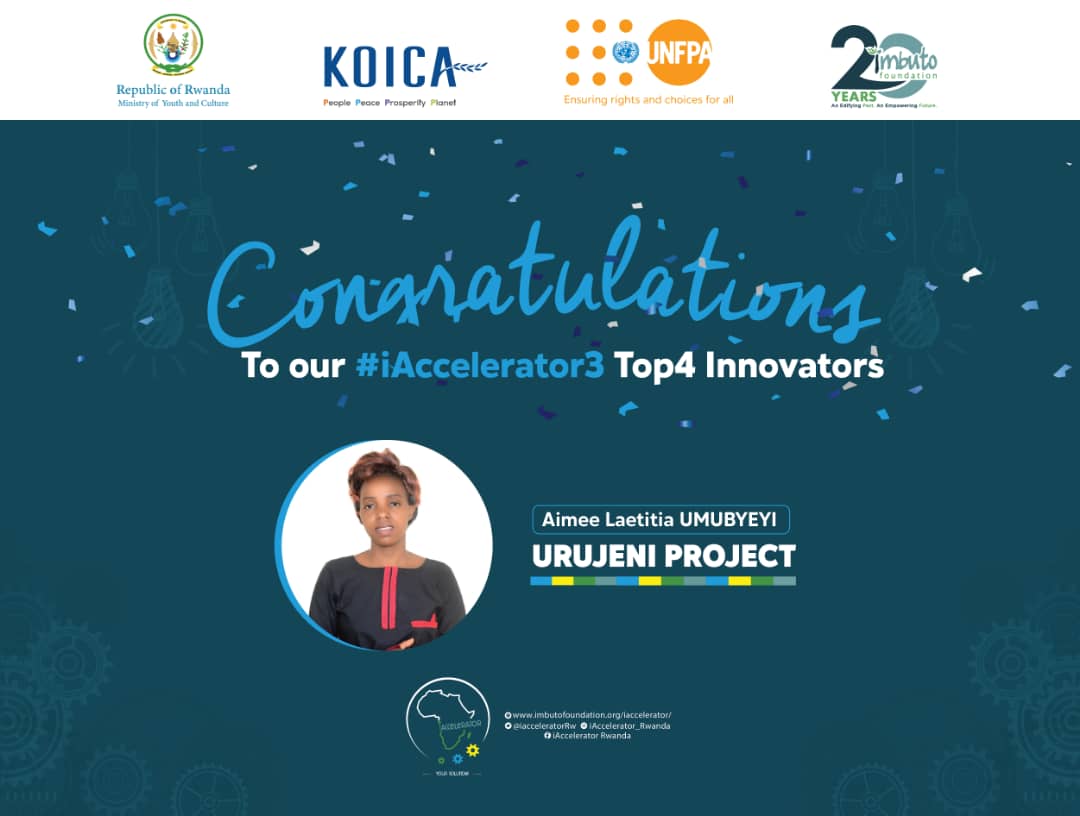 Imbuto Foundation yesterday awarded youths projects that will enable the country to deal with issues of mental health, sexual reproductive health and uncertainty in the post-COVID-19 recovery journey of the country.
The four innovative projects received cash prizes worth $40,000 (estimated Rwf40millions) at the virtual Youth Forum Series and Awarding Ceremony of Innovation Accelerator (iAccelerator) 3rd edition officiated by the Minister for Youth , Rosemary Mbabazi.
Launched in 2016, the iAccelerator is a mentorship-driven acceleration programme, supporting young entrepreneurs with seed funding, training and skills development to generate innovative solutions in response to challenges related to sexual and reproductive health and rights, sexuality education, family planning, maternal health, mental health and other population development issues.
The program is implemented by Imbuto Foundation in partnership with the Ministry of Youth & Culture, The United Nations Population Fund (UNFPA) and Korea International Cooperation Agency (KOICA).
This year's edition themed: "COVID-19, Mental Health, and Sexual Reproductive Health: Uncertainty, Reflection and Action" seeks to generate innovative, youth-led solutions for youth in Rwanda, to have increased utilization of health services and adopt healthy attitudes & behaviors.
The four winners included: Urujeni project- which tackles parenting skills on reproductive health, and Menya Wirinde- a project that will use Youtube and other mediums to engage young people on information pertaining to sexual and reproductive health.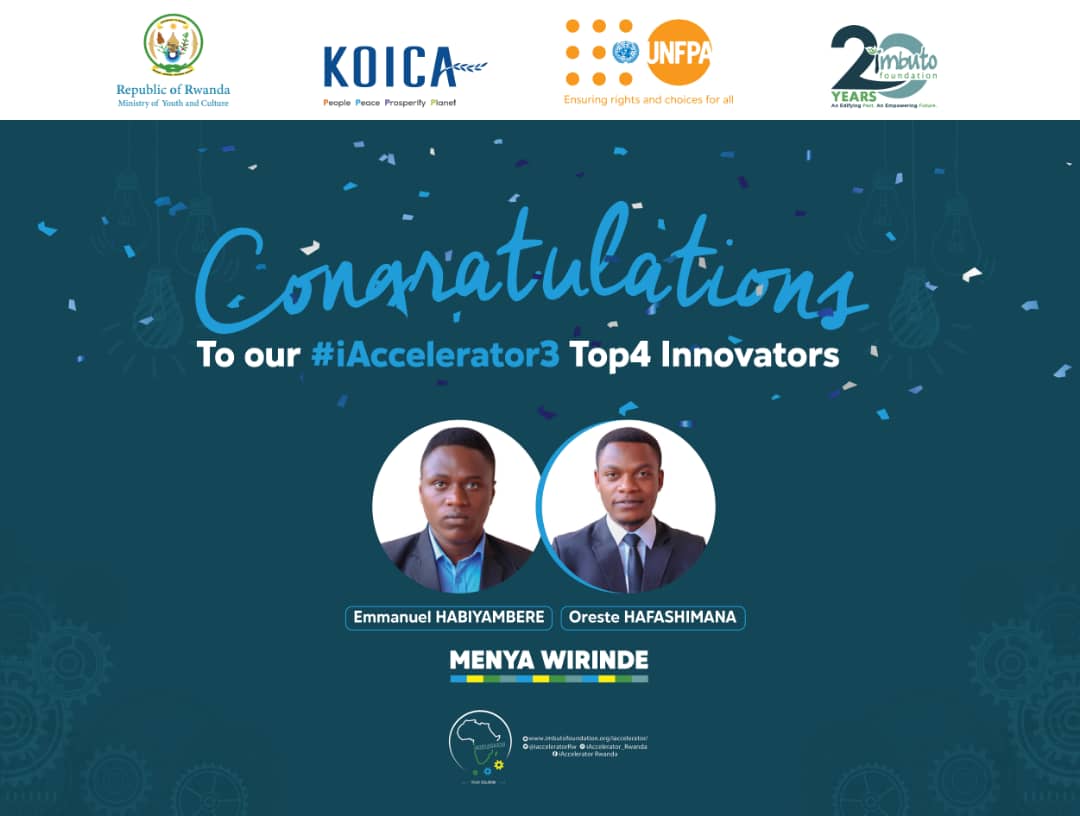 Others are: Ubumuntu Organisation- a religious and advocating organization aiming at the holistic, mental, spiritual, financial and social empowerment of women, particularly teen mothers; and Mizero Care Organisation that seeks to facilitate access to mental health information and services through psychotherapy sessions and the encouragement of communal and friendly support.
Minister Mbabazi used the opportunity to thank Imbuto Foundation for its support to Rwandan youth in areas of development and said that the awards will be a ladder to enable youth to take the centre stage in addressing social economic issues from the COVID-19 period.
The Minister further said that COVID-19 has left many issues to address including unemployment and mental issues but it's the role of the youth to help the government address them using solution-based innovations.
"We want youth with transformational projects which involve working along with partners to solve problems instead of being transactional focused- which is limited to winning prizes and leaving the solution to come from the government or somewhere else," Mbabazi said.
She said that the awards will add on existing COVID-19 recovery programs for youth such as the resilience fund, the creative cultural recovery fund and the road maintenance funds which will create 13,000 and more jobs.
UNFPA Country Director, Mark Bryan Schreiner also used the opportunity to ask youth as future leaders to use the innovations to demand equity social economic development and create employment through innovation.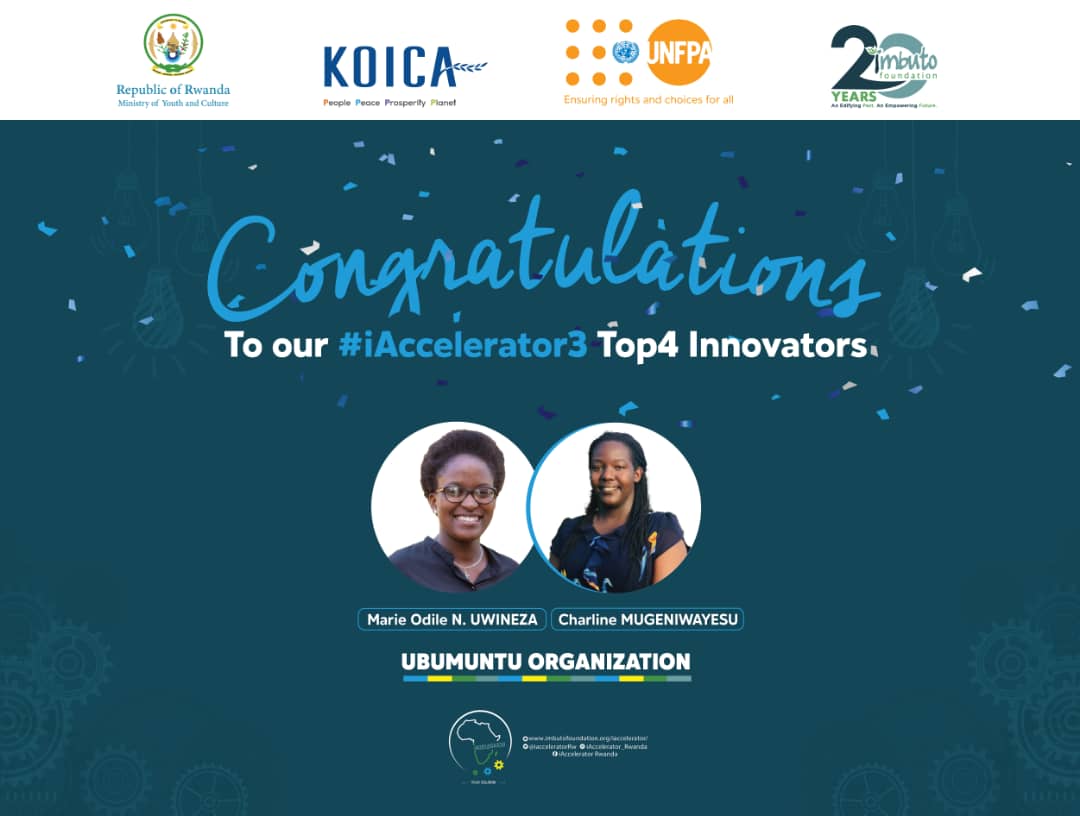 He said that research on mental health shows that reproductive health can be negatively impacted if mental health conditions are not addressed, thus a need for youth engagement in finding innovative solutions since 10% of world population lives with disabilities and mental health is one of them.
"We count on you, our young leaders to fulfill your responsibilities and to keep the momentum going by educating yourself, innovating and persevering," Schreiner said.
Niyo Bosco, 21, a blind artist narrated his ordeal as a person living with disabilities, he said that he grew up in a village setting and used to be called mocking names and his 'death' happened in the mind not in the eyes because he was already born blind.
"Some could call me names like "Ruhuma", "Gihumeri" (to mean blind) and at some point you get used to these names. I decided to hide away from the community and misbehaving in protest as a way of committing suicide," Niyo said.
He said that his only opportunity in life came seven years ago starting with drumming plastic jerrycans to make music. "Through this music I found my solace but it also was an opening to a better future and changed my life of hiding," he said stating that it's only in 2018 that music ended his life of 'mental death'.
The iAccelerator edition 2021 happened at a time when Imbuto Foundation is celebrating 20 years of existence.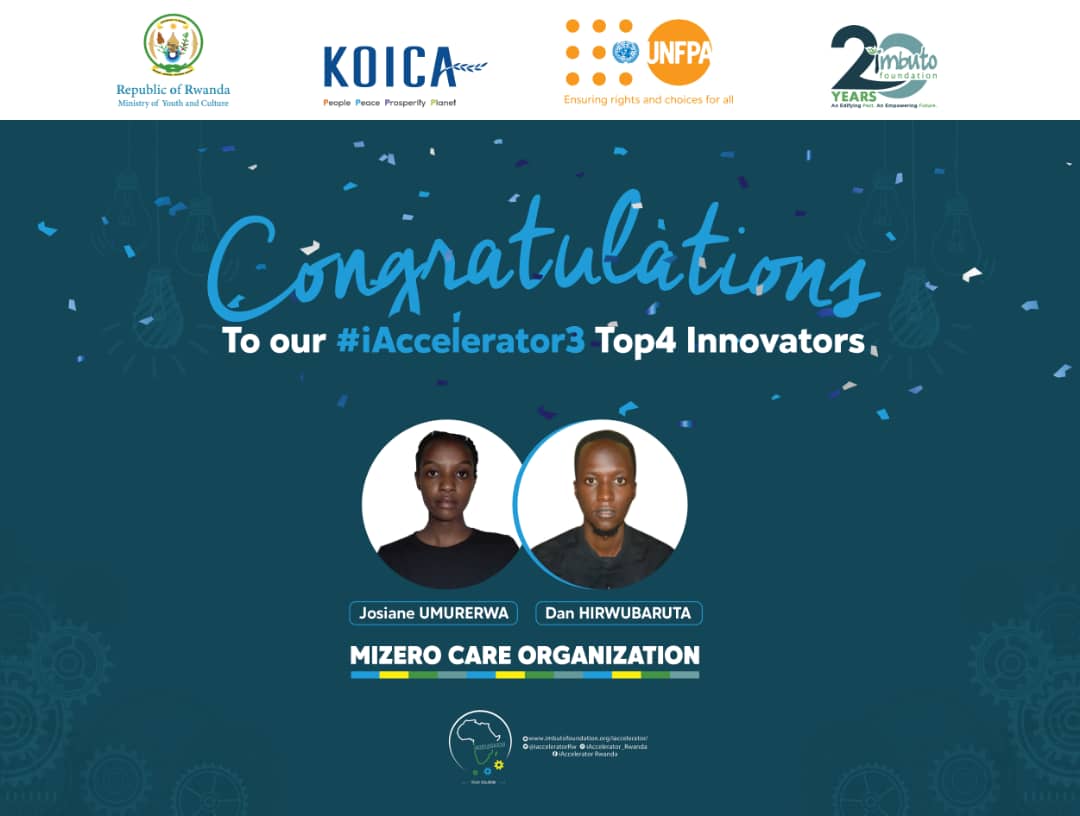 Sandrine Umutoni the Imbuto Foundation Director General, said that this initiative has given a platform to youth innovation to better themselves and the foundation will remain committed to empowering youth to think critically addressing social economic issues especially sexual reproductive while and mental health issues.
"As we assess the past 20 years and reflect on the foundation's future and diversity, we remain committed to empowering the youth," Umutoni said.
In this year's challenge, 690 online applications were received from which 40 were selected and 10 top ones entered the final stage going through a virtual boot camp in business and managerial skills.
The Imbuto official encouraged all the participants to continue implementing their projects in future so as to address issues that were pitched during the competition.