The Chief Executive Officer of Bank of Kigali, Dr. Diane Karusisi has asked the 20 girls contesting for Miss Rwandan crown to be the epitome of nation building by using their beauty and brain to invent business ideas that lead to economic development.
Dr. Karusisi made the call during an interactive session with Miss Rwanda contestants at the lenders' headquarters in the City of Kigali, on Friday, March 19, 2021.
The Miss Rwanda 2021 finalists arrived mid-day at the venue, clad in BK branded white T-shirts, caps, and different coloured jeans for a meeting that aimed at preparing them and reminding them about their individual responsibility and role in nation building.
She reminded them that they have the platform and mean to come up with profitable business ideas which can add value to the Rwandan society through new services, innovations and solutions that can bring about development.
"As the bank, we support innovative business ideas that are crucial in society and expect to economically develop the country. The girls have good projects that could be supported to become profitable businesses which can also generate jobs for many people," Dr. Karusisi said.
She added that BK has a mission to support innovations that can improve people's lives, one of the reasons the bank partnered with Miss Rwanda competition organizers.
The Bank's CEO's observation about innovation follows the Miss Rwanda 2021 competition nearing the final stages, with the most innovative project to be sponsored by Bank of Kigali in order to ensure its implementation.
BK, the premium sponsor of the Miss Rwanda 2021 competition will finance the best project and pay a consultant to support the winner to execute the project, which is expected to make a difference in society.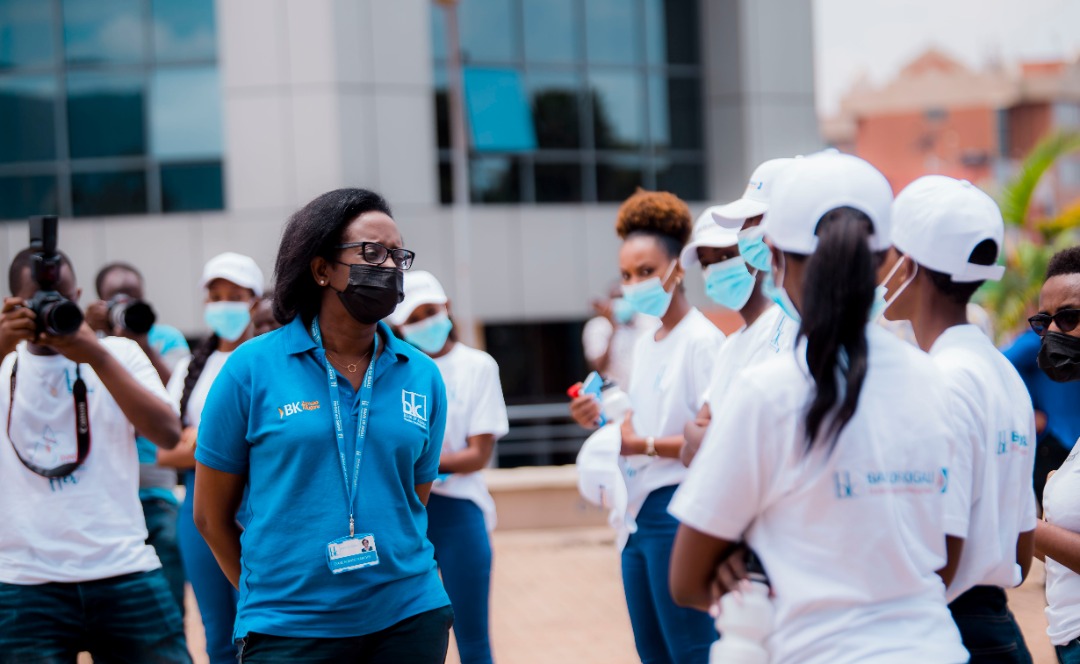 On 16 March 2021, 20 girls presented projects to the panel of Judges including Nicole Kamanzi, the BK Regional Branch Business Manager, Patrick Ndahiro, BK's Corporate Credit Manager, Paulette Mpano, the Communications Manager at Inkomoko Entrepreneurship Development, Teddy Kaberuka, an Economic Analyst and Serge Gasore, the founder of Gasore Foundation.
"We share objectives with the Miss Rwanda Competition, especially about innovations. Girls have good ideas that produce services and products that are worthy to support. However, girls should also have a target of building the nation through business and becoming an example to the rest of people in the country," Dr. Karusisi said.
This year, BK premium support for the Miss Rwanda competition follows several efforts to support the communities, especially women.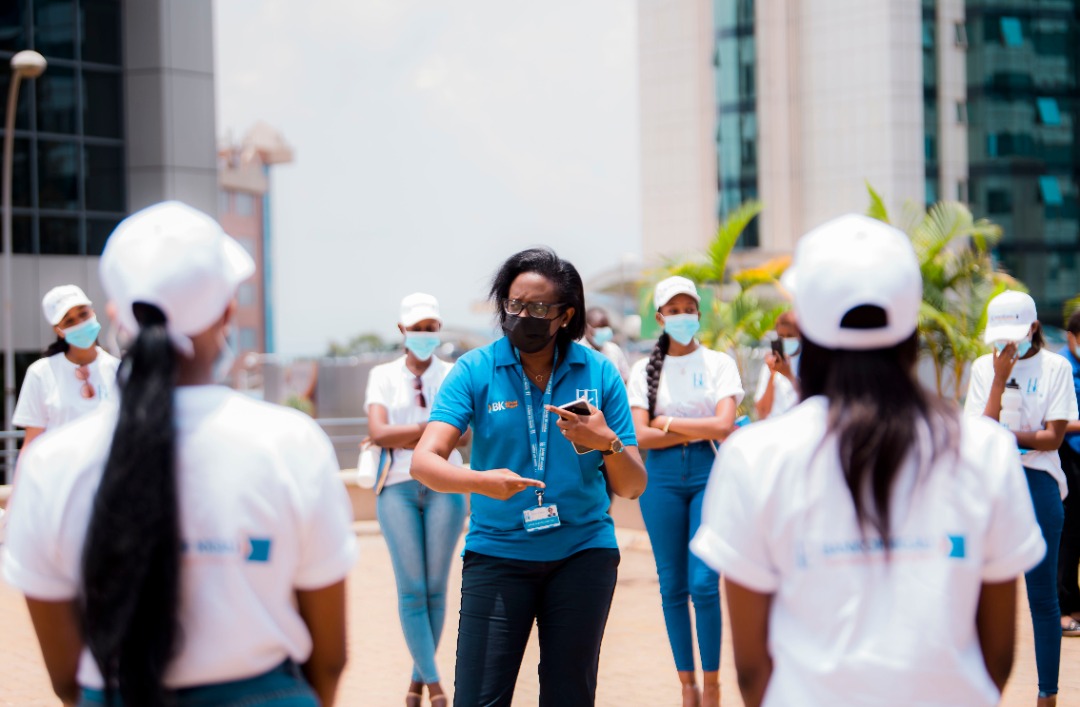 For instance, as part of celebrations to mark the 2021 International Women's Day, Bank of Kigali (BK) joined Rwanda Women Network to extend support to one hundred families of genocide survivors affected by the COVID-19 pandemic.
The Miss Rwanda 2021 finale is scheduled for tomorrow, Saturday March 20, at Intare Conference Arena. There will be no public but Rwandans can watch on Rwanda Broadcasting Agency's KC2 channel.
People outside Rwanda will watch live on Youtube at the cost of $3. To join by clicking on this link: www.missrwanda.rw/grand-finale and subscribe.