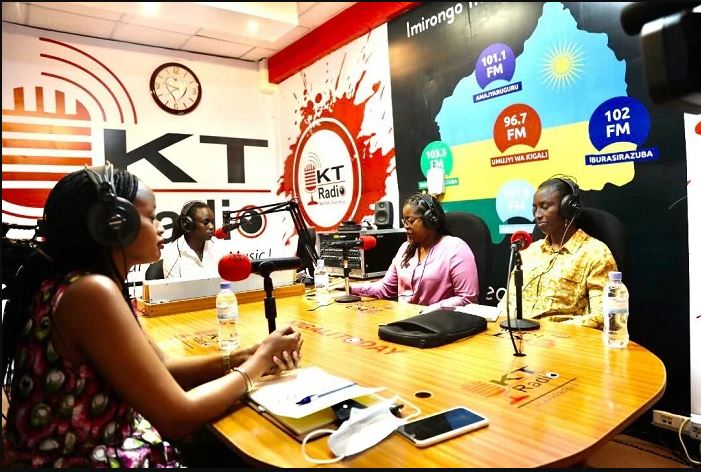 The local tech experts have urged teachers to be gender-sensitive to be able to help female students while conducting tech practical lessons because some of them are reluctant due to society stereotypes.
Tech experts say in several tech schools female students perform better theoretically, but their academic practical performance and activeness are still wanting compared to their male counterparts.
Giving an example of the auto mechanics and Tel-communication field studies, tech experts said most female students have academically underperformed because they are asked to show hands-on skills, a  condition that has indicated their inactiveness resulting from social stereotypes that say 'women cannot be a mechanic or climb electricity poles.
"When you compare theory and practical academic performance for female students, there is a big difference. Theoretically, they perform better. Not because they cannot do practical but they are affected by society stereotypes. It needs a teacher's intervention and vigilance to make sure that what boys do is also done by girls," Rita Mutabazi, principal of Tumba college located in Rulindo district northern province said.
The tech experts made this observation during EdTech, a program held on 29 March 2021 via KT radio.
EdTech Monday Rwanda is a Mastercard Foundation and ICT Chamber initiative that aims to spark the EdTech Ecosystem in Rwanda. The initiative brings together EdTech stakeholders, including EdTech entrepreneurs, Education, and technology policymakers, and EdTech consumers to discuss how to tap into the power of technology to increase learning outcomes.
EdTech Monday Rwanda discussions take place on KT Radio every last Monday of the month and the participating audience differs depending on the topic of the day.
According to Mutabazi, female students who study tech courses count for 30% compared to the male students who are 70% of the entire student population at Tumba college.
Tumba College offers tech courses including Electronics and telecommunications, auto mechanics, computer repair, assembling and Disassembling, Biomass energy technologies, Electronic measuring equipment's and power supplies, among others.
During the program, Grace Ingabire Chief Executive Officer at Rwanda Information, Community, and Technology Alliance (Ricta) said that the Ministry of Education should establish platforms that improve confidence for female students for them to be technology experts by breaking society stereotypes.
"For the future generation not to face challenges that we went through, girls need to be prepared at an early age and motivated to study technology, it is the future of the world," Ingabire said.
She further noted that girls should be able to find technological solutions for challenges in their communities at an early age through motivation from schools.
In previous years, students were admitted and encouraged to study coding courses in various colleges and universities for tech startups, but up today, women trying to make it in the country's growing ICT sector remain lower.
For example, officials at Moringa School, a multi-disciplinary coding school operating in Kigali city say only 50% of the students who are admitted finish their six months coding courses.
Moringa school offers software development and coding training for working-age Rwandan women. Introduced by the German Government the institution offers training on developing applications that can be used in business.
"Women are willing to venture into technology, but some are discouraged by stereotypes. At our school, we admit many female students. Unfortunately, half of them drop out before completing a six-month full tech package," Raissa Kamariza, Country Director of Moringa School said.
Kamariza said that Rwanda's female population is estimated to 52%, but there are some sectors where they are absent because of the negative perception that women 'cannot manage ICT tasks.'
The education statistical yearbook for 2019/2020 shows that only 34% of women choose to study sciences in universities, compared to 66% of men, with the number of women taking engineering becoming even smaller at 23% versus 77%.