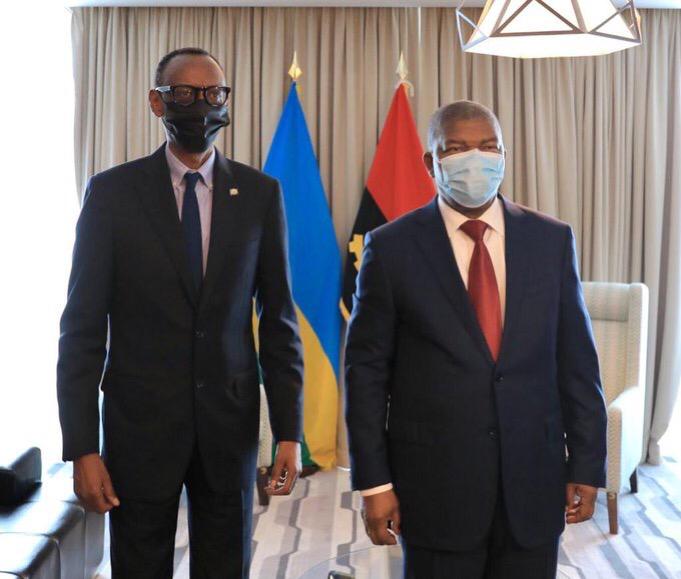 President Paul Kagame has arrived in Luanda, Angola where he is expected to attend the Second International Conference on the Great Lakes Region(ICGLR) Mini-Summit on the political and security situation in the Central African Republic in the afternoon.
Ahead of the meeting, President Kagame is meeting  the host President João Lourenço who is also the current chairperson of ICGLr.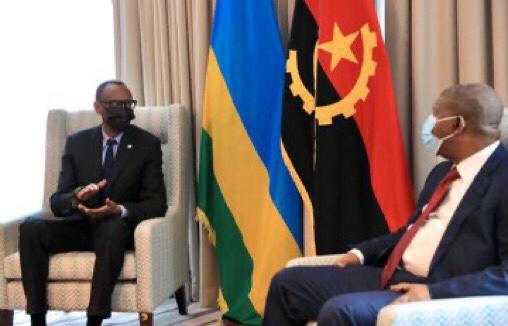 A Conflict opposing Coalition of Patriots for Change, or the CPC, a rebel group supported by former President François Bozizé and the government forces have paralyzed the Central African Republic(CAR) for several months now.
Rwanda has played a great role in seeking peace and restoration of security in the country. The country contributes Peacekeepers in the United Nations Mission in the Central Africa Republic(Minusca).
This could be the first trip outside the country of President Kagame since the first case of COVID-19 was confirmed in Rwanda, on March 14, 2020 which is more than one year now.
President Kagame latest visit to Angola was March 2019.