President Paul Kagame said that without the intervention of India to manufacture vaccines, African would perhaps still be waiting for COVID-19 vaccines. 
The Head of State made the observation on Tuesday during the annual Raisina Dialogue conference organised by India's Ministry of External Affairs and the Observer Research Foundation (ORF). 
The virtual event which was addressed by Prime Minister Narendra Modi, was also attended by the Prime Minister of Denmark, Mette Frederiksen, the Prime Minister of Australia, Scott Morrison and the President of the European Council Charles Michel, among other leaders. 
President Kagame said that holding this year's Raisina dialogue in a virtual format, highlighted the reality that the Covid-19 pandemic is not yet over. 
"Covid is a public health crisis, but it is also a crisis of international cooperation. Access to vaccines is highly unequal. In a situation of scarcity, power and wealth will always set the tempo," 
"India, despite its own challenges, has produced most of the vaccine doses sent to Africa, under Covax and related programs. Without India's production capacity and spirit of solidarity, it is possible that Africa would not yet have received much vaccine at all," President Kagame said, hailing the Asian sub-continent. 
He pointed out that the unsustainable situation in vaccine distribution demonstrates the opportunity for more ambitious private-sector investments between India and Africa, in pharmaceutical manufacturing, among other areas. 
President Kagame said that the relationship between India and Rwanda continues to flourish, and the goal is to further deepen ties between the two countries. 
"Rwanda and India continue to collaborate on important infrastructure and development initiatives," 
"The key objective is to increase the educational and employment opportunities available to young people in both India and Rwanda. Knowledge, innovation, and the green economy will still be the key drivers of growth after the pandemic," President Kagame said. 
He said that the Observer Research Foundation's annual Kigali Global Dialogue is another good example and that the event brings a fresh perspective to global debates on development and growth and attests to the increasing multipolarity of our world.
PM Modi said that despite constraints, India has supplied vaccine to over 80 countries, pointing out that India "walked the talk" on helping the world counter the COVID-19 pandemic despite its "limited resources,"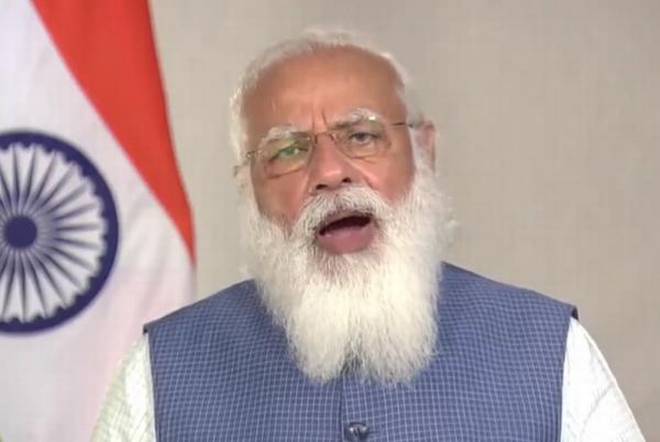 "We understand fully that mankind will not defeat the pandemic unless all of us, everywhere, regardless of the colour of our passports, come out of it. That is why, this year despite many constraints, we have supplied vaccines to over 80 countries," PM Modi said. 
"All the steps taken were to prevent the last war, not the next one. While humanity has not faced the Third World War, the threat of violence has not reduced in people's lives. With a number of proxy wars and unending terror attacks, the prospect of violence is ever present," he added. 
The Indian Premier said that the COVID-19 pandemic presented an opportunity to reshape the world order now.