The High Commission of Rwanda in New Delhi organized the 29th Rwanda Liberation Day gathering over 600 participants, including the Government of India, Ambassadors and High Commissioners from over 140 countries, and members of the Rwandan community living in India.
During the event, different guest speakers remarked on their experience in Rwanda, rge historical significance of its Liberation Day, the excellent relations between Rwanda and India, governance, and the investment prospects available in Rwanda today.
Rudra Chatterjee, the Honorary Consul of Rwanda in Kolkata, showed investment opportunities available in Rwanda and highlighted its favourable business climate, sound regulatory frameworks, and attractive tax system, emphasising the significant potential for Indian businesses and investors.
The Dean of the Diplomatic Corps and the Ambassador of Eritrea to India, Alem Tsehaye Woldemariam stated that Rwanda has made an incredible transformation over the past 29 years, transitioning from a tragic history of genocide to an impressive era of significant progress, which is evident in its global rankings in areas such as doing business and gender promotion.
Ambassador Jacqueline Mukangira, the High Commissioner of Rwanda to India, underscored the significance of the day, which symbolises the triumph of the Rwanda Patriotic Front (RPF) over a genocidal force that had been nurtured and unleashed by the then Government to carry out the devastating 1994 Genocide against the Tutsi in Rwanda.
Mukangira expressed profound gratitude to the brave soldiers of the Rwandan Patriotic Army (RPA) who fought selflessly for the country's liberation and led the participants to pay tribute to the fallen liberation fighters, recognising their ultimate sacrifice for Rwanda.
The Ambassador stressed the remarkable progress that Rwanda has made in infrastructure development, economic growth, and social welfare and also used the opportunity to invite Indian investors and business representatives from various sectors who participated, to explore the abundance of tourism opportunities in Rwanda.
Shri V. Muraleedharan, the India Minister of State for External Affairs who graced the event as the Chief Guest also praised the strong bilateral relationship between India and Rwanda and expressed his appreciation for the hospitality he received during his visits to Rwanda in 2021 and 2022.
Muraleedharan affirmed India's commitment to continue sharing experience and capabilities with Rwanda.'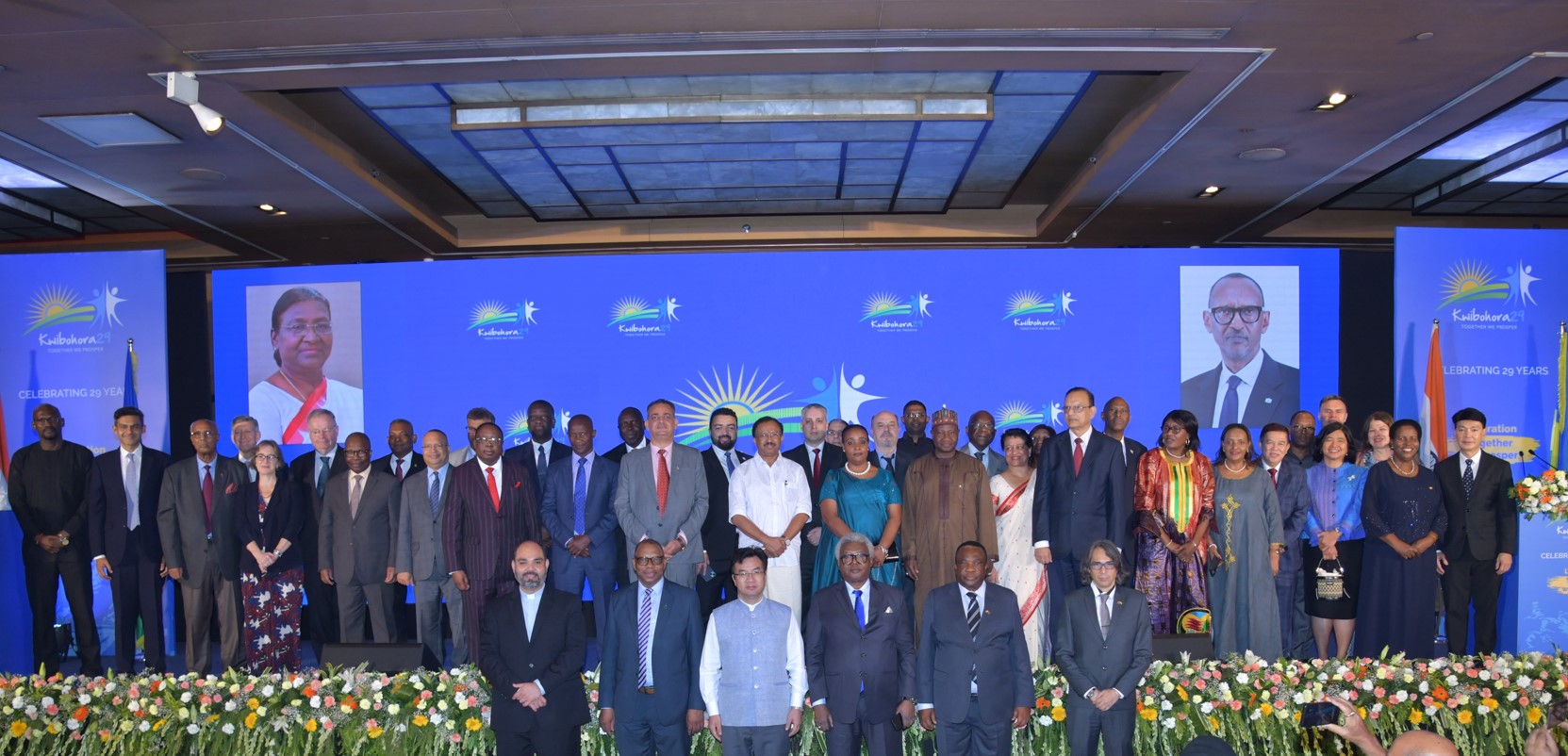 The Liberation Day celebrations included videos promoting tourism and investment in Rwanda showcasing the cultural heritage of both nations through captivating traditional dances performed by Rwandan students studying in India and an Indian troupe from Haryana State.
The event also featured a performance by Jules Sentore, a well-known Rwandan singer.