The latest measures meant to prevent more spread of COVID-19 have been received with a message that once again, end of year festivities including Christmas will be celebrated under restrictions.
The new measures that will take effect on Monday, December 20th 2021 mostly affects the percentages of people in public places, and more especially, they insinuate the future of a vaccinated person and a non-vaccinated people in Rwanda.
First to be reviewed was movements of people, the curfew which was brought down from the current midnight to 10PM up to 4AM with businesses closing at 9PM.
And for those who were warming up for entertainment this end of year festivities, the window was completely closed.
"Night clubs and concerts are suspended, as is live band entertainment in other venues," reads part of the communique which emanated from Prime Minister's office last night.
In the working environment, another serious warning goes that "the Ministry of health may temporarily close public or private premises with identified clusters infected with COVID-19."
Moreover, religious, civil wedding and other social events are only allowed to gather 30% of venue capacity, and in any case, the number should never exceed 75 people, against 100 people that were allowed before.
In families, social gatherings will not exceed 20 people.
All those participants should be "fully vaccinated and have a proof of a rapid negative test taken within 24."
In Rwanda, 4,624,384 people are so far fully vaccinated(2 doses) while another 7,156,563 got their first jab.
Similarly, meetings and conference are allowed to gather 50% of venues capacity and participants should be fully vaccinated and should hold a proof of COVID-19 negative test taken within 24 hours.
In restaurants also, clients must be 50% of venue capacity or 75% for an outdoor venue. This also applies to bars that were allowed to resume with exclusively 50% of venue capacity.
In either case, for city of Kigali and secondary cities, clients will have to be "fully vaccinated."
Also a 50% occupancy rate will apply in places of worship with being vaccinated for churches in Kigali city being a condition.
For gyms, massage and fitness centers, swimming pools and saunas that are allowed to operate, a negative test will also be required and should be taken within 24 hours prior to the event.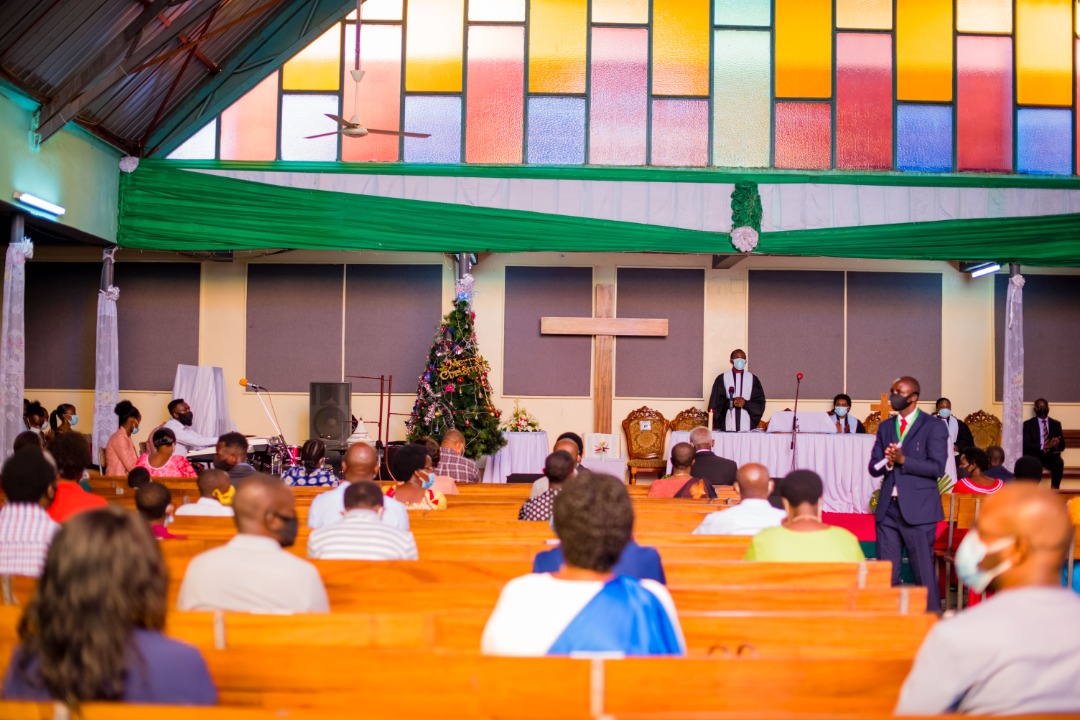 Allowed clients are those that are fully vaccinated, but this applies for only that are 18+.
At a night vigil, the family should accommodate a maximum of 20 people at once while in funeral services, the maximum number is 50 and in either case, attendees are required to have a COVID-19 negative test taken within 24 hours.
The government issued an advice for citizens and residents to be fully vaccinated, to work from home whenever possible and to bear in mind that "penalties will apply for any case of non-compliance" with COVID-19 preventive measures.
The situation COVID-ht h19 drew the Rwandan community into might have informed the current decisions.
Last year, number skyrocketed during festive seasons, and the year started on a low note.
Meanwhile, numbers of new infections have also started increasing with 153 new infections confirmed on December 17.
The number is coming from just a couple of infections-way below 50 people daily since a couple of days ago.
The number of people who get hospitalized has also bounced back from zero to 45 COVID-19 patients as of December 17.
Currently, Rwanda has confirmed 101,183 (2.7%) COVID-19 cases, including 99,122 (98%) total recovered and 768 active cases.
COVID-19 fatalities increased to 1,344 (1.3%) as of December 17, but the country pursues the fight with, among others, vaccination.