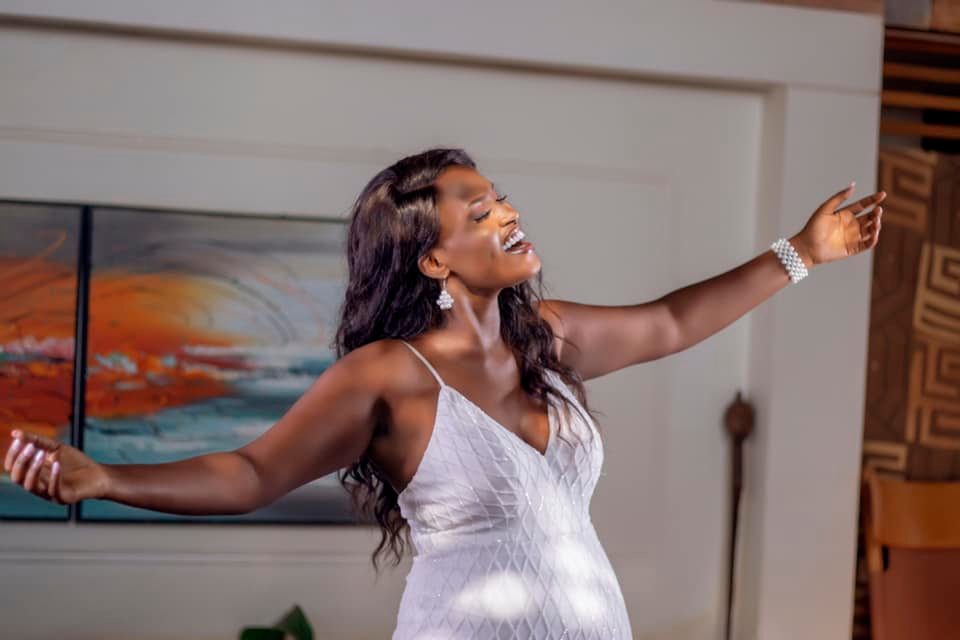 Songstress Phionah Mbabazi bounces back on music scene with a new stage name called 'Fima' and she is set to drop even a new video.
The soft-spoken songbird announced her new adopted name Fima via social media platforms while declaring her yet to come new video dubbed 'Nyemerera'.
'You call it a video,, I call it *a movie*! 
Blessed are your screens and gadgets this December for it's ready to come out now. None other than #NYEMERERA the song that made most of you fall in love with FIMA (Phionah Mbabazi). Let's see, who's ready for it??' she posted.
Her new found name will be the one showing on all her music,in fact it has started with the new video.
Earlier this year, Phionah revealed to KTPress her plans to quit performing in hotels and bars to concentrate more on reviving her music career by recording many songs.
According to the Ni Wowe singer, she got everything she needed from doing karaoke and performing live in hotels and now, it's time for her to concentrate on building her career as a recording artist.
The singer disclosed the information to KT Press while unleashing her latest audio dubbed Nzi Uwo Ndiwe.
"I won't be performing in hotels for some good time because I got what I wanted which was connections and paying my school fees, now it's time for me to concentrate on recording music as well as staging shows in order to promote my music," says Phionah Mbabazi.
Phionah is a famous name in corporate world and 5star hotels as a talented performer of live music together with her band dubbed Phio band. 
Being one of the Tusker Project Fame participants in 2013, Phionah used knowledge acquired from the competition and now is one of the talented female musicians with strong vocals.
The latter has been doing karaoke since 2014 until 2015, she then switched to performing live music in big hotels like Serena and Marriot until 2018.
The songstress also unveiled that she will be travelling to Senegal where she will perform together with her band Phio band.
She boasts of songs like Winyibutsa, Nkwiyumvamo, Ni wowe and latest Nzi uwo ndiwe.