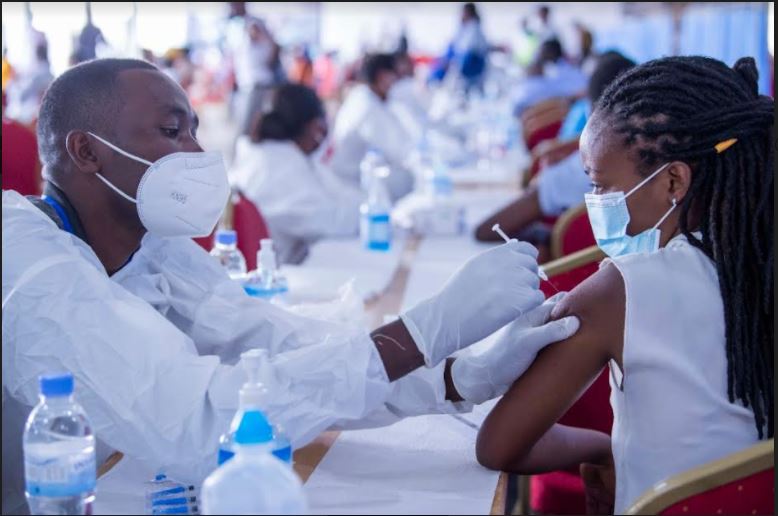 Like elsewhere in the world, Rwanda has ended a challenging 2021 in a fight to contain the Covid-19 pandemic and the struggle continues. But, it also promises and targets to deliver a number on other expectations this year that aim to improve health.A number of projects is expected to be completed or to reach an important stage this year at any cost.
Among others, the foundation stone for the construction of a state-of-the-art medical center specializing in cardiovascular care has been laid. It will focus on improving, saving lives and building local capabilities in Rwanda and the region.
The center dubbed 'My Heart Centre' will be built on 4.40 hectares of land located in Masaka in Kicukiro District, Kigali city.
"Ending the year with the start of a construction project, of the necessity and scale of My Heart Center, is a perfect bridge into the healthy future we want to embrace as a people," said First Lady Jeannette Kagame while laying the foundation stone.
At the inauguration last month was also Ambassador Sameh Hassan Shoukry, the Egyptian Foreign Affairs Minister. Egypt contributed largely to this project.
The Heart Care and Research Foundation – Rwanda (HCRF-R) was established on October 1, 2018.
Its objectives are to build and run an international medical hub named "MY Heart Centre" (worth $20M and to be constructed in three phases) offering its medical services, training, and research to the people of Rwanda and the region.
It also seeks to train a generation of young doctors, nurses and scientists at the highest international standards Rwanda can offer and to advance basic sciences and applied research as an integral component of the program and promoting biomedical research in the region.
9 million vaccines 
The Covid-19 mass vaccination campaigns will continue this year, with the government targeting at least 9 million by October 2022. The target was confirmed by Prime Minister Dr. Edouard Ngirente last month.
While addressing both chambers of parliament, Dr. Ngirente said that the numbers were revised from 7.8 million vaccination targets following the rollout of the vaccination drive in schools targeting 12+ adolescents.
"We are optimistic to achieve the target even before the set duration," Dr. Ngirente said.
The targets that Rwanda now aims to vaccinate 69.4% of her population by the end of October 2022.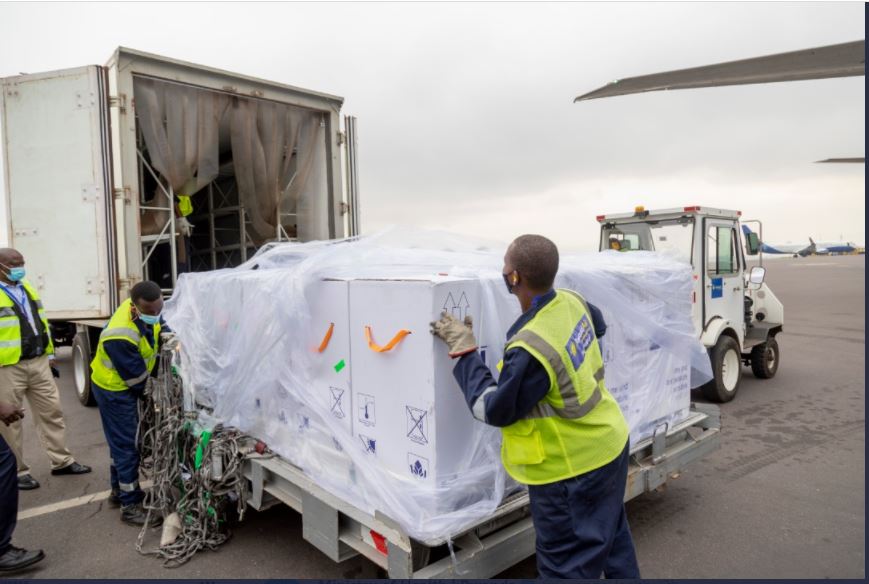 According to the Ministry of Health, Rwanda has received 12.9 million doses of Covid-19 vaccine either through COVAX facility (a global initiative that aims at accelerating fair and equitable access to Covid-19 vaccines), through donations and through government's budget.
Surgery training for medical specialists
This year, King Faisal Hospital (KFH) will start a 'unique' training dedicated to surgery specialists to solve the problem of patients who usually traveled abroad to seek the same medical services.
The new sub-specialties training referred to as pediatric surgery, interventional cardiology; nephrology and kidney transplant will be provided under fellowship programs conducted by 12 foreign specialists operating at KFH.
The training team, due to start early 2022, is expected to train other 12 Rwandan specialists to master and provide services in the above sub specialties.
"The quality of services has changed; we have also introduced new and expanded services. We are getting more positive comments than complaints. Our plan is to improve on specialty services to attract more patients," KFH Chief Executive Officer Prof Millard Derbew said during a press briefing aimed at highlighting the KFH end of year achievements.
Derbew revealed that among Rwandans seeking medical treatment abroad, about 25% have Kidney problems, 15% in heart surgeries and cancer, who incur high costs in the process and this can be reversed with KFH improved human and infrastructure capacity.
Nyarugenge District hospital to Expand
Less than a year after it was inaugurated, authorities have announced that Nyarugenge hospital will this year undergo an expansion, works that are estimated to cost between Eur 10 million.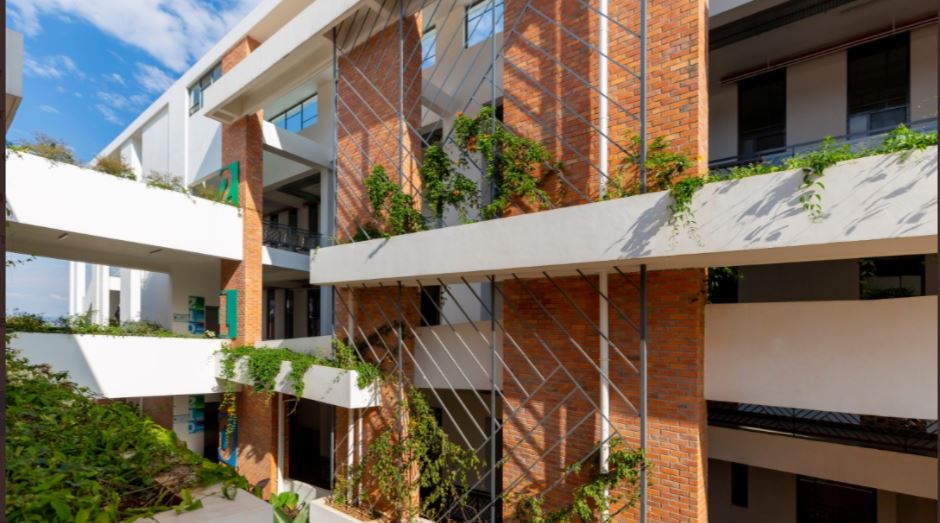 This was announced by the Minister of Health Dr Daniel Ngamije during the visit to the hospital with the Belgian Deputy Prime Minister Sophie Wilmès, who also doubles as the country's foreign minister.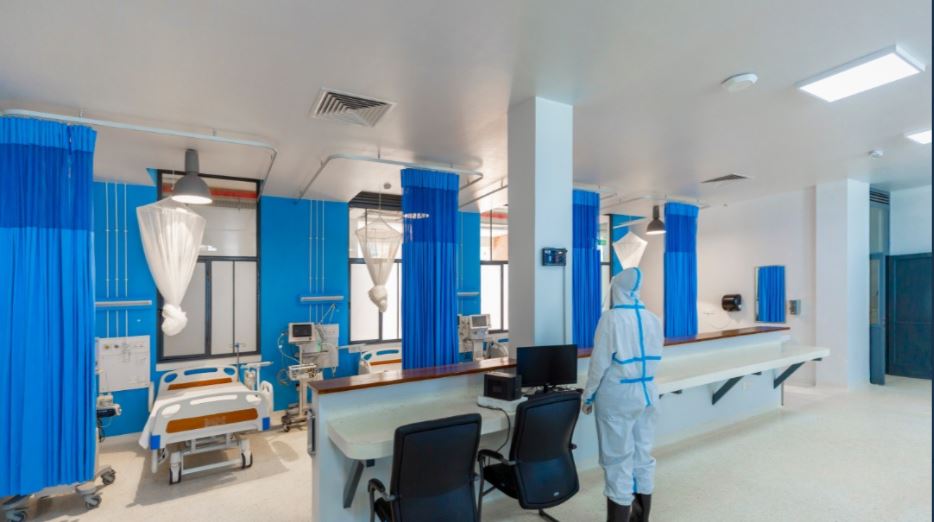 The construction and equipment of the hospital were fully funded by the Kingdom of Belgium through the Belgian Development Agency, Enabel and started construction in 2018.
"The first phase of the hospital is done and it cost Euros 8 million (Rwf9 billion), now the hospital has a capacity of 120 beds and is fully operational and we started receiving patients including inmates from Mageragere prison," Dr. Ngamije said.
The expansion, which is set to begin soon, is expected to add another 180 beds and add more medical facilities like pharmacies, laboratories and operating theaters.
The City of Kigali is set to provide 2.4 hectares for the next phase.
Vaccine Manufacturing Plant Construction
Mid-this year, Rwanda and BioNTech SE, will initiate the construction of the first state-of-the-art manufacturing site for mRNA-based vaccines.
The decision to construct the vaccine manufacturing plant, comes after Rwanda signed a deal with Germany biotechnology giant, BioNTech. It is estimated to cost $116 million.
According to the Ministry of Health, the first highly anticipated manufacturing facility will become a node in a decentralized and robust African end-to-end manufacturing network. Once fully operational, the plant will be producing at least 50 million vaccine doses annually.
"Bringing end-to-end vaccine manufacturing of biologicals to Africa is essential for our continent's health security and prosperity," Dr. Daniel Ngamije, Minister of Health said..
"Rwanda is committed to working with the African Union, the European Union, BioNTech, and other technology partners to make this a reality as quickly as possible," Dr. Ngamije added.