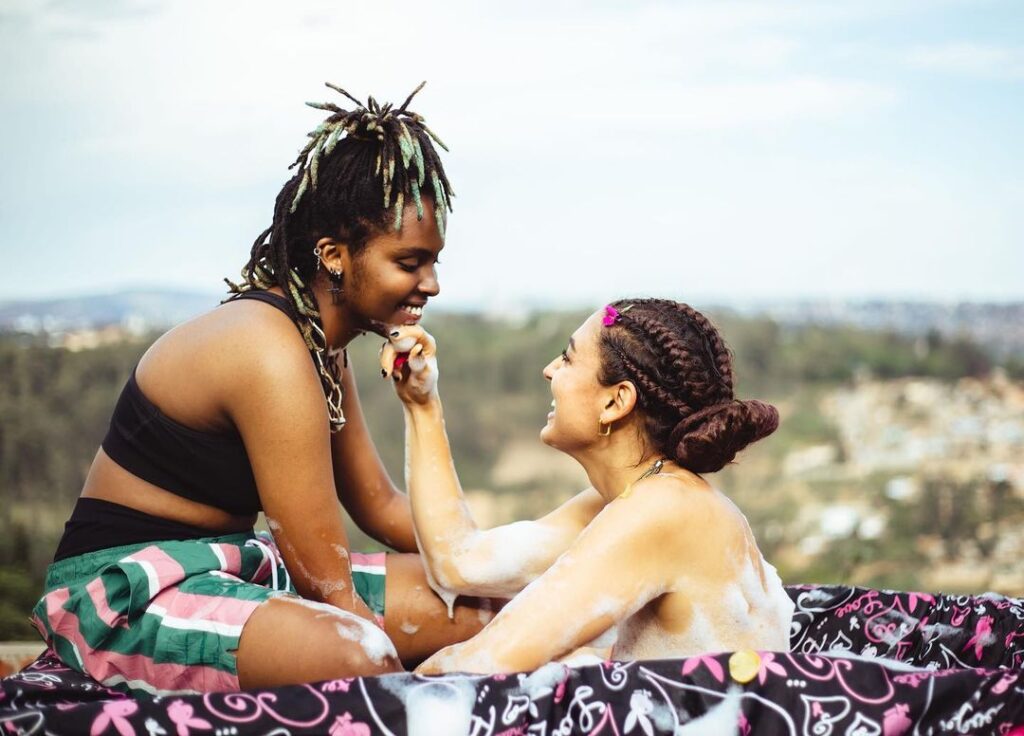 Singer Ariel Wayz has mastered the art of keeping social media talking about her music, life style and it's working for her.
Recently, she dropped a new video dubbed 10 Days which caused a stir on social platforms hours after its release.
'10 Days' it's a love song with well written love lyrics accompanied by great beats, but that wasn't the fact that made people talk instead the way Ariel and her female video vixen caressed each other in the video sparked the conversation.
Following the negative comments, she was even forced to block comments to appear on youtube when she released a video because she already knew what was coming.
As many artists do before dropping a new project, they always first post images, short videos or audios as a teaser to alert music lovers.
But for her case, comments started flowing people calling her a lesbian and others even condemned her for touching private parts, breasts and bums of her female video vixen in a bathtub.
It's not the first time, the Away hitmaker has been called a lesbian even his alleged ex-boyfriend Juno accuses her of sleeping with fellow females.
Being an artist with a clear vision to elevate her music career, Ariel Wayz responded to the allegations saying, she is an artist with her ways uniqueness and any artist must have something unique to define her or him from others.
The new single is on her EP dubbed Love&Lust with other hits like Uwanjye, Chamber and Deeper.