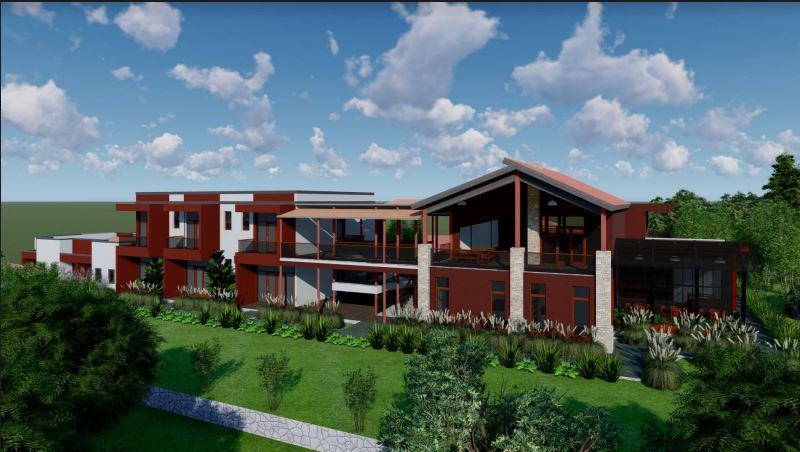 Community Health Workers (CHW) in Burera District have started constructing a Hotel which will cost Rwf800 million and expected to improve hospitality in the remote district of Northern Province.
This hotel, Butaro Resort Hotel, seats on one and half hectare, located in Bugeme village, Mubuga cell in Butaro Sector. Construction works in its first phase started three months ago with 60 hotel rooms.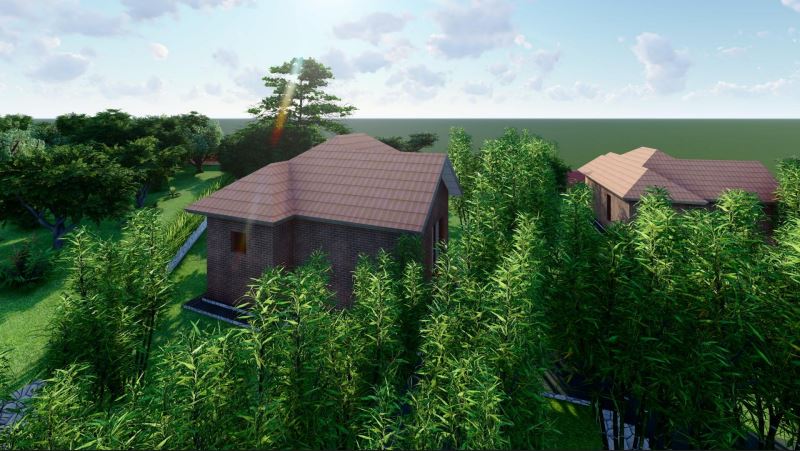 The hotel project will be partially financed by more than 2,000 CHWs in Burera District, who are grouped in 18 cooperatives.
"We came up with the idea of joining efforts to implement this hotel project in Butaro sector, because it is as an area where people from different places meet. We have many visiting the University of Global Health Equity – UGHE University, Butaro Hospital and other places but they always have hard time finding a place to stay," says Jean Damascene Maniriho Iyanze, President of company Jyambere Mujyanama Ltd, which brings together all CHWs in Burera.
Iyanze also said that the hotel will help the district to host meetings and events (MICE) that bring together people in large numbers.
"All this issues will be solved once the hotel facility is in place," he said.
Source of Financing
The hotel will be constructed In two phases and at the start, the CHWs have managed to solicit more than Rwf130million out of Rwf270 million needed to complete this phase, and they expect to work with financial institutions to raise the remaining as they seek more partners for the second phase.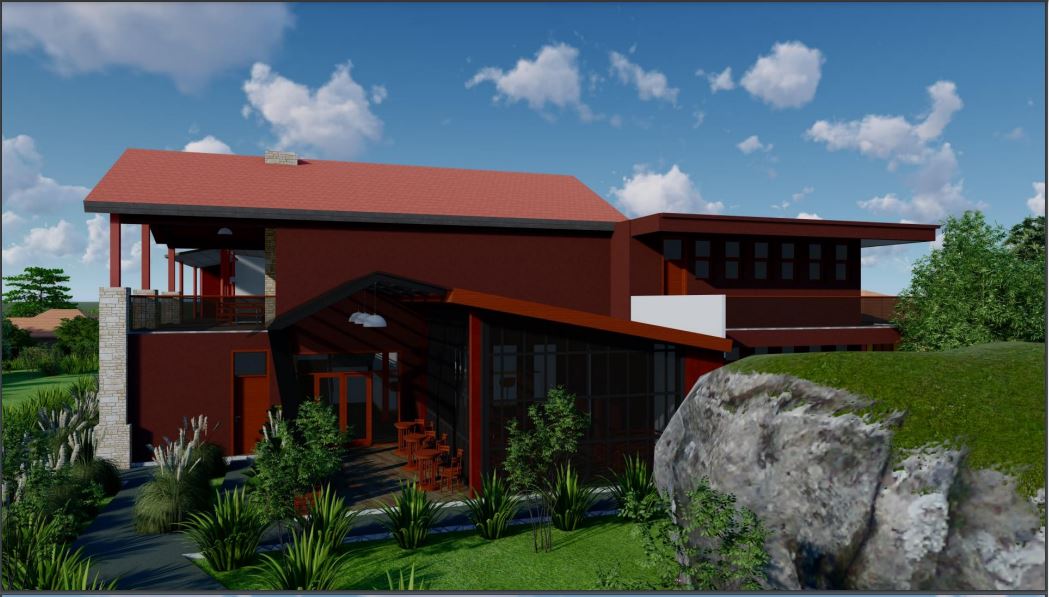 From their incomes earned under the Performance Based Financing (PBF) from the ministry of health- an average of about Rwf1.2 million per year, each of the CHW shareholder is required to invest at least Rwf2million as an initial share capital but these shares can be increased with time depending on one's capacity or sources of income.
Iyanze said that the hotel project intends to depend on partnership with financial institutions and other shareholders to raise fund to complete the second phases.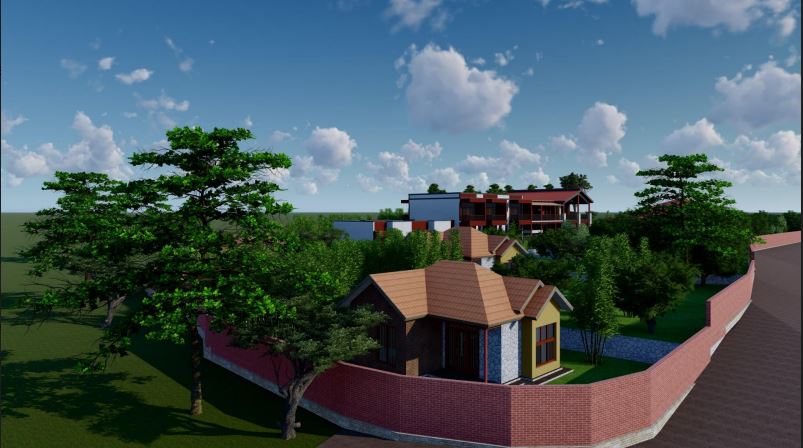 _
It is planned that the construction of the first phase will be completed by May 2023, after which the other phases will follow, which will also focus on the construction of another adjacent building, which is planned to include a large conference room, VIP rooms, and gardens that will host community events.
The initial construction phase has also offered jobs to more than 50 people, mainly young men and women living in the sector, who have also welcomed the development as part of a solution to employ residents and offer market to the business community in Burera district.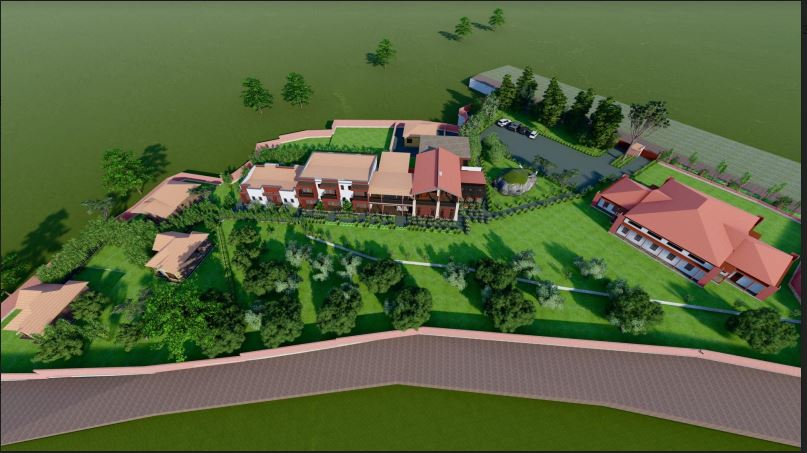 Among challenges faced by the CHW hotel project is that the road leading to the hotel is not in good shape and they asked government to improved the road infrastructure to pave way for easy mobility for visitors.
Changing the Face of Burera
Burera is situated along Rwanda's twin lakes of Burera and Ruhondo in northwestern Rwanda, which give the area a perfect natural environment for tourism and hotel business.
However the district currently has no major functional hotel facility, except one -Burera Beach Resort (BBR) hotel, which recently secured a private buyer after five years of being idle and will soon open its doors to visitors.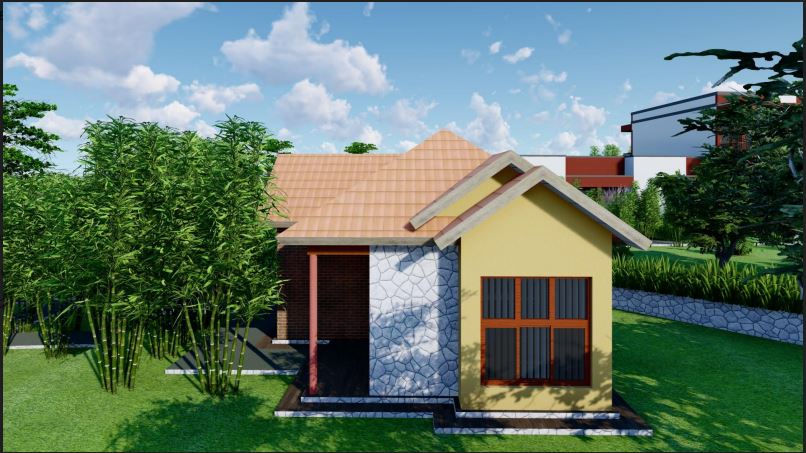 Marie Chantal Uwanyirigira, Mayor of Burera District, says that these challenges will be considered but the hotel project will be a real contribution to the anticipated investments in the area to promote tourism.
Uwanyirigira said that will continue to work with investors but so far they have now solicited more than 50, who have bought land, in different sectors of Burera District, especially on the shores of Lake Burera.
"We are continuing the discussions, with all relevant agencies, so that these investors will be facilitated to implement their projects aimed at developing the tourism sector. We are confident that this will happen and the number of people visiting and staying in the District will also increase," Uwanyirigira said.