President Paul Kagame has accused the international community of distancing itself from a refugee crisis which has left Rwanda stuck with thousands of Congolese refugees on its soil and many other problems emanating from it.
The Head of State, while speaking at the swearing-in of the new president of the Senate on Monday, said that Rwanda has for many years been stuck with over 80, 000 from the Democratic Republic of Congo (DRC) and it won't continue to accept them unless their country of origin becomes accountable.
"There is one type of refugee that I think we are not going to accept. We cannot keep being host to refugees for which later on we are held accountable in some way, or even abused about," President Kagame said in reference to Congolese refugees Rwanda hosts.
"Refugees as a result of ethnic cleansing based in another country and we must be the dumping ground of those people who are being deprived of their rights?" he said.
President Kagame said that Rwanda has hosted the said Congolese refugees for over 20 years and they happen to be of one ethnic group- Congolese Tutsi.
Without mentioning his name, the Head of State revealed that when he was still talking to the current President of DRC, Felix Antoine Tshisekedi, he raised the matter with him and he had agreed to do something about it.
"I raised this matter with him when he had just come into office and I told him a long story about what all along, we've been contemplating," he said, pointing out some of the options that were on the table included giving them citizenship in Rwanda.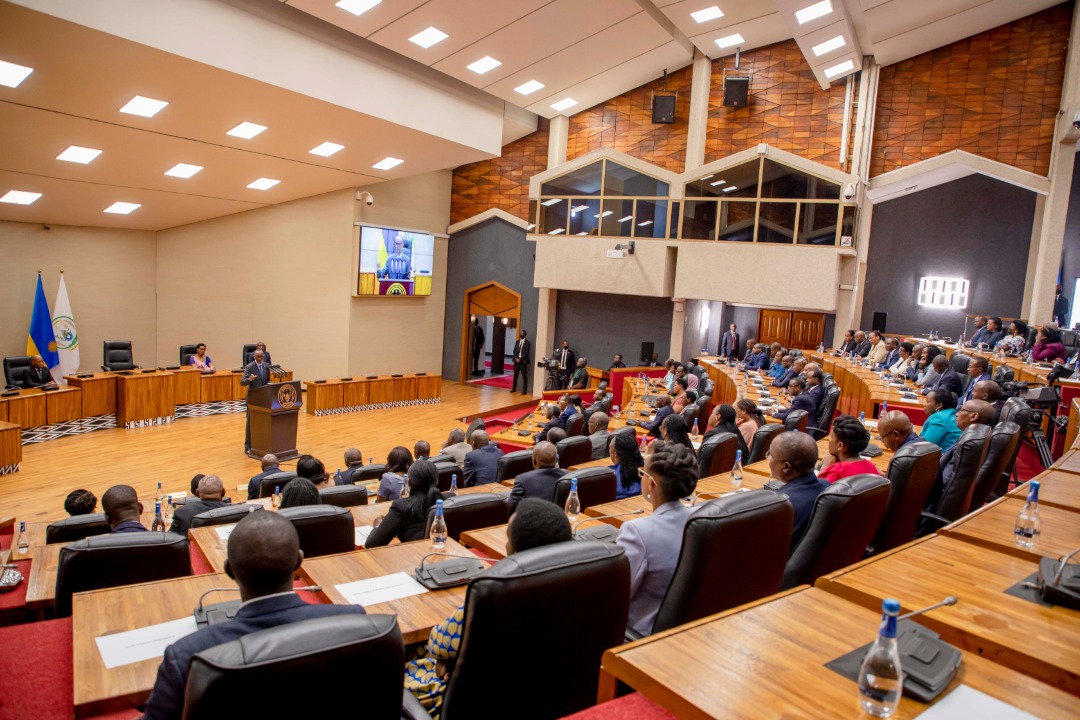 He however revealed that at the same time he told him the challenges Rwanda met when they floated the idea to the refugees because many of them didn't want to get citizenship.
"I also told him the difficulty with that [citizenship] because we actually tried. We talked to a number of them but even when we tried, it did not work because at the same time, some countries in Europe or even the US were actually picking and choosing some families from among these refugees and taking them away to settle them in those places," President Kagame said.
He however said that the fact that many had hopes of being resettled in the U.S or Europe, they turned down the offer of citizenship because they prefer to be relocated abroad.
At the same time, they cannot return home (DRC) because the ethnic cleansing is still ongoing, abated by the government. This means that they have to remain refugees in Rwanda.
Giving a genesis of the issue, President Kagame said that this is partly why the conflict in DRC carries on, mainly because the government there has failed to resolve the issues revolving around the Congolese refugees in Rwanda.
President Kagame said that what is even more worrying is that the international community, which is well aware of this problem, continues to give a blind eye to the issue, which is why the same ethnic group has taken up arms against their own government for denying them their rights.
The Head of State said that the same countries which relocate the said refugees which Rwanda has been host to, are the ones at the forefront of accusing Rwanda of backing M23.
He pointed out that the fact that the government of DRC has failed to address their issues cannot be put on Rwanda.
"There were two views within these refugees. One was, they don't want the citizenship we've proposed to them because they want to go back home, that is in DRC,"
"The second view, they were not interested in ours [citizenship], given the United States, Europe, even Canada, were coming to pick them to resettle them,"- something he said he has no quarrel with.
President Kagame said that one of the conditions Rwanda had given to Congolese was that if they are granted citizenship, they cannot go back to cause trouble in their country of origin.
"I had extensive discussion with that President and I told him, please help, as a President we shall rally around you and try to support you to have this matter resolved,"
"At the beginning looked convinced and was maybe going to do something about it, but now you see where we are!" he added.
President Kagame said that the problem in Eastern DRC regarding the ethnic cleansing of a particular group, which produces refugees and conflict, is well known by the international community, which resorts to apportioning blame.
He said Rwanda will not continue to carry the burden of Congolese refugees, who until today continue to arrive, yet the same international community continues to support the DRC Government in sending a message that 'Tutsis belong to Rwanda'.
President Kagame reiterated that Rwanda cannot pay the price for DRC's failure to manage its affairs internally, which led to a spill over of refugees, the same people who fight their government for denying them their rights.
The same government says it cannot talk to the M23, who it has designated as 'terrorists' yet the international community continues to fall for the antics of the DRC government, taking sides in an issue whose genesis they are well aware of.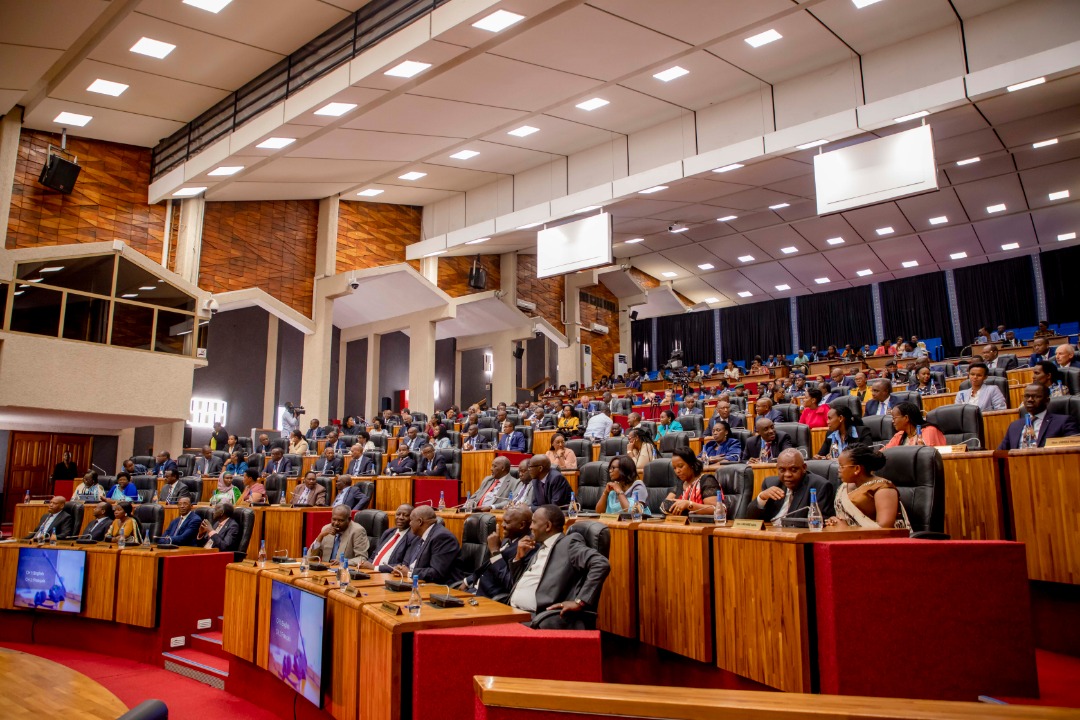 He said blaming Rwanda is 'a gross abuse' to the people whose rights are denied and for the country, especially when the likes of the European Union are being told by the DRC government what to do to Rwanda.
He said Rwanda cannot be responsible for what is going wrong in the neighbouring country, pointing out that Rwanda's interests in DRC are, like those of everyone else involved in this issue, dependent on peace.
"This is the basis on which I absolutely reject and object to these constant statements being made, to the point that we are even abused," he said, adding that Rwanda cannot be blamed for the hate speech and ethnic cleansing going on in DRC.
He said that the group of experts captured all the issues in DRC, including hate speech but only a part of the report is talked about and nobody is holding the DRC government accountable.
"People are being killed, even to this day, we are receiving refugees crossing the border coming into our country as a result of that. Just yesterday, I'm sure there will be more today," President Kagame said.
He said the same experts acknowledged the presence of FDLR, the armed group which shelled Rwanda, in the touristic northern part of the country in October 2019, killing scores, but still Rwanda's concerns were not given the weight they deserve.
"When the FDLR crossed our border and killed the people in Kinigi, literary shutting down that area rich in tourism, and that was the purpose, of course the immediate response of those outsiders was to say don't go to Rwanda, don't go to that area,"
"When I do something about it you say don't do that, you are doing a terrible thing," he said, pointing out that the same people are quick to blame Rwanda for taking action.
"Well, I will give you what to blame me for in a real sense. We are really prepared to be blamed but we will be blamed for doing what we must do," he said.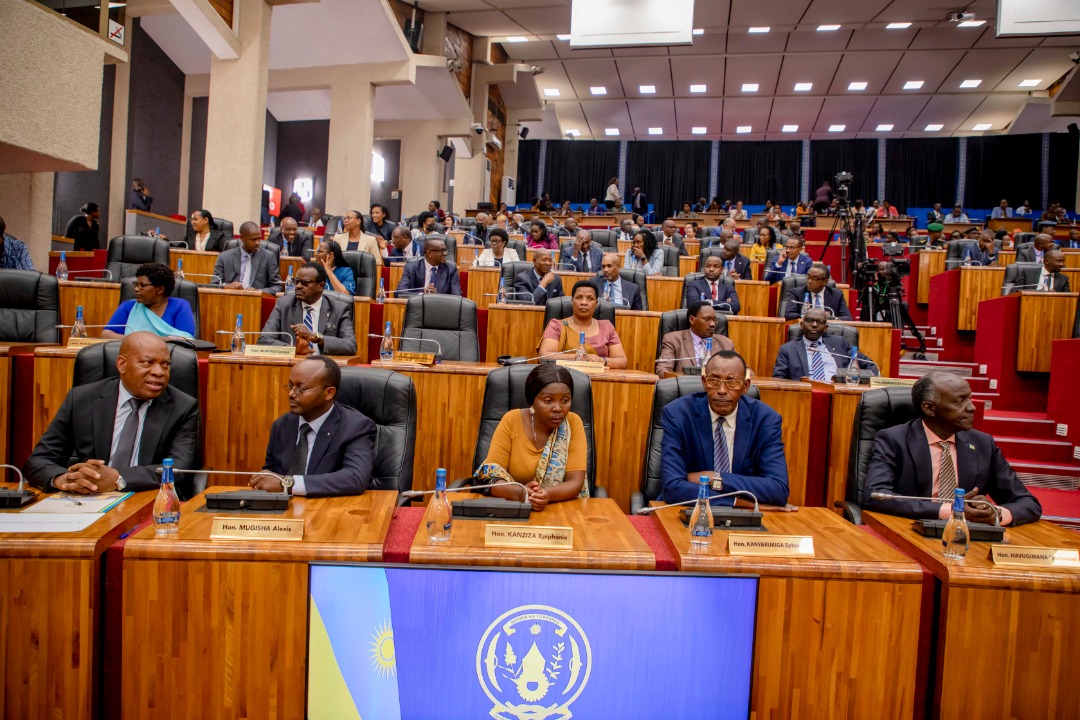 President Kagame said that all these issues have been explained to the international community and 'the powers that be' but they remain adamant to listen.
The Head of State said the over 80, 000 Congolese refugees, including ordinary men, women and children, Rwanda has been stuck with for decades cannot be described as 'terrorists' by the DRC government as the international community looks on.
He said in all this, Rwanda's interest is 'survival' and cannot continue to carry DRC's burden, pointing out that the first step towards addressing these issues would be removing all Congolese refugees from Rwanda.
"This is not Rwanda's problem and we are going to ensure that everybody realizes that it is not Rwanda's problem," he said.
President Kagame laughed off reports that DRC has now turned to mercenaries to fight its own people, stating that it is problematic enough when a country turns to hired guns.
"Mercenaries are the most useless people to rely on," he said, adding that when it comes to dealing with mercenaries, Rwanda is 'over-stocked'.
President Kagame said that Rwanda has gone through a lot and came out as solid as a rock. He said such games cannot work on Rwanda. He however added that the country remains ready to work together with those willing to address this issue based on facts.
He pointed out that Rwanda believes the likes of FDLR and other armed groups have been deliberately preserved by the same international community, pre
He said the same energy directed towards fighting M23 is not the same used in fighting FDLR, which now some are sanitizing as the democratic 'alternative' for Rwandans.
He warned that those wishing to see FDLR be the change they want to see in Rwanda will never realise that in their lifetime, describing their efforts as a 'joke'.